Nippon Automotive Paint Eco-industrial Park Breaks Ground in TEDA
On July 18, Nippon China Automotive Paint Eco-industrial Park broke ground in Nangang Industrial Zone. According to the concept of Intelligent Manufacturing Industry 4.0, the project will be built into a benchmark industrial park of digital green environmental protection. It is expected to be completed and put into operation in September 2023, with a total investment of about 960 million yuan.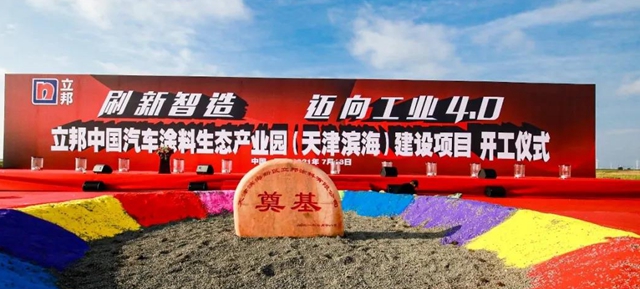 Nippon is one of the world-famous coating enterprises. After studying and demonstrating several investment areas in China, Nippon Group finally decided to settle the project in TEDA. Relying on the policy advantages, location environment and automobile industry foundation in TEDA, the industrial park will help Nippon's entire industrial chain layout and technological innovation in the automotive field, promoting its continuous expansion in scale and business format in TEDA.