TEDA Issues 1st Confirmed Business License
On the morning of May 5, Tianjin Qianxun Digital Technology Co., Ltd. successfully got its business license and became the first confirmed registration enterprise in TEDA, which marks the beginning of the confirmed commercial registration in TEDA.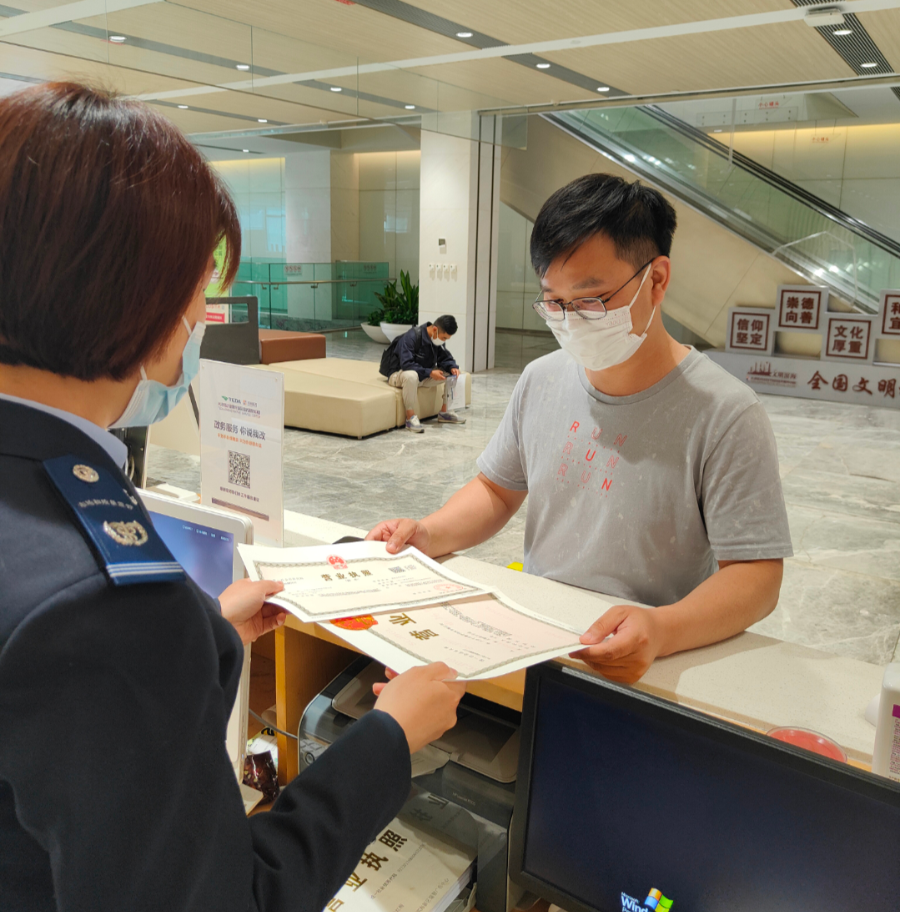 Compared with the traditional registration mode, the confirmed registration system implemented by TEDA simplifies the materials and process, strengthens the responsibilities of entities and improves the efficiency. A manager of TEDA Market Supervision and Administration Bureau said that the implementation of the system not only strengthened the integrity and self-discipline awareness of market players, but also further conformed to international commercial rules.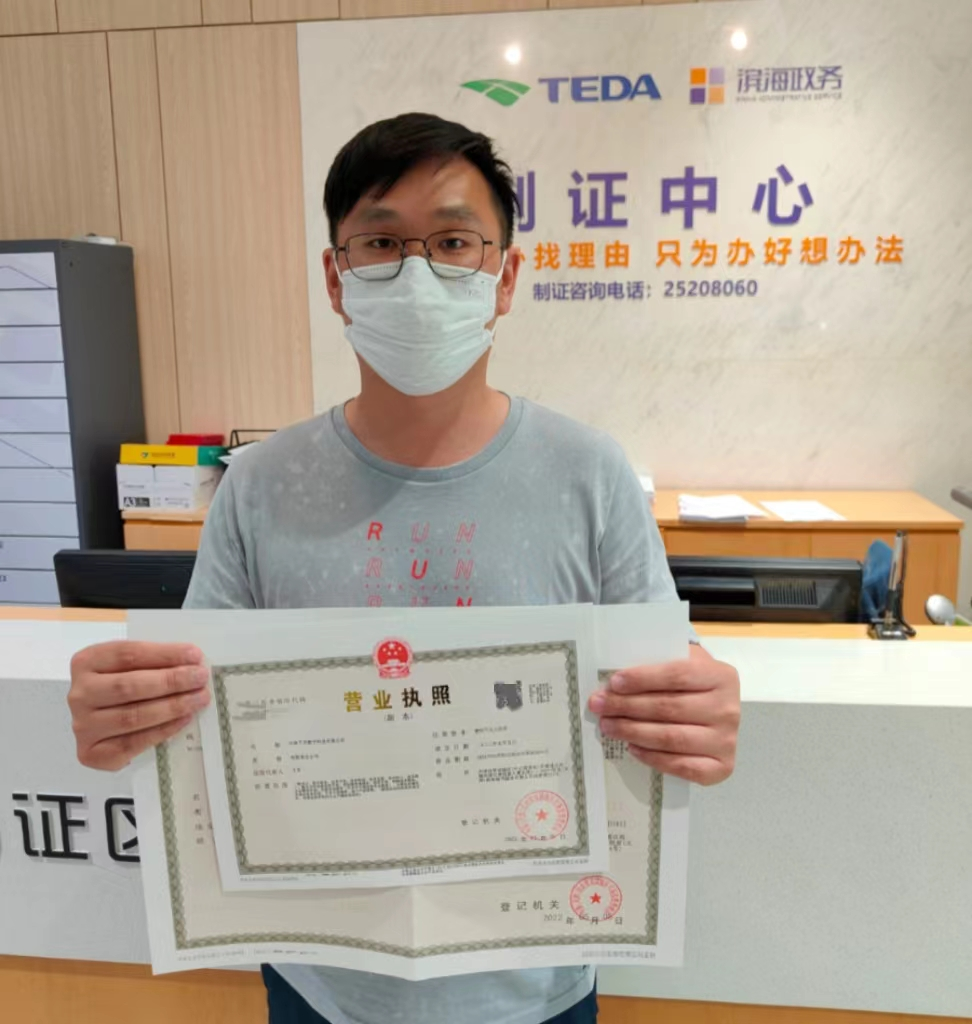 The Trial Regulations on the Confirmation and Registration of Market Entities in China (Tianjin) Pilot Free Trade Zone was implemented on May 1st. According to the Regulations, the administrative permission turns into administrative confirmation, and the issues registered in the registration standard turns to issues released by enterprises, which not only shows the furthest respect for market registration autonomy, but also saves costs for enterprises.