Exciting Events in TEDA Not to be Missed During the Spring Festival
As the Chinese New Year approaches, the vibe of a new year is getting stronger. TEDA has prepared a joyful and festive Chinese New Year of Rabbit celebration with events and cultural tourism packs for you to rejoice and enjoy!
Light Shows Lighting up TEDA's Night Sky
From January 14, TEDA has the new year's night lit up. Streets are decorated with different shapes of colored bulbs, attracting a large number of people to enjoy the fun, shopping and taking photos.
From January 21 to January 26 and from February 5 to February 6, buildings on both sides of the Haihe River in Yuxiang Area will be lit up under the theme of "Blessed Binhai, Energized TEDA".
Binhai Cultural Center: Filled with Amazing Cultural, Scientific Activities
From January 22 to January 27, the Binhai Science and Technology Museum is scheduled to launch a variety of New Year theme tours. At the entrance of the first floor visitors will receive a guidebook, and after participating in the science parade, making certain scientific items, taking designated group photos and completing science experiments, etc., they will be able to enter a prize draw.
During the Spring Festival, the "Hidden Art" AR digital art exhibition will continue to be staged at the Binhai Art Museum.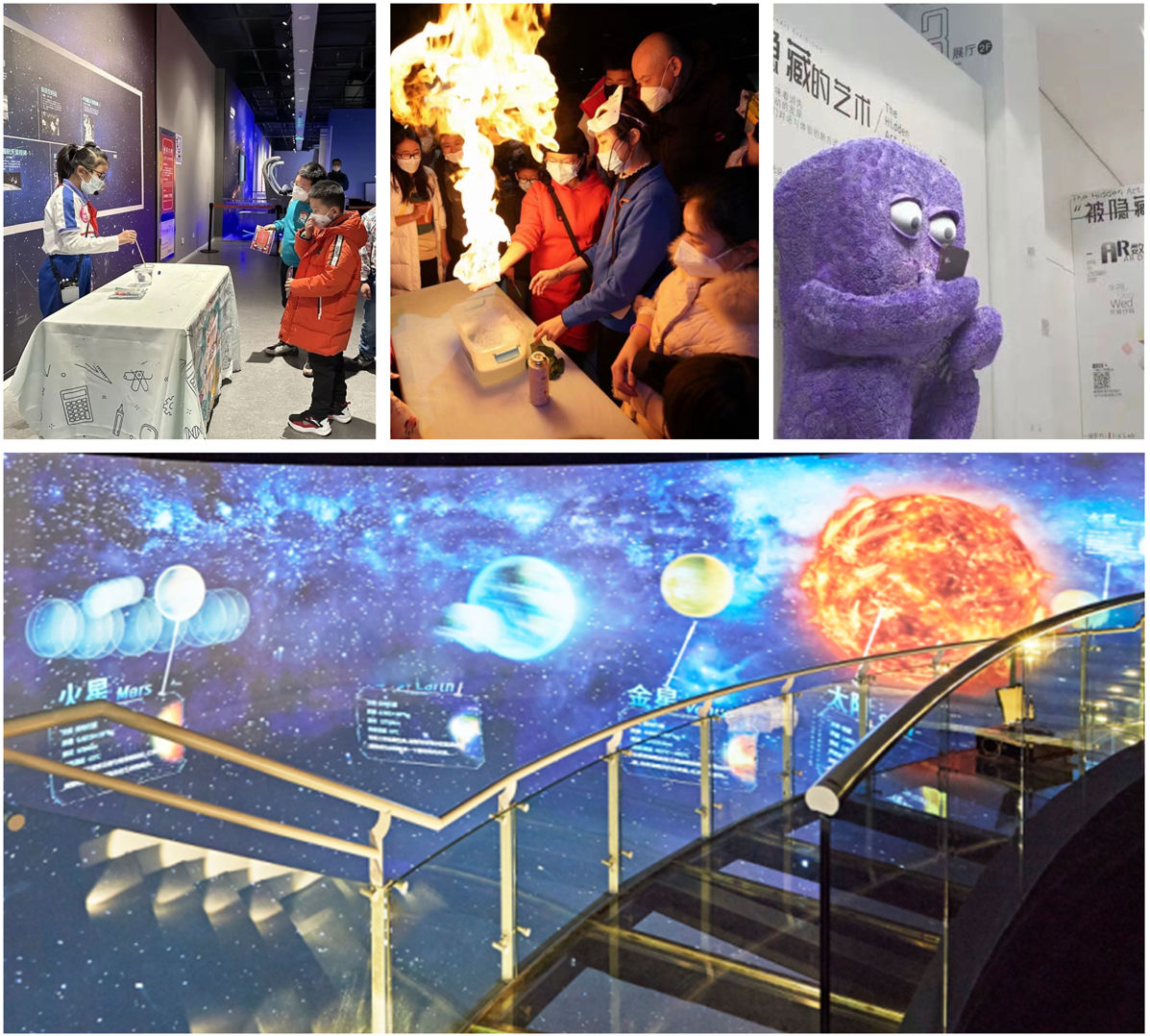 Tianjin Polar Ocean Resort Hotel Opens & Tianjin Polar Haichang Ocean Park Hosts Spring Festival Special Events
Tianjin Polar Ocean Resort Hotel opens with parent-child theme rooms, business rooms, study rooms, theme suites and service apartments, as well as special restaurants, children's playground and other facilities. The hotel has also launched "resort + scenic spot" packages, which allows visitors to enjoy the park for an unlimited time during their stay.
In addition, Tianjin Polar Haichang Ocean Park will launch traditional lion dance, underwater dragon dance, aurora show, Monster Nian Parade, cooking competition and other exciting events during the Spring Festival.
Shopping Malls: Deep Discounts Offered and a Number of Folkloric Events Staged
Aeon Mall will hold a lion dance performance and a parade of the God of Wealth on January 22, and start the Chinese New Year Temple Fair on January 27.
Binhai Wanda Plaza will hold a "seven-day carnival" during the Chinese New Year Festival and Lantern Festival, with dragon and lion dances, stilt walking show, shadow puppets show, face-changing show of Sichuan Opera, lanterns show and other events.
During the Spring Festival, K11 Select will host a cultural exhibition of national fashion followed with calligraphy exhibition, clay sculpture exhibition from Intangible Cultural Heritage, as well as a bazaar of oriental aesthetic goodies.