SSTPC 260KTA PC Project Commences Commercial Operations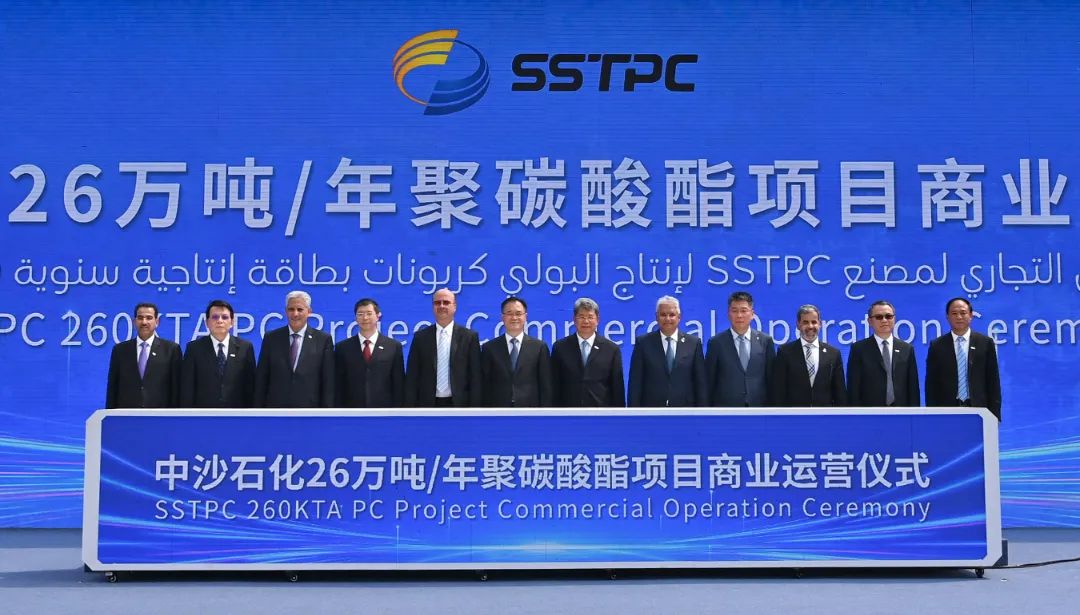 Recently, the 260,000 tons/year PC project of SINOPEC SABIC Tianjin Petrochemical Co., Ltd., commenced commercial operations in the Nangang Industrial Zone of TEDA. The project utilizes an advanced non-phosgene melt process and features two PC production lines, each with a capacity of 130,000 tons per year. These production lines can manufacture various PC products, including blends, extrusion grades, and injection grades. The primary focus will be supplying the electrical and electronic, as well as the construction and building materials industries in China. This project is another significant achievement following the million-ton ethylene project, which is a joint venture between Sinopec and the Saudi Basic Industries Corporation (SABIC) in Tianjin. It will further meet the growing demand in the domestic PC market and promote the rapid development of high-end new materials industries.
SINOPEC SABIC Tianjin Petrochemical Co., Ltd. was established in October 2009 as a large petrochemical enterprise with a 50:50 investment partnership between Sinopec and SABIC. The company is located in TEDA's Nangang Industrial Zone and officially commenced commercial operations in May 2010.