20 Years on, FAW Toyota Embarks on a New Evolutionary Journey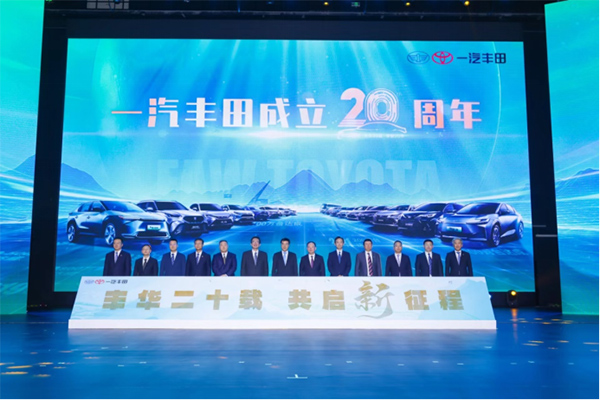 On September 9, the 20th-anniversary conference of FAW Toyota was held at the Binhai Cultural Center in TEDA. The conference reviewed the development journey of FAW Toyota over the past 20 years and expressed confidence and expectations for the company's future.

Tianjin FAW Toyota Motor Co., Ltd. was established in TEDA in 2003. It is a large-scale automotive industry cluster jointly created by China FAW Group and Toyota Motor Corporation. It has become the largest joint venture in terms of Toyota's user base in China. The Tianjin production base of FAW Toyota is a vital vehicle production facility, accounting for 70.7% of the total vehicle production capacity within FAW Toyota. It manufactures various classic and popular models, including the CROWN KLUGER, IZOA, ALLION, CROSS and COROLLA. Tianjin FAW Toyota effectively drives the growth automotive industry of TEDA and even Tianjin.