Tianjin CTF Finance Centre Recognized as the 7th Tallest Building in the World
On April 22, Tianjin Chow Tai Fook Finance Centre was certified as the tallest building in North China and the seventh tallest building in the world by CTBUH, with a height of 530 meters.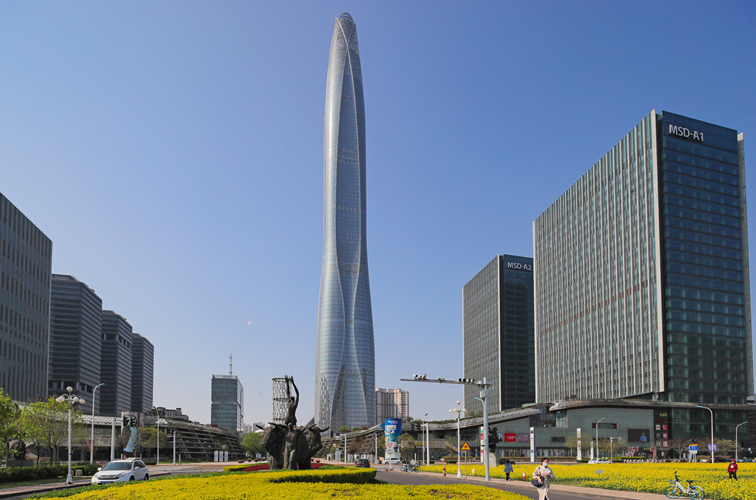 Tianjin CTF Finance Centre, known as the "Diamond of North", is located at the intersection of Xincheng West Road and the First Avenue in TEDA, covering an area of about 28,000 square meters. With the building area of 390,000 square meters, its vase-like shape is the first in China. The building has won 100 international architectural awards, 124 R&D authorized patents, 5 national achievements and pre-certification of LEED Gold Award from the US Green Building Council.
As the landmark of K11 Group's first urban complex in Tianjin, Tianjin CTF Finance Centre covers a number of formats such as Grade A office buildings, shopping art centers, apartments and choice hotels, and has become one of landmark complexes in North China and a calling card for Tianjin.