Tianjin Juilliard Announces 2022-2023 Season Highlights
09-21-2022
Source:Tianjin Juilliard
Led by Inaugural Resident Conductor Ken Lam, Tianjin Juilliard Orchestra Presents Seven Concerts at the Tianjin Juilliard Concert Hall
Performances by the Tianjin Juilliard Ensemble Featuring Diverse Programming Kicks Off in October
The Annual Festival Connect Celebrates Stravinsky and Living Composers Joan Tower and Guo Wenjing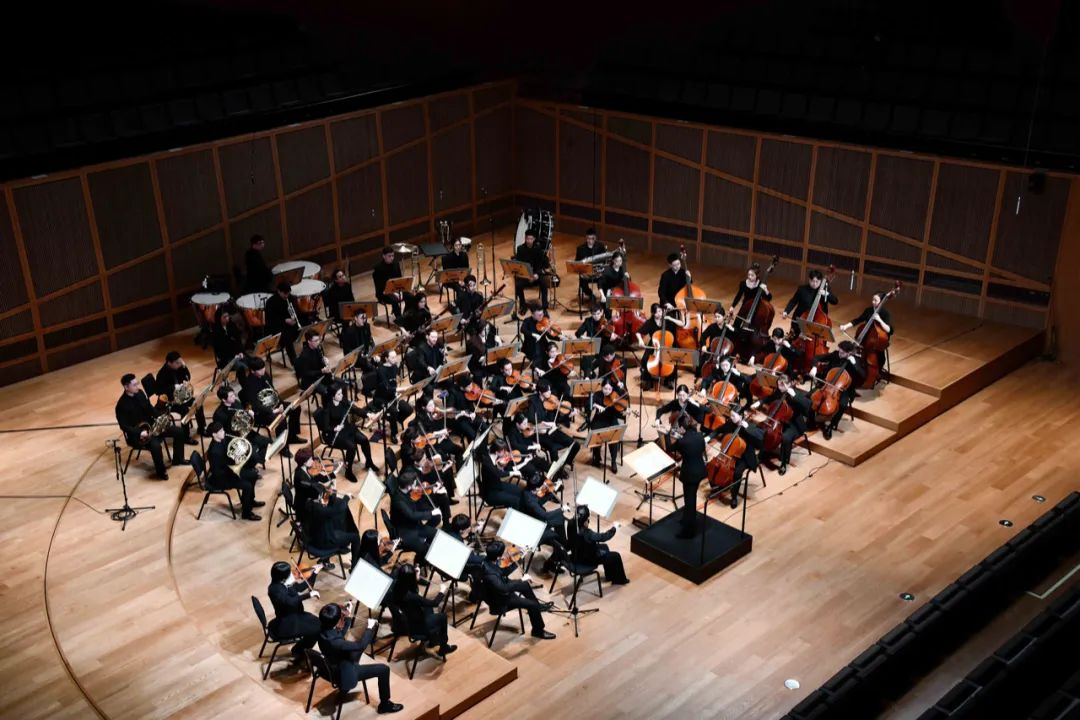 Tianjin Juilliard Orchestra
Tianjin Juilliard's 2022-23 season opens this weekend with a performance led by Ken Lam, director of orchestral studies and resident conductor. Lam will conduct the Tianjin Juilliard Orchestra in a program featuring Schubert's Symphony in B minor "Unfinished", D.759 and Beethoven's Symphony No.2 in D major, Op.36. on Sunday, September 25, at 3:00 pm in the Tianjin Juilliard Concert Hall.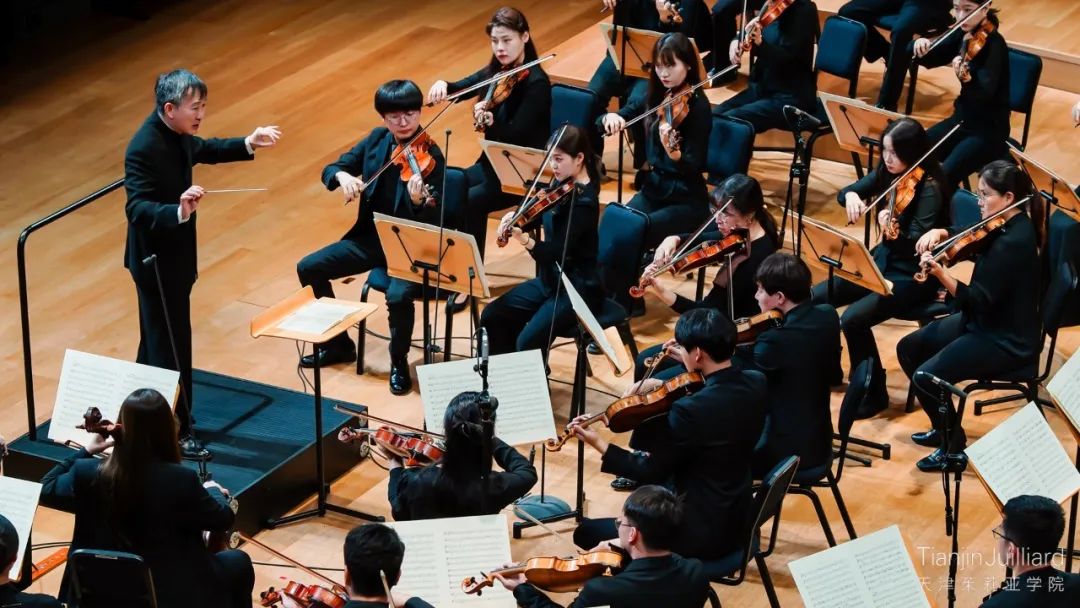 Ken Lam
"The School has created a wealth of opportunities both on and off campus for current students and alumni. This fall, we will co-present a series of public concerts with a newly formed ensemble comprising of our outstanding alums, to bring Juilliard's renowned programming of the highest artistic level to communities and audiences in Tianjin and beyond. We invite audiences to experience the future of the performing arts through this season's performances showcasing our students from Graduate Studies, Pre-College, and Public Education. " said Wei He, CEO and artistic director.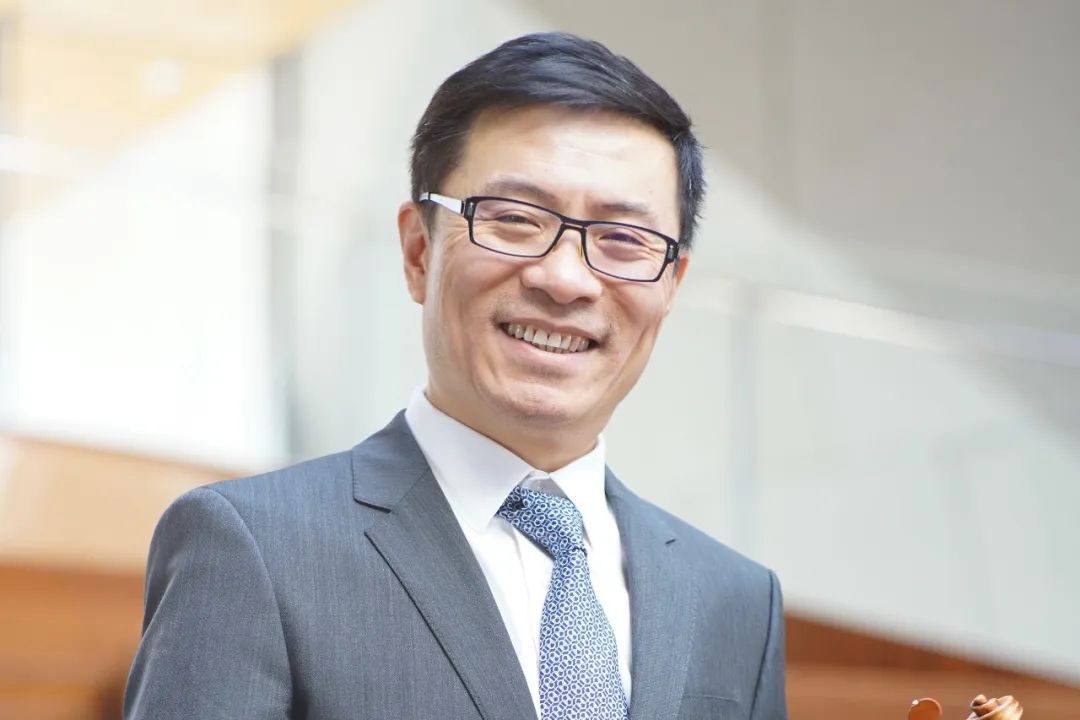 Wei He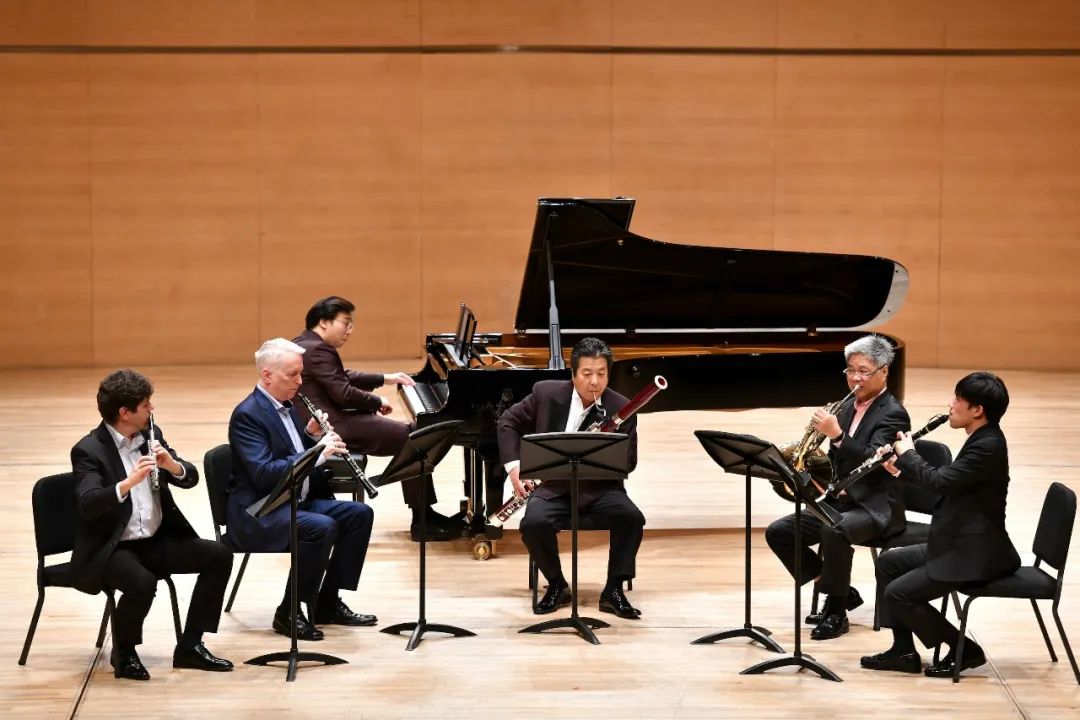 Tianjin Juilliard Ensemble Concert
The school's flagship music festival, Festival Connect will take place in January 2023 and culminate in a performance by the Tianjin Juilliard Orchestra on January 15.
A Distinguished Artists series will be launched in November. This new series features performances by the Chang Jing Xian Ensemble, the Shanghai Quartet, as well as classical guitarist Xuefei Yang, and additional renowned artists will be announced. Tianjin Juilliard will also co-present a series of public concerts with a newly formed ensemble comprising of outstanding alums from The Juilliard School and The Tianjin Juilliard School. As a partner of Tianjin Juilliard's community outreach arm, this enterprising ensemble will collaborate with faculty on performances, lectures, and residences this fall.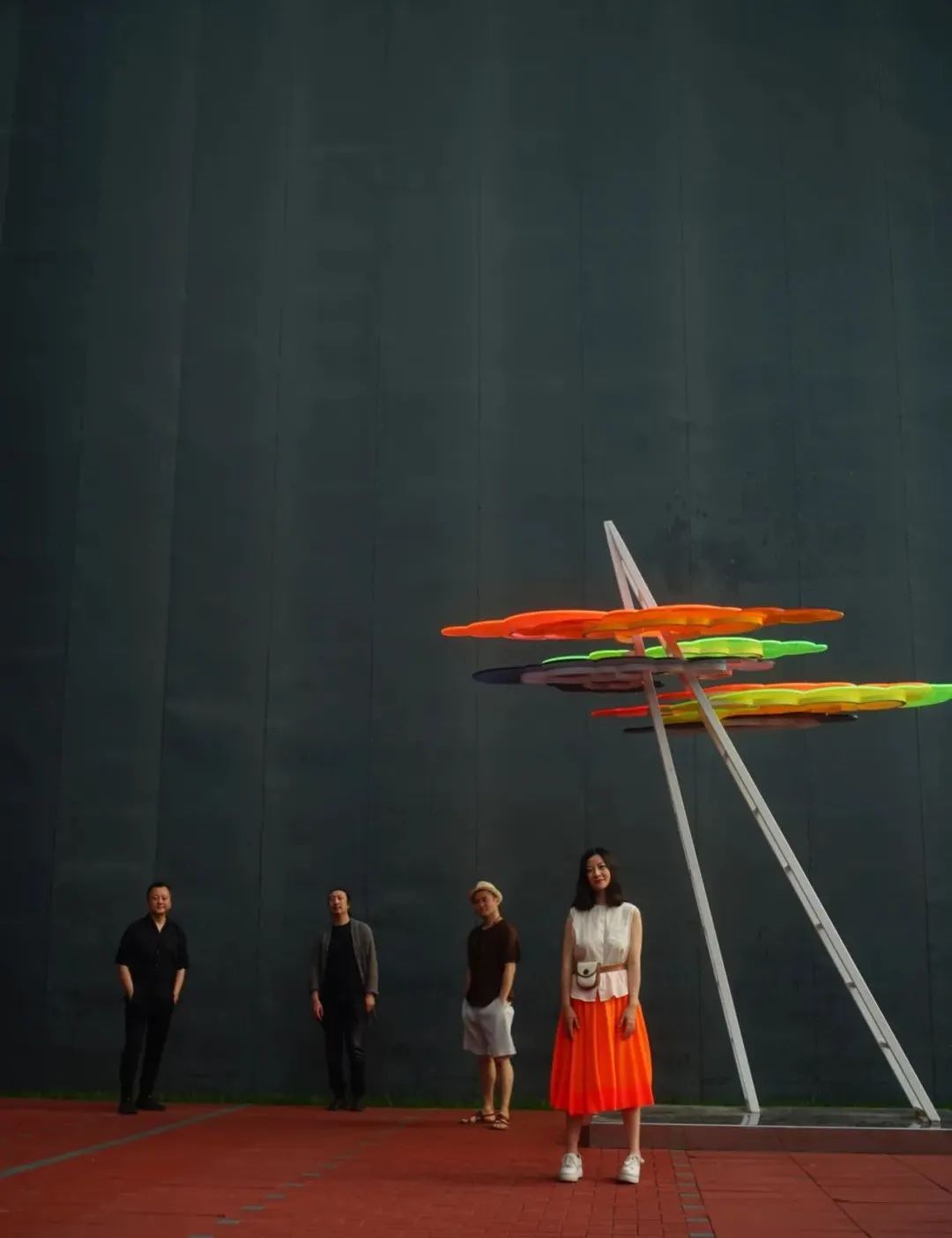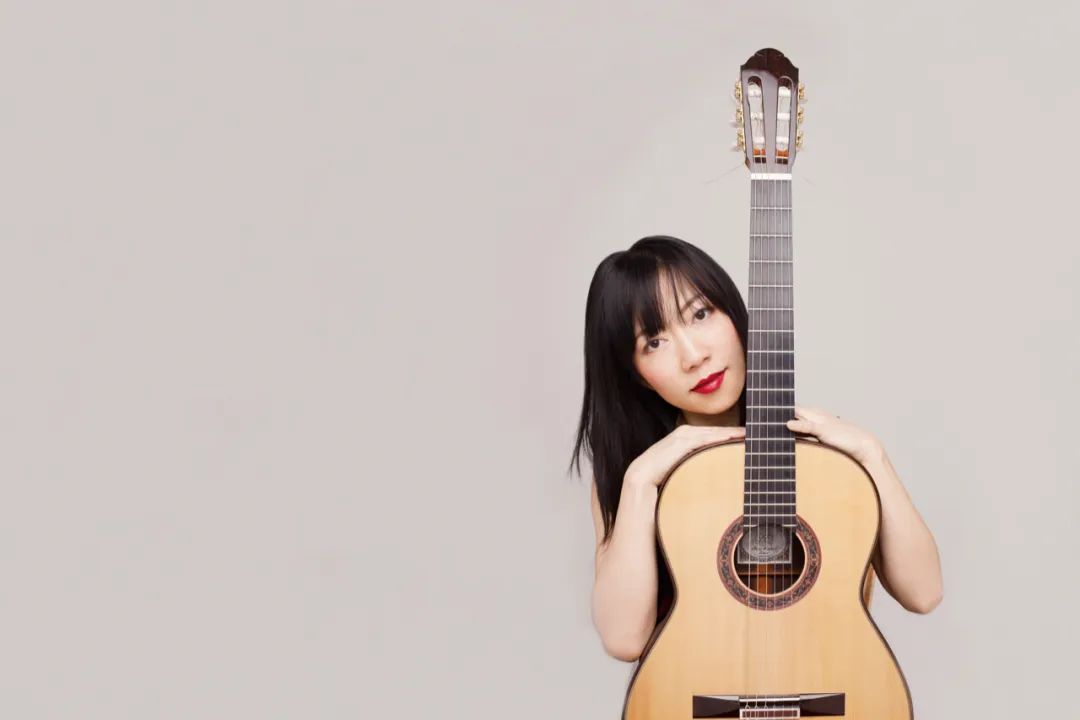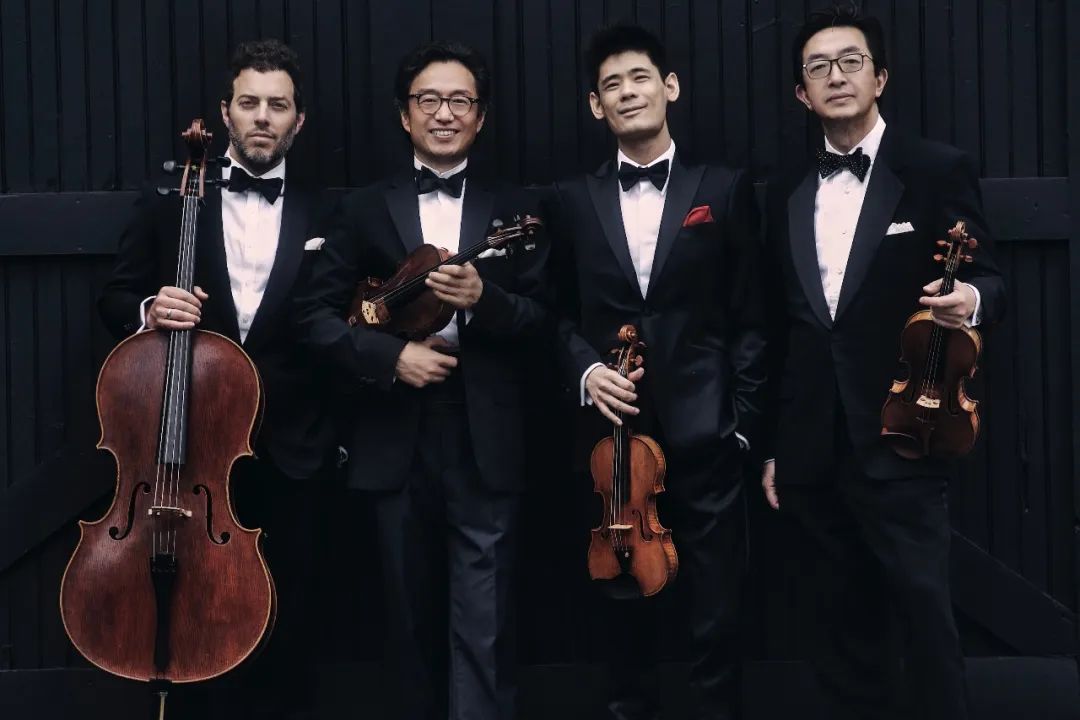 Chang Jing Xian Ensemble, Xuefei Yang, Shanghai Quartet
Tianjin Juilliard 2022-23 Season
2022.9.25 15:00|Tianjin Juilliard Concert Hall
Tianjin Juilliard Orchestra
Ken Lam, conductor
FRANZ SCHUBERT
Symphony in B Minor, D. 759, "Unfinished"
LUDWIG VAN BEETHOVEN
Symphony No. 2 in D Major, Op. 36
2022.10.21 19:30|Tianjin Juilliard Concert Hall
Tianjin Juilliard Ensemble
ANDRÉ CAPLET
Conte Fantastique for Harp and String Quartet
LOUISE FARRENC
Sextet in C Minor, Op. 40
CÉSAR FRANCK
Piano Quintet in F Minor
2022.10.30 15:00|Tianjin Juilliard Concert Hall
Tianjin Juilliard Orchestra
Ken Lam, conductor
NICCOLO ATHENS
A Jiangnan Overture (2019; orch. 2021, World Premiere)
CARL MARIA VON WEBER
Overture from Der Freischütz
RICHARD WAGNER
Overture from Die Meistersinger von Nürnberg
JOHANNES BRAHMS
Symphony No. 2 in D Major, Op. 73
2022.11.11 19:30|Tianjin Juilliard Concert Hall
Tianjin Juilliard Ensemble
OTTORINO RESPIGHI
Il tramonto
MAURICE RAVEL
Chansons madécasses
RALPH VAUGHAN WILLIAMS
On Wenlock Edge
2022.11.20 15:00|Tianjin Juilliard Concert Hall
Tianjin Juilliard Orchestra
Ken Lam, conductor
CLAUDE DEBUSSY
Prélude à l'après-midi d'un faune
EMMANUEL SÉJOURNÉ
Concerto for Marimba and Strings
VAUGHAN WILLIAMS
Symphony No. 2, "London"
2023.1.10 19:30|Tianjin Juilliard Concert Hall
Festival Connect Opening Concert
Tianjin Juilliard Ensemble
IGOR STRAVINSKY
Le sacre du printemps for Piano Four Hands
IGOR STRAVINSKY
L'Histoire du soldat: Suite
2023.1.11 19:30|Tianjin Juilliard Recital Hall
Festival Connect Chamber Music Concert I
IGOR STRAVINSKY
Fanfare for a New Theatre for 2 Trumpets
Elegy for Solo Viola
Three Pieces for Clarinet
Three Pieces for String Quartet
Sonata for Two Pianos
Suite italienne from Pulcinella for Cello and Piano
2023.1.13 19:30|Tianjin Juilliard Recital Hall
Festival Connect Chamber Music Concert II
JOAN TOWER (b. 1938)
Copperwave for Brass Quintet (2006)
Island Prelude for Oboe and Wind Quartet (1989)
Dumbarton Quintet for Piano Quintet (2008)
GUO WENJING (b. 1956)
Ba for Cello and Piano (1982)
Bamboo Branch Song (2010) (arr. Gergely Ittzés for Three Flutes)
Parade for Six Beijing Opera Gongs (2003)
2023.1.15 15:00|Tianjin Juilliard Concert Hall
Festival Connect Closing Concert
Tianjin Juilliard Orchestra
JOAN TOWER
Made in America (2004)
GUO WENJING
Zhudi Concerto No. 2, "Ye Huo" (2010)
IGOR STRAVINSKY
The Firebird: Suite (1919 version)
2023.2.19 15:00|Tianjin Juilliard Concert Hall
Tianjin Juilliard Orchestra
HECTOR BERLIOZ
Roman Carnival Overture, Op. 9
DIMITRI SHOSTAKOIVH
Symphony No. 9 in E-flat Major, Op. 70
2023.2.24 19:30|Tianjin Juilliard Concert Hall
Tianjin Juilliard Ensemble
LUIGI BOCCHERINI
Quintet in C Major for Flute, Oboe, and Strings
CAMILLE SAINT-SAËNS
Septet
JOHANNES BRAHMS
Piano Quintet in F Minor, Op. 34
2023.3.26 15:00|Tianjin Juilliard Concert Hall
Tianjin Juilliard Orchestra
Ken Lam, conductor
DAVID SERKIN LUDWIG
Fanfare for Sam (2011)
SAMUEL BARBER
Adagio for Strings
SAMUEL BARBER
First Symphony, in One Movement, Op. 9
2023.3.31 19:30|Tianjin Juilliard Concert Hall
Tianjin Juilliard Ensemble
A selection of Bagatelles from BEETHOVEN, BARTÓK to BOLCOM for Solo Piano
JÚLIO MEDAGLIA
Belle Epoch en Sud America
ASTOR PIAZZOLLA
L'Histoire du Tango
YIWEN SHEN
New Commission
ANTONÍN DVOŘÁK
Bagatelles Op. 47
OSVALDO GOLIJOV
Last Round
2023.4.14 19:30|Tianjin Juilliard Concert Hall
Tianjin Juilliard Ensemble
GEORGE FRIDERIC HANDEL
Concerto Grosso in D Major, Op. 6 No. 5, HWV 323
JOHANN WILHELM HERTEL
Double Concerto in E-flat Major for Oboe, Trumpet and Strings
ANTONIO VIVALDI
Bassoon Concerto in D Minor, RV 481
GIUSEPPE TARTINI
Violin Concerto in D Minor, D. 44
JOHANN SEBASTIAN BACH
Brandenburg Concerto No. 3 in G Major, BWV 1048
2023.4.26 15:00|Tianjin Juilliard Concert Hall
Tianjin Juilliard Orchestra
Ken Lam, conductor
GIUSEPPE VERDI
Overture from La forza del destino
PYOTR ILYICH TCHAIKOVSKY
Symphony No. 4 in F Minor, Op. 36