Huawei Announces Tianjin Port Partnership to Bring Smart, Green Development
09-22-2022
Source:chinadaily.com.cn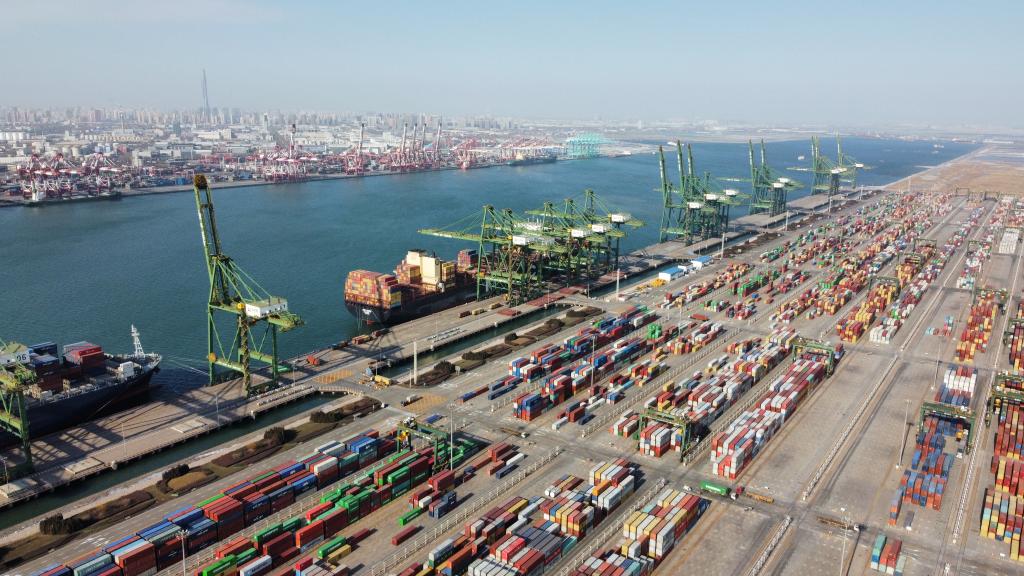 Aerial photo taken on Jan 11, 2021 shows a view of the Pacific international container terminal at Tianjin Port in North China's Tianjin. [Photo/Xinhua]
Tech giant Huawei said in a recent press release that it is partnering with Tianjin Port to boost its digital transformation, including its top-level design and dock technology innovation.
The announcement followed the company's unveiling of its Global Joint Innovation Lab with Tianjin Port and other leading universities and companies on Aug 18 in Tianjin.
Jiang Kaimin, senior marketing expert of Huawei Customs and Port Group, said: "The digitalization of ports involves many subdivisions, seeking to achieve the optimal efficiency of the overall system of people, cargoes, vehicles, ships and ports".
Based on its expertise in ICT infrastructure, Huawei is working with partners to provide ports with advanced ICT technologies, including network, intelligent sensing, computing, storage, cloud, autonomous driving components and digital energy, to facilitate green and smart transformation of ports, he said.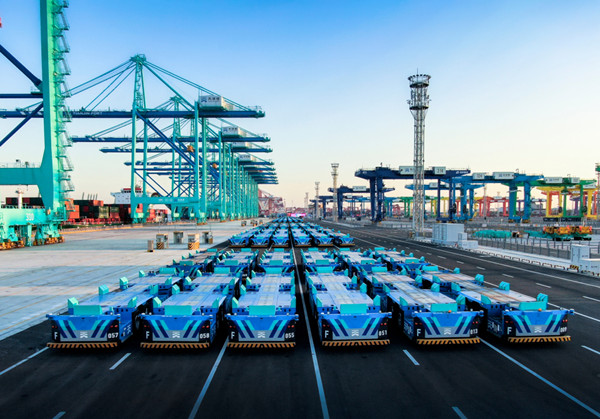 They included the first self-developed AI-based "intelligent horizontal transportation management system", the first vehicle-road synergy L4+ driverless solution and the first zero-carbon emission terminal, across the world, which have all been put in to service since Oct 17,2021, it said.
Also in October last year, Huawei established its Customs and Port Group to foray into the sector.
According to Huawei, the group is committed to integrating the company's internal R&D, product lines and innovation lab resources, as well as its ICT R&D experience and root technical advantages, to provide digital infrastructure services for the automation and digitalization of port and new lab with Tianjin Port as part of its latest efforts to this end.
Jiao Guangjun, deputy Party chief of Tianjin Port Group, said in a previous interview that the new lab will further attract collaborations among companies and research institutes to make greater innovations in port technologies and drive transportation in quality and efficiency among global port sectors.