China's Tianjin Targets 4% GDP Growth in 2023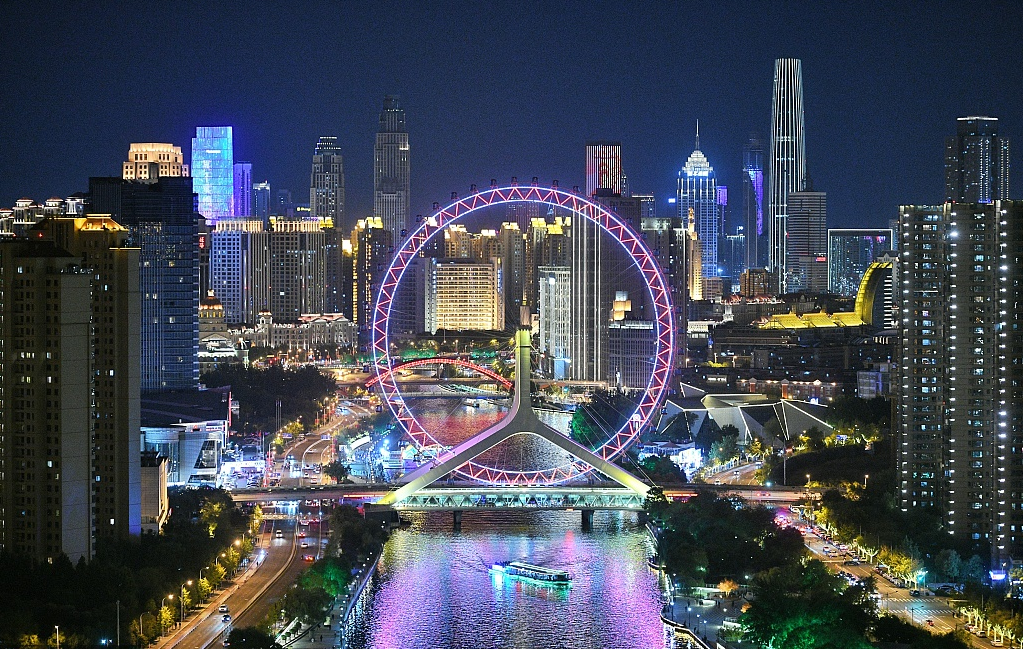 Photo taken on Oct 5, 2022 shows the giant Ferris wheel called the "Tianjin Eye" in North China's Tianjin. The wheel is 110 meters in diameter and equipped with 48 capsules. [Photo/VCG]
North China's Tianjin targets economic growth of about 4 percent in 2023, according to the ongoing annual session of the municipal people's congress.
Tianjin aims to increase its fixed-asset investment by about 3 percent and its total retail sales by about 6 percent in 2023, Zhang Gong, mayor of Tianjin, said when delivering the government work report at the local legislative session Wednesday.
According to the report, Tianjin also aims to create 350,000 new jobs, with its surveyed urban unemployment rate to stay at about 5.5 percent in 2023.
In 2022, Tianjin's GDP is expected to reach about 1.6 trillion yuan and the per capita disposable income of local residents is expected to grew at an average annual rate of 5.7 percent. The city implemented targeted policies to stabilize employment, creating 360,000 new jobs last year.