Tianjin Approved as Service Sector Pilot Zone
04-27-2021
Source:exploringtianjin.com
Tianjin, together with Shanghai, Chongqing, and Hainan province, has been approved by the State Council this April as a pilot zone to expand opening up of the service sector in the following three years.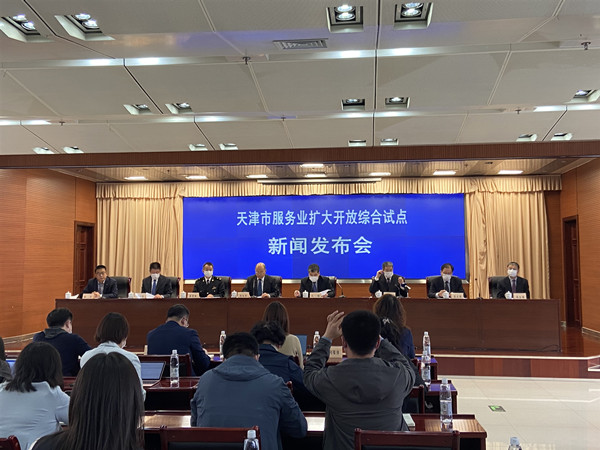 The central government's decision is part of the country's efforts to make up ground in opening up on all fronts. Action plans were recently rolled out by the Ministry of Commerce.
The action draft includes measures to ease market access, reform of supervision mode, improvement of the business environment and opening of markets in key sectors such as finance, technology, health and logistics.
According to the draft, policies will be released to facilitate free trade and investment, guarantee services in human resources, protect intellectual property rights, and promote resource circulation. And power will be granted to piloting areas to innovate systems and mechanisms.
These measures are expected to create a service market that is more open, institutionalized, management effective and investment-attractive.
The four provinces and cities can serves as forerunners that provide reproductive experiences that can be used by the whole country.
The port city will take the chance to further open its doors and upgrade service industry and facilitate coordinated efforts with the neighboring city of Beijing and province of Hebei.
It will focus on boasting digital economic power including building data centers in medical service, a data security pilot zone, and blockchain technologies and their applications. It will expand the leading role of the National exhibition center now under construction in its Jinnan district.
The zone boasts robust service sector development. Last year, it saw the added value service industry reach 906.95 billion yuan ($139.63 billion), accounting for 64.4 percent of the region's GDP, which grew to 66.7 percent in the first quarter of this year.
The vitality of the market is also prominent. In 2020, there were 220,000 new service industry market entities in the zone, accounting for 85.9 percent of the city's total.
The service sector also attracted 87.5 percent of the foreign investment in the city's in 2020.