Tianjin Association for Artificial Intelligence Founded
04-29-2021
Source:exploringtianjin.com
On April 24, the Tianjin Association for Artificial Intelligence was inaugurated by Tianjin University and the Tianjin Supercomputing Center. Its purpose is to promote the cultivation of artificial intelligence talents in Tianjin as well as industry-academia-research-application integration. It is expected to improve the artificial intelligence ecology of Tianjin and enable the construction of a Tianjin Artificial Intelligence Innovation Experimental Zone.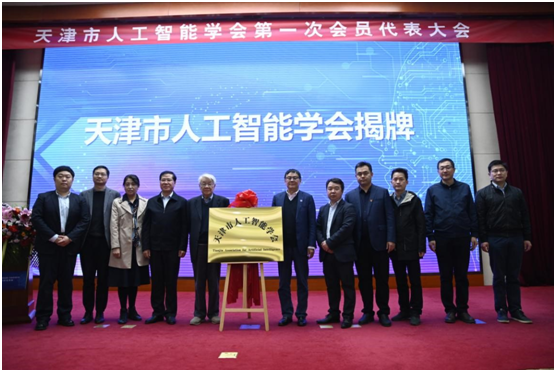 Dai Qionghai, counselor of the State Council, chairman of the Chinese Association for Artificial Intelligence and an academician of the Chinese Academy of Engineering, delivered the opening speech. He said that the Chinese Association for Artificial Intelligence would provide full support to the Tianjin Association in terms of academic research and exchanges, activity organization, industrial cooperation, and technical evaluation and awards.
Yao Jianquan, an academician of the Chinese Academy of Sciences and professor of Tianjin University, also attended the inaugural meeting. He remarked that artificial intelligence has significant spillover effect, which will stimulate the progress of other related technologies and boost the transformation and upgrading of traditional industries and the overall breakthrough of strategic emerging industries. "The next decade will witness a boom in AI technology," Yao noted.
More than 200 people from the Tianjin Association for Science and Technology, universities in the city, and officials of Tianjin Xiqing district, as well as Tianjin workers and entrepreneurs in the field, participated in the meeting.