Tianjin GDP Jumps 11.4 Percent in H1
A report from exploringtianjin on July 22, 2021: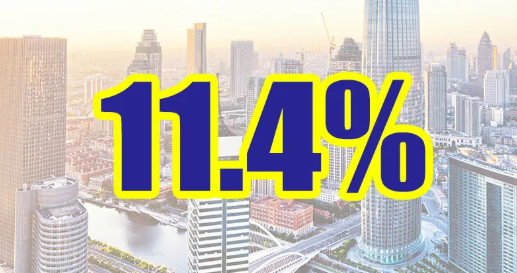 Tianjin's GDP jumped 11.4 percent year-on-year to top 730.93 billion yuan ($113.07 billion) during the first half of this year, according to the local statistics bureau.
The average GDP growth in Tianjin during the first six months of this year, and the first half of 2020, was largely affected by the COVID-19 epidemic, at 3.5 percent.
Secondary industry saw its added value surge 16.2 percent year-on-year to come in at 253.37 billion yuan. This demonstrates the initial achievement of the city in its assignment to transform the manufacturing industry in an economic pillar during the next five years. Tertiary industry, which accounted for 64.3 percent of Tianjin's GDP in the first half, saw its added value increase by 9.2 percent to 470 billion yuan. The added value contributed by the agricultural industry increased by 6.8 percent to 7.54 billion yuan.
During the first half of this year, industrial companies with an annual turnover of at least 20 million yuan saw their total output go up by 33.2 percent. The total output of strategic emerging industries also experienced an increase of 23 percent. The half-year output of industries including integrated circuits, industrial robots, and new energy vehicles came in at 67.6 percent, 28.9 percent and 1.6 times higher respectively.
Tianjin saw its fixed asset investment in the first half of the year up 6.2 percent when compared with the previous year.
The city's total retail sales of consumer goods spiked at 17.2 percent in the first six months.
Per capita disposal income reached 24,625 yuan in Tianjin in the first six month period, up 11.6 percent year-on-year. Over 206,500 new jobs were created in the city's labor market during the first half.