FDI Likely to Grow by Double Digits in 2022
A report from chinadaily.com.cn on Nov. 24th, 2022: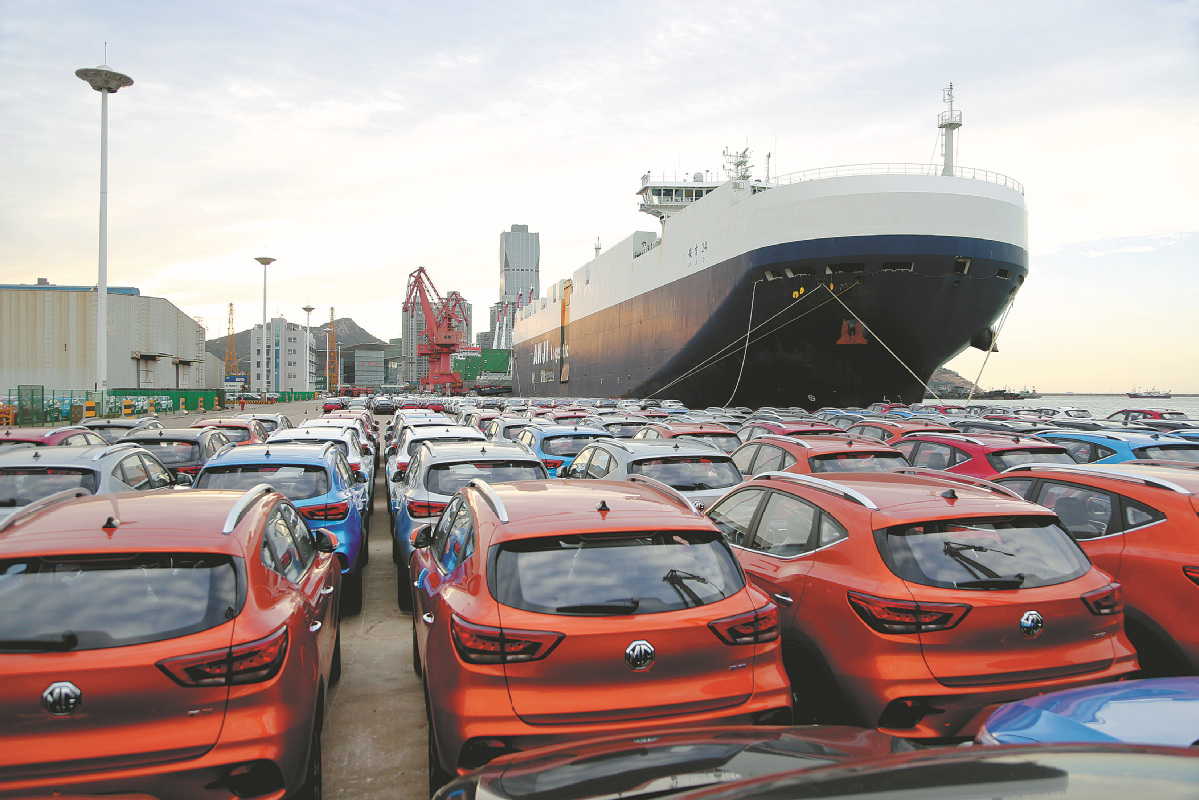 Vehicles for export are parked at a port in China, in October. [Photo by WANG CHUN/FOR CHINA DAILY]
The inflow of foreign direct investment is likely to grow by double digits this year, following the robust performance during the January-October period, which has laid a solid foundation for growth, market watchers and business executives said.
Backed by new opening-up policy measures, high-standard business platforms and multilateral trade initiatives — such as the annual China International Import Expo and the Regional Comprehensive Economic Partnership agreement — China has created a favorable environment for the growth of foreign-funded companies, despite the challenges threatening the global economic recovery, they said.
The actual use of FDI into the Chinese mainland expanded 14.4 percent on a year-on-year basis to 1.09 trillion yuan ($152.93 billion) during the first 10 months of the year, according to the Ministry of Commerce.
Wei Jianguo, vice-chairman of the China Center for International Economic Exchanges, predicted that FDI will grow by double digits this year.
"Concerning uncertainties in the global markets, many multinational companies are not only considering economic interests in the decision-making process, but also the security of their investment," he said, adding that China has become an ideal place to meet their requirements.
With China entering a new era of green and innovation-led growth, high-tech industries saw a sharp year-on-year increase of 31.7 percent in FDI for the January-¬ October period. Foreign investment in high-tech manufacturing rose 57.2 percent, while it jumped 25 percent in the high-tech service sector, according to the commerce ministry.
The surge in FDI growth can be seen as a powerful response to some foreign media's hype about a withdrawal of FDI in China, said Dong Yan, a researcher at the Institute of World Economics and Politics of the Chinese Academy of Social Sciences. It also shows that China's complete industrial chain can meet global companies' demands, from equipment manufacturing to high-end product research and design, Dong said.
The National Development and Reform Commission, the country's top economic regulator, introduced 15 measures in October to facilitate the implementation of foreign-invested projects. The measures include allowing foreign companies to raise funds on local stock markets and supporting their efforts in the manufacturing sector in order to boost trade activities within the country.
Initiatives such as reducing the number of items on the negative list for foreign investment and maintaining a level playing field, are helping meet the expectations of global investors in the Chinese market, said Xu Qiyuan, deputy director of the Institute of World Economics and Politics of the Chinese Academy of Social Sciences.
Zhang Yi, deputy secretary-general of the China Chamber of International Commerce said: "With Chinese companies leapfrogging ahead of many global businesses in emerging fields — including digital technology, the production of electric vehicles, cross-border e-commerce and green development — foreign businesses also want to partner with them to seek more growth points".