Tianjin's GDP Surges 15.9% in Q1
A report from exploringtianjin.com on April 22,2021: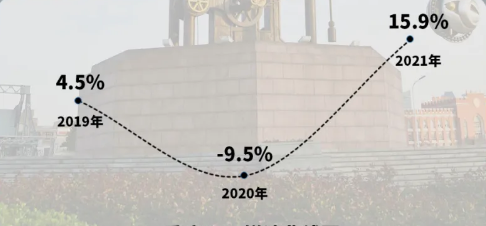 Tianjin's economy grew by 15.9 percent-year-on-year in the first quarter of this year, according to the municipal bureau of statistics.
Tianjin's first quarter gross domestic product came in at 3.4 trillion yuan($52.5 billion), which represents a 4.9 percent increase over the same period of 2019, and a two year average increase of 2.4 percent., thanks to last year's low base and a steady recovery momentum.
The added values of primary, second and tertiary industrial outputs rose 7.9 percent, 27.5 percent and 11 percent respectively year-on-year.
Retail sales grew by 32 percent in the first quarter from the same period last year. Sales of new energy vehicles and wearable smart devices saw a whooping two-year average growth of over 68 percent.
Fixed-asset investment also rose by 24.1 percent year-on-year, the bureau said. Investment in the high-tech manufacturing industry increased 45 percent, reflecting an active response to the city's assignment of the industry as its economic pillar during the 14th Five-Year Plan period (2021-25).
The value-added of the service sector was 66.7 percent of the city's total. In particular, catering sales rebounded strongly with nearly 50 percent growth, suggesting that the populace was in the mood to go out and spend money.
The per capita disposable income of residents in the city was 13,348 yuan, a year-on-year increase of 10.5 percent.
It is worth noting that the port city had a cargo and container throughout rise of 15.5 and 20.4 percent in the period.