No.31 Jan. 8th-Jan. 26th
No.31
One More R&D Center Starts Operation in TEDA

Presenter
Sally Liu
---
English Editor, Steering Office of Commerce and Investment Promotion
One More R&D Center Starts Operation in TEDA

Recently, the Tianjin Operation and R&D Center of Hocermed, a leading supplier of high-end minimally invasive surgical energy instruments in China, started operation in TEDA. The Center is expected to focus on business operation and product R&D and has the plan to join hands with local universities and colleges to develop high-end medical devices and energy platform products.
A Champion Project Joins TEDA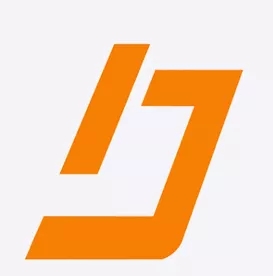 Recently, Tianjin Hanjie Technology Co., Ltd. settled down in Binhai-Zhongguancun Science and Technology Park. The company is a unified communications services provider with its business ranging from HD cloud video, biometric technology-based video applications, VR (AR) industry chain to content operation. The company's startup team once participated in the general group's champion project during the 2nd Tianjin Haihe Talent Overseas Talent Entrepreneurship Competition.
The World's 1st Endogenous Safety Switch Chip Released in TEDA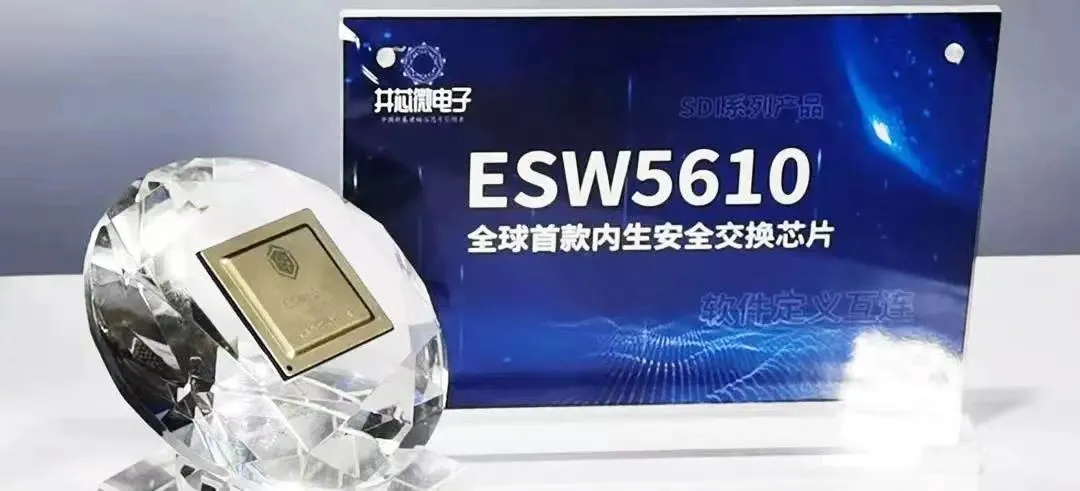 Recently, Xuanwu Chip ESW5610, the world's first endogenous safety switch chip independently developed by China, was officially released. Developed and produced by the Information Technology Innovation Center of Tianjin Binhai New Area in TEDA, the chip has a designed capacity of 128Gbps and is aimed at solving network security problems of high security-level information infrastructures in fields like energy, finance, transport, electricity, etc.
China's First MCV4 Approved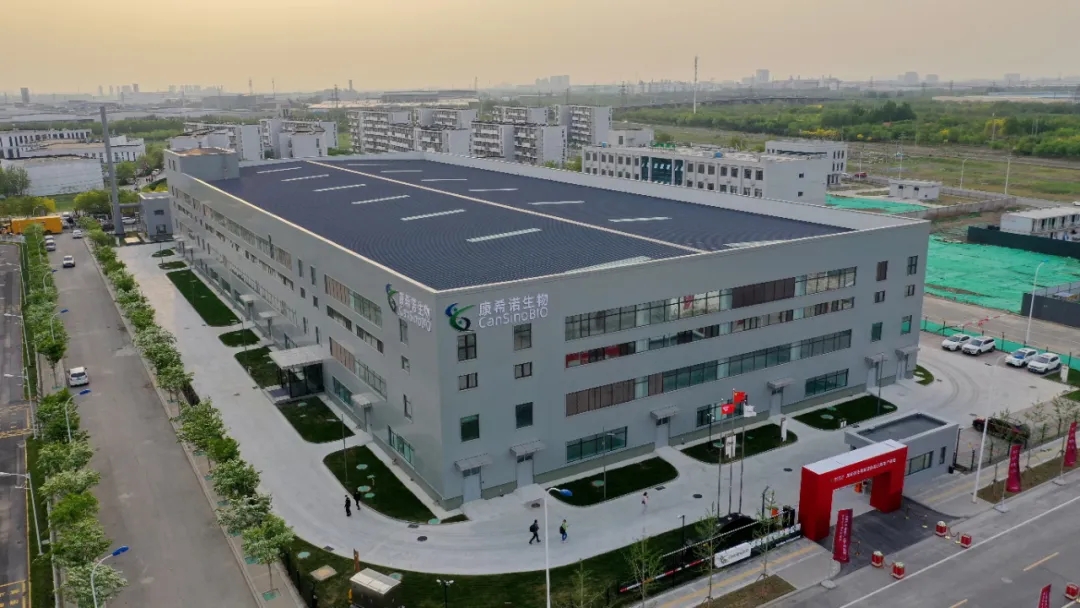 Recently, CanSino Biologics Inc. announced that the National Medical Products Administration of China granted approval for its ACYW135 meningococcal conjugate vaccine. The vaccine contains serogroups A, C, W135 and Y, making itself a groundbreaking product in China.
China's First Dual-berth LNG Terminal Put into Use in Nangang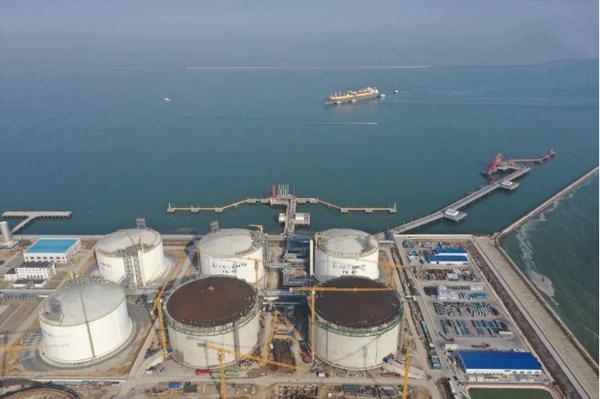 Recently, a transport ship carrying 69,000 tons of LNG successfully berthed at No.2 berth of Sinopec Tianjin LNG terminal, kicking off the operation of China's first dual-berth LNG terminal in Nangang Industrial Zone. With a rise in annual capacity from 6 million tons to 10.8 million tons, the station further secures the supply capacity and keeps people warm in wintertime in North China.
TEDA's Firm Gaining Tianjin's First Certificate of Origin under RCEP
Recently, TEDA Filters Co., Ltd. was granted the Certificate of Origin under the RCEP framework by Tianjin Customs for its goods exported to Japan. This is Tianjin's first certificate of such kind after the RCEP came into effect, which means that the new tariff concession policy became a reality in Tianjin.
Gross Industrial Output Value in TEDA Continues to Improve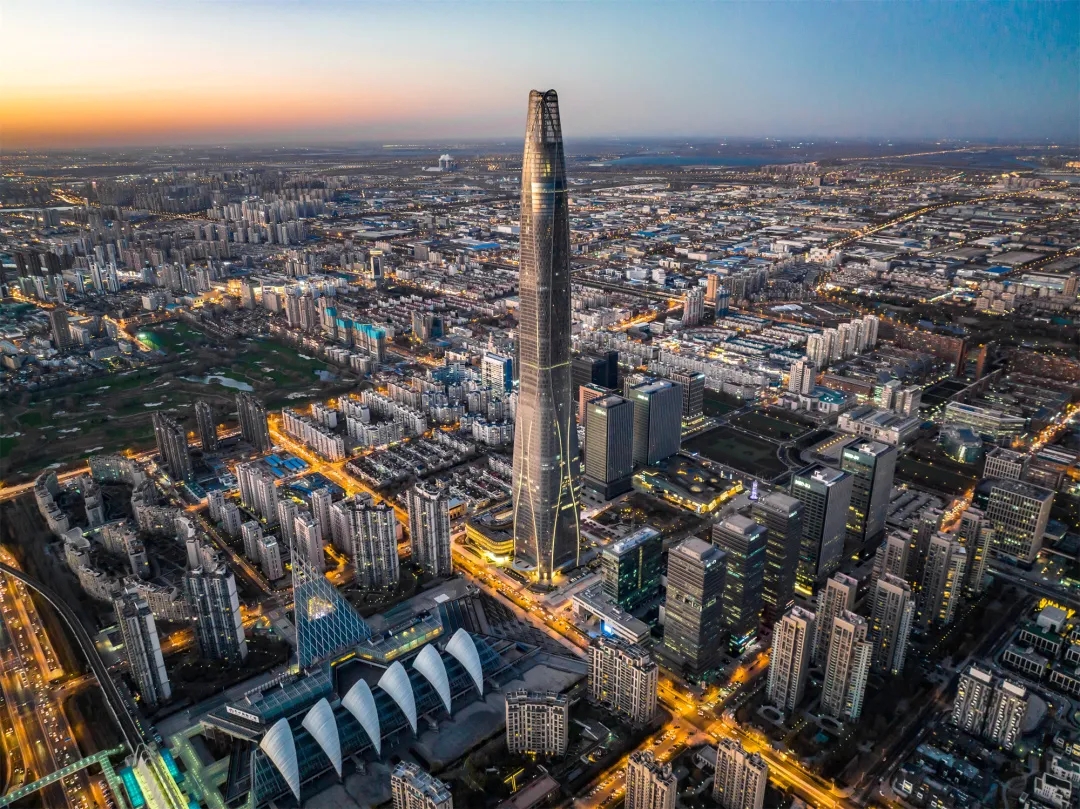 From January to November 2021, TEDA's industrial economy made a steady progress with its output value of industrial companies with annual revenue of more than 20 million yuan reaching 486.9 billion yuan. Specifically, the output value of automobile manufacturing and electronic information both exceeded 100 billion yuan, and that of new chemical materials, equipment manufacturing and pharmaceutical healthcare exceeded 50 billion yuan respectively. Major companies saw their output growth expanded by 7.0% year-on-year. Key products such as new energy vehicles, medical devices, lithium-ion batteries, integrated circuits and service robots saw rapid growth in their output.
TEDA Launches Massive Nucleic Acid Testing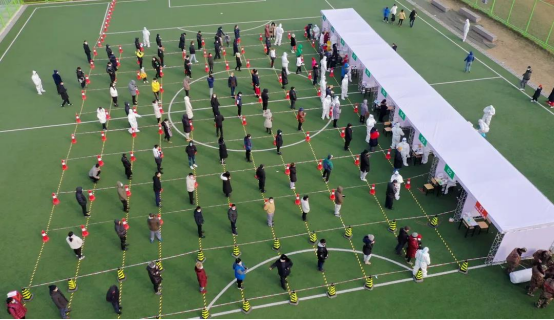 Recently, the outbreak of Omicron coronavirus variant raged across Tianjin. TEDA responded quickly and took effective measures to carry out massive nucleic acid testing and screening under the leadership of COVID-19 Prevention and Control Command Center of Tianjin and Binhai New Area. Medical workers, officials sent to work in communities, police, community workers and property management personnel fought against the virus at the front line. They took action ahead of time in the race to ensure that each round of nucleic acid testing would be completed as scheduled.
TEDA's Technology Powers Epidemic Prevention in Binhai New Area

Tianjin carried out citywide nucleic acid testing from 7 a.m. on January 9. TEDA's high-tech products fly up to the sky and go into the library as the strongest technical helpers in the epidemic prevention. In China-Singapore Tianjin Eco-city, the "Orca" UAVs of iKINGTEC hovered above and patrolled every detection site. In the Binhai Library, Carale's disinfection robot disinfects the whole area in an orderly way to power the epidemic control in Binhai New Area.