No.42 Aug. 13th-Sep. 19th
No.42
China's 1st Manufacturing Digita Enablement Center of Amazon Web Services Joins TEDA

Presenter
Nicholas Xu
---
English Editor, Steering Office of Commerce and Investment Promotion
China's 1st Manufacturing Digital Enablement Center of Amazon Web Services Joins TEDA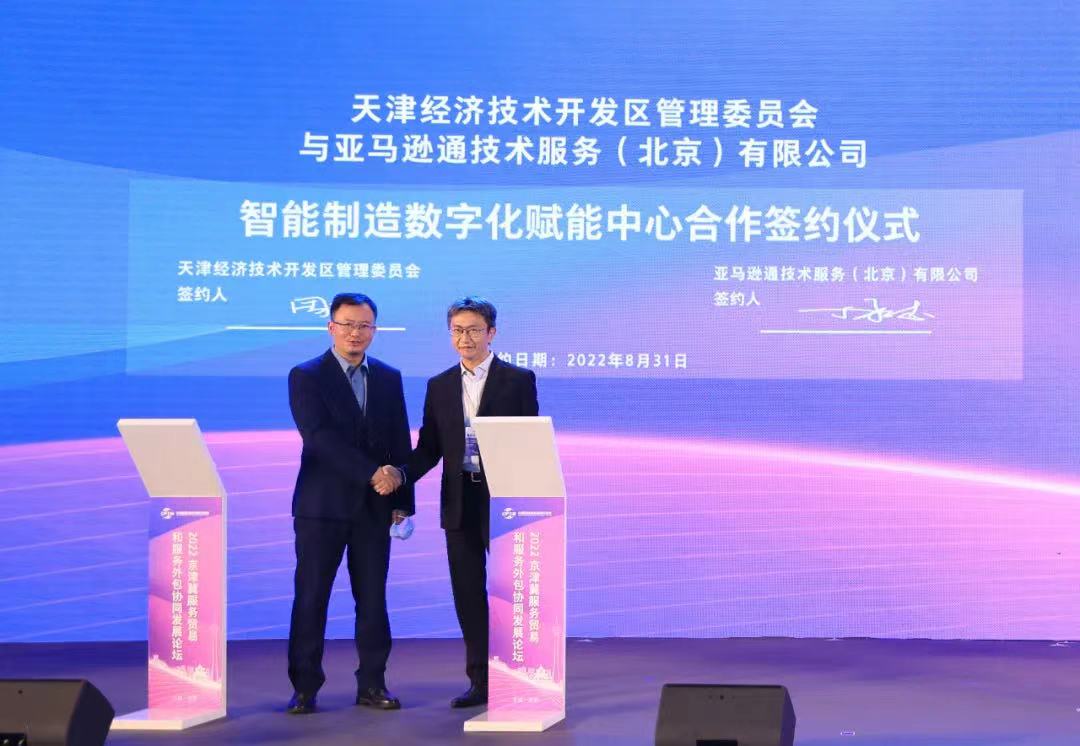 TEDA Administrative Commission signed a Cooperation Agreement with Amazon Connect Technology Services (Beijing) Co., Ltd., the operator of Amazon Web Services. According to the Agreement, the two parties will build the Tianjin Intelligent Manufacturing Digital Enablement Center together to facilitate digital transformation and innovation in local manufacturing sectors. It is the company's first digitalization enablement center designed for manufacturing in China and also the first of its kind in North China.
Two Bases of Sinopec Settle down in Nangang with a Total Investment of 2 bln yuan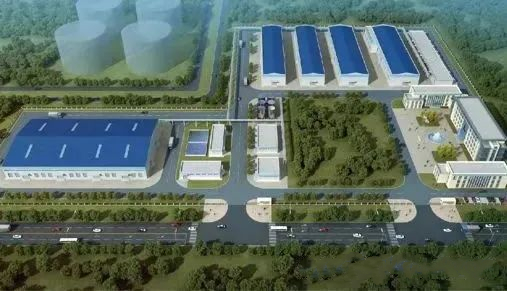 Sinopec Research Institute of Petroleum Processing (Tianjin) Technology Development Co., Ltd and Sinopec Research Institute of Petroleum Engineering (Tianjin) Technology Development Co. Ltd were founded in TEDA. With a total investment of 1.959 billion yuan, the two enterprises will build Tianjin Science Testing Base and Oilfield Chemical Additives Research Pilot Testing Base in Nangang Industrial Zone as a booster for R&D and innovation of green petrochemical industry in TEDA and Tianjin.
Four Steel Industry Related Players Join Binhai-Zhongguancun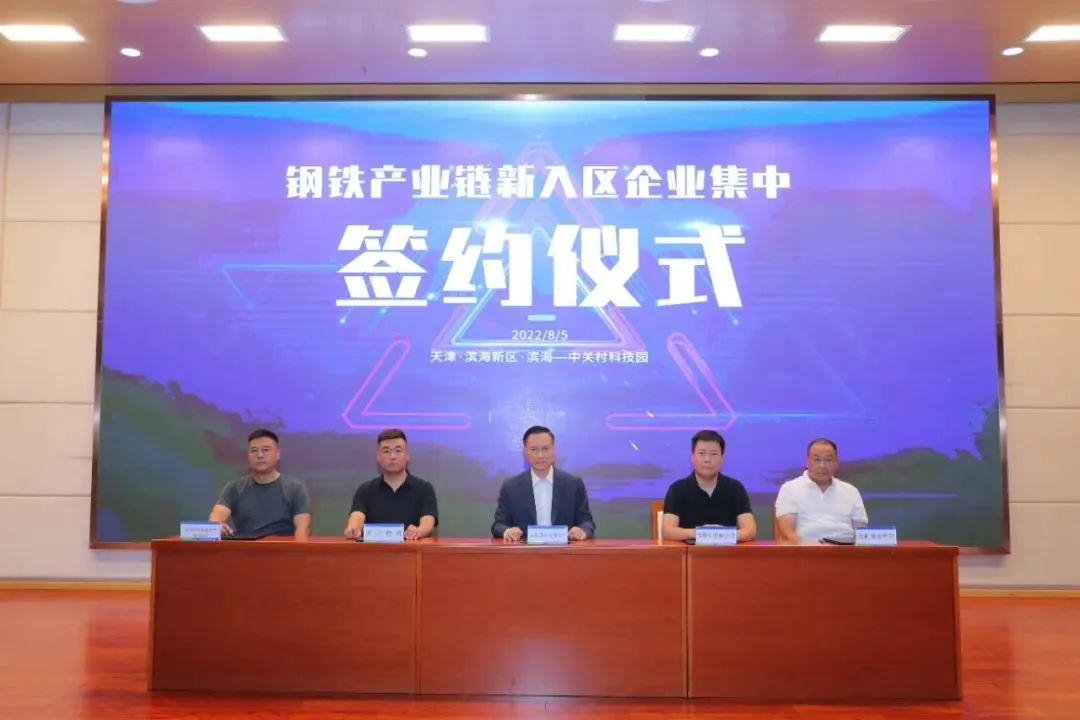 At the 8th Tiankuang Steel Industrial Chain Seminar, four steel industry-related companies including Tiankuang Freight platform, Jiangsu Honest Mining Co., Ltd., Tianjin Trade Co., Ltd. and Anyang Hongyan Ferroalloy Co., Ltd., signed contracts and settled down in Binhai-Zhongguancun Science and Technology Park as the new blood for steel industrial chain in the Park.
A New China Top 500 Player to Build its Plant in TEDA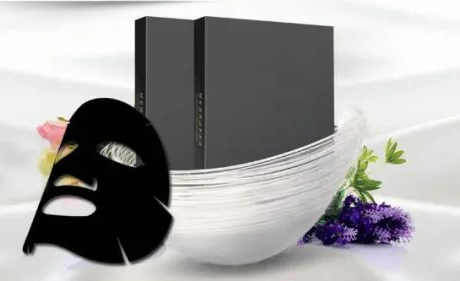 Eastex Industrial Science and Technology Co., Ltd., a subsidiary of a China Top 500 enterprise China General Technology Group, registered and established in TEDA. With a total investment of 450 million yuan, it will build a production line of staple fiber spunlace nonwovens with bio-based fibers as the main raw material. Its products are mainly used in such fields as sanitary materials, automotive textiles and insulation materials for fire suits. The phase-I of the project is expected to be put into operation in 2024.
The 2022 TEDA Auto Forum Wrapped up as a Big Success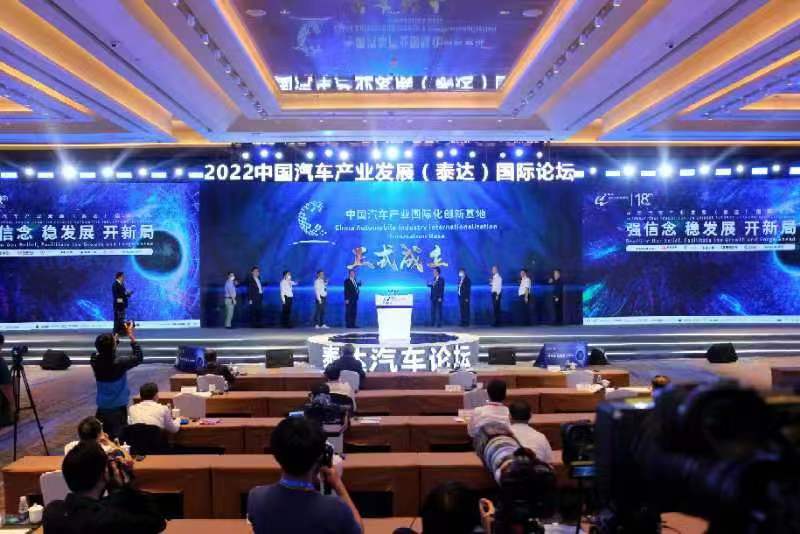 The 2022 International Forum (TEDA) on Chinese Automotive Industry Development (IFCAID) was held between September 2nd and 4th in TEDA. Under the theme of "Reaffirm Our Belief, Facilitate Growth and Forge Ahead", it brought leaders of national ministries, decision-makers of domestic and overseas enterprises, industry insiders and scholars together both on- and off-line to inspire suggestions and insights for the industry's sustainable and quality-oriented growth.