No.45 Nov. 12th-Dec. 7th

Presenter
Nicholas Xu
---
English Editor, Steering Office of Commerce and Investment Promotion
Zhongzhi Tianlong Joins TEDA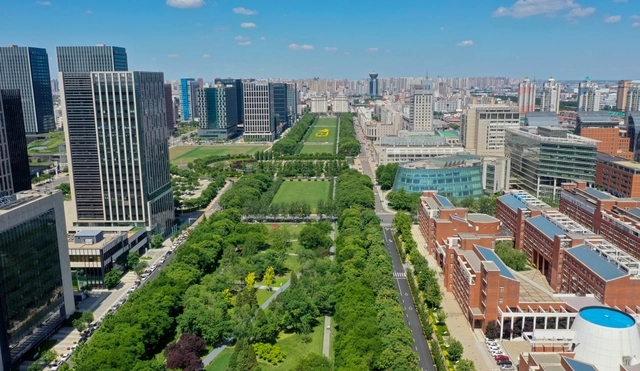 Registered in TEDA, the Tianjin Zhongzhi Tianlong Intelligent Technology Co., Ltd. is planning an automatic kitchen fire suppression device project at TEDA Industrial Park. Covering 26,000 square meters of land with a projected total investment of 178 million yuan, this two-phase project is expected to serve as a comprehensive base integrating R&D, manufacturing, sales, after-sales service and headquarters functions.
One More Service Outsourcing Giant Is Coming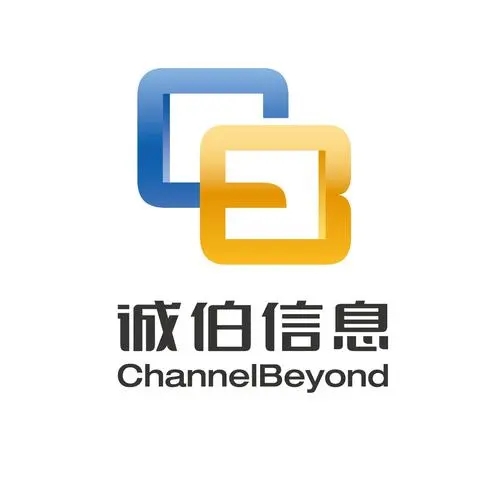 Channel Beyond Information Co., Ltd, a leading domestic service outsourcing company, recently established its wholly-owned subsidiary Channel Beyond (Tianjin) Technology Co., Ltd. at TEDA. The new entity provides customers with professional outsourcing solutions in HR, management consulting and intelligent CS (customer service). Moreover, relying on the innovative policies and high-level pan-HR services of China (Tianjin) Pilot Free Trade Zone as well as China Tianjin Human Resources Service Industrial Park (Binhai Park), it expects to reach out to the global market at a faster pace. As one of the earliest and largest CS center outsourcing service providers in China, Channel Beyond Information serves enterprises with a series of outsourcing services such as content censoring, marketing services, intelligent customer services, HR services, management consulting and training.
CanSinoBIO's Begins New Project Construction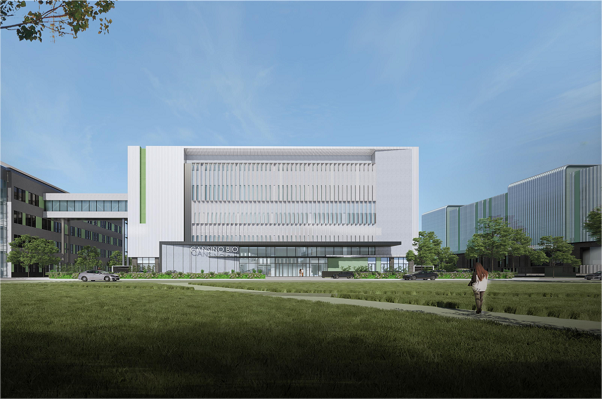 A new project broke ground at the Innovative Vaccine Industrial Park of CanSinoBIO Inc. With a total investment of about 500 million yuan, the project will include an innovative vaccine engineering research center and a quality center and is scheduled to become operational in early 2024. By then, CanSinoBIO will be in a stronger position in the R&D, clinical trials, production and quality inspection of new vaccines of multiple technical routes, and therefore continue to contribute to the high-quality development of innovative vaccine industry in Tianjin and China.
TEDA's 5G+Autonomous Mobile Robots Deployed in Schneider Factory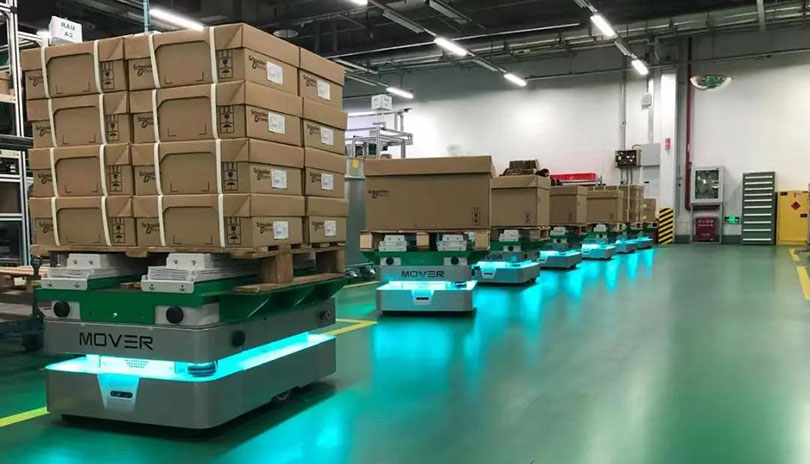 A fleet of Mover Robots independently developed by Allians Intelligent Manufacturing Technology Co., Ltd, a TEDA-based company, have been deployed in Schneider Shanghai Factory. The 5G technology on the robots enables efficient data interaction, thus securing the efficiency of flexible transportation and the stability of intelligent operation. This is the first batch of industrial 5G+Autonomous Mobile Robots on private 5G network that Schneider ever deployed in the world, which will put the factory's 5G intelligent transportation on a fast track.
TEDA Utilizes Foreign Investment to Improve Quality and Efficiency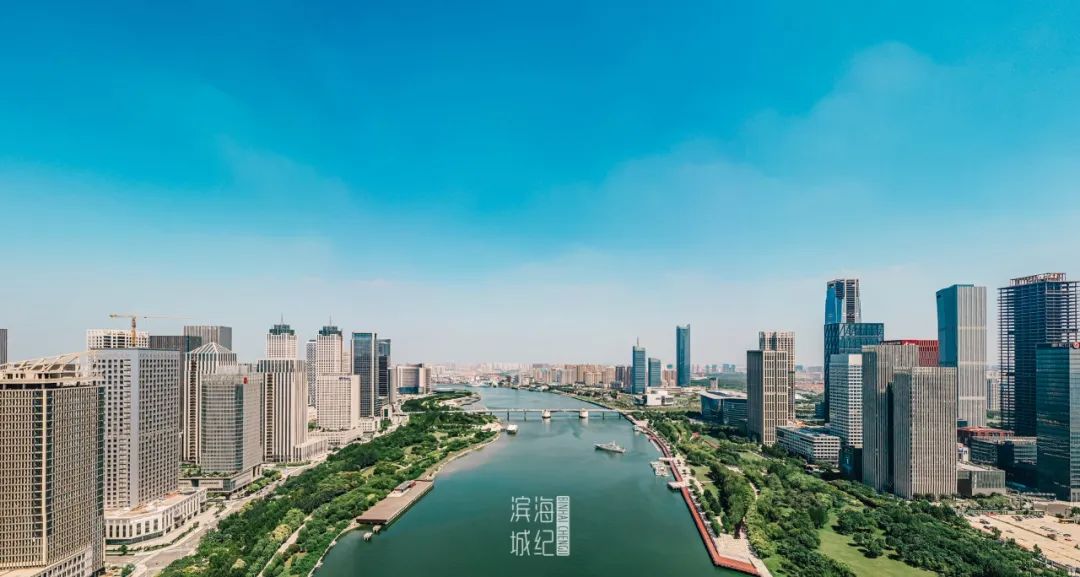 In the first three quarters of this year, the actual utilization of foreign investment in TEDA reached $1.635 billion, an increase of 41.5% y-o-y, accounting for 31% of the whole foreign investment in Tianjin. Specifically, the utilization of foreign investment in manufacturing industry was $548 million, and that in service industry $1.087 billion. The amount in high-tech industry was $510 million, twice as much as that in 2021. A number of foreign-invested projects in leading industries, such as the new APP550 EV drive motors for Volkswagen transmissions, have settled down, and global financial institutions such as CITIC Capital have invested in TEDA one after another.
A New Primary School Under Construction in TEDA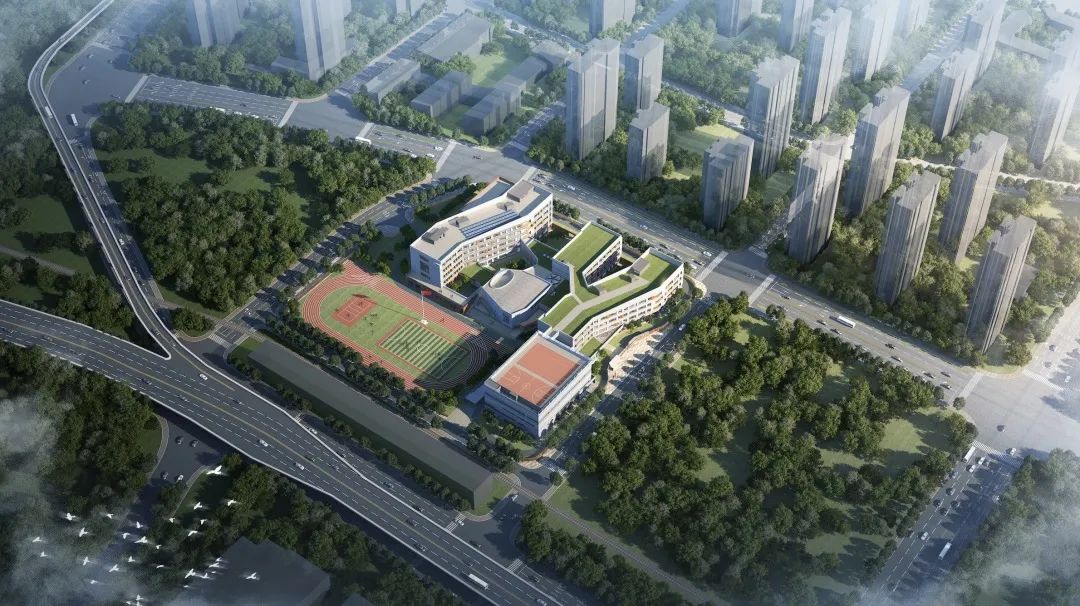 The construction of the Binhai Affiliated School of East China Normal University was kicked off in TEDA. The school includes both primary and secondary sections. Located in the Tianjian Commercial Area of TEDA, the primary section is expected to open in September 2024 and accommodate about 2,000 students in 48 classes. The Binhai Affiliated School is the first project of East China Normal University in the Beijing-Tianjin-Hebei region, which will further elevate the education level in TEDA.