Ever-upgrading Business Makes Life Better in TEDA
A top-end Coffee Roundtable Forum was successfully held in TEDA quite recently, gathering coffee enthusiasts from around China. Liang Fan, a world-class latte artist, joined them on the scene with a cracking show of skill. The event was hosted by Chembox at the K11 Select Art Mall. Every few days, events like this will be on in TEDA.
Chembox: Born in TEDA, Seen by the World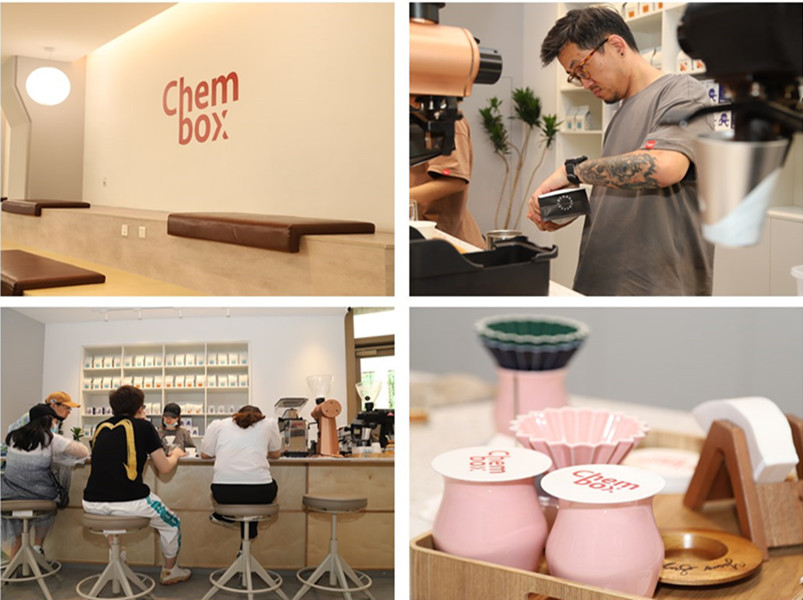 Established in 2009 in TEDA, Tianjin, Chembox is an indigenous specialty coffee roaster. After more than one decade of research and development, it is now the best indigenous specialty coffee brand in the eyes of local fans with retail network covering many domestic first-tier cities such as Guangzhou, Shanghai and Shenzhen.
Convenient transportation, superb business environment and strong policy support are essential facilitators for Chembox's entrepreneurial success story. Mao, a Beijing native and one of Chembox's founders, is very satisfied with the company's growth in TEDA. "Even though I myself am from Beijing, I'm attracted by the lifestyle and pro-business culture of Tianjin as I work with teammates over the years." Mao has witnessed the rapid changes in TEDA, and was impressed by the special charisma of the city.
She hopes that Chembox can someday become a top-notch coffee roaster both at home and abroad. "We always aim to be the world's first-class coffee roaster. We are so honored to be recognized by the industry." They plan to open their first overseas coffee shop in Japan so as to share Chembox's coffee flavour with the rest of the world. As the brand grows, their original aspiration and foothold in TEDA will anyhow not change. "The advantage of Chembox is that we have plenty of space to showcase our products and philosophy in our home city." For Mao, TEDA is already her second hometown. Very soon, Chembox will be moving its roasting plant back to TEDA.
First Stores and Avant-garde Commercial Complexes Added Cosmopolitan Vibe to TEDA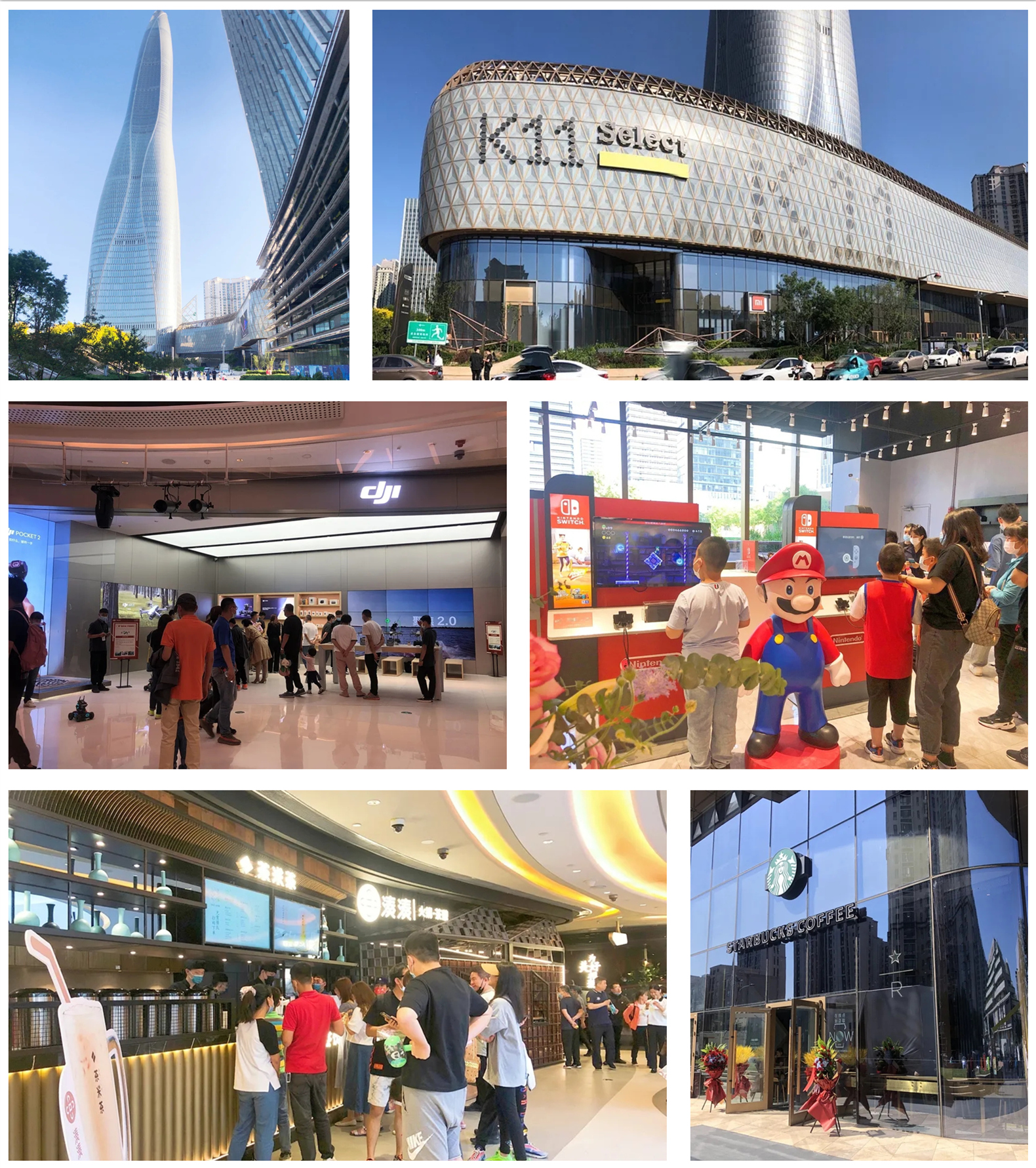 Indigenous brands such as Chembox are ubiquitous in TEDA. The inclusive and open TEDA injects endless vitality into the growth of local brands, making herself the best choice of first stores and pioneer complexes.
High-tech experience stores like Tianjin's first Huawei Authorized Experience Store PLUS and Binhai's first DJI Innovation Experience Store were opened in the first half of this year, bringing surprises to citizens. With the first-store economy embarking on a fast track, TEDA stands on the cutting edge of fashion again.
So far, Coucou Hotpot, Heytea and Starbuck HP Reserve have located their first Binhai stores in TEDA. These stores are the most popular internet-famous sites for citizens in TEDA and Binhai. These delicacies not only please the taste buds of gastronomes with more choices, but also introduce new culinary culture and fashion to TEDA.
TEDA has a vibe of metropolis,and the pioneer complexes with culture and art elements make TEDA more cosmopolitan. In avant-garde complexes like K11 Select Art Mall and TEDA 1984 Cultural Block, people can enjoy pleasant art appreciation experience. As Tianjin's first cultural retail project of K11 Group, K11 Select Art Mall was opened in TEDA this April. The complex of mall and art gallery owns 30 exclusive first stores, regional first stores, concept stores of famous brands and exclusive image store of K11 Select. The mall has been packed with visitors since its opening. K11 has gained great popularity in the vibrant TEDA.
People in TEDA Enjoying Quality Life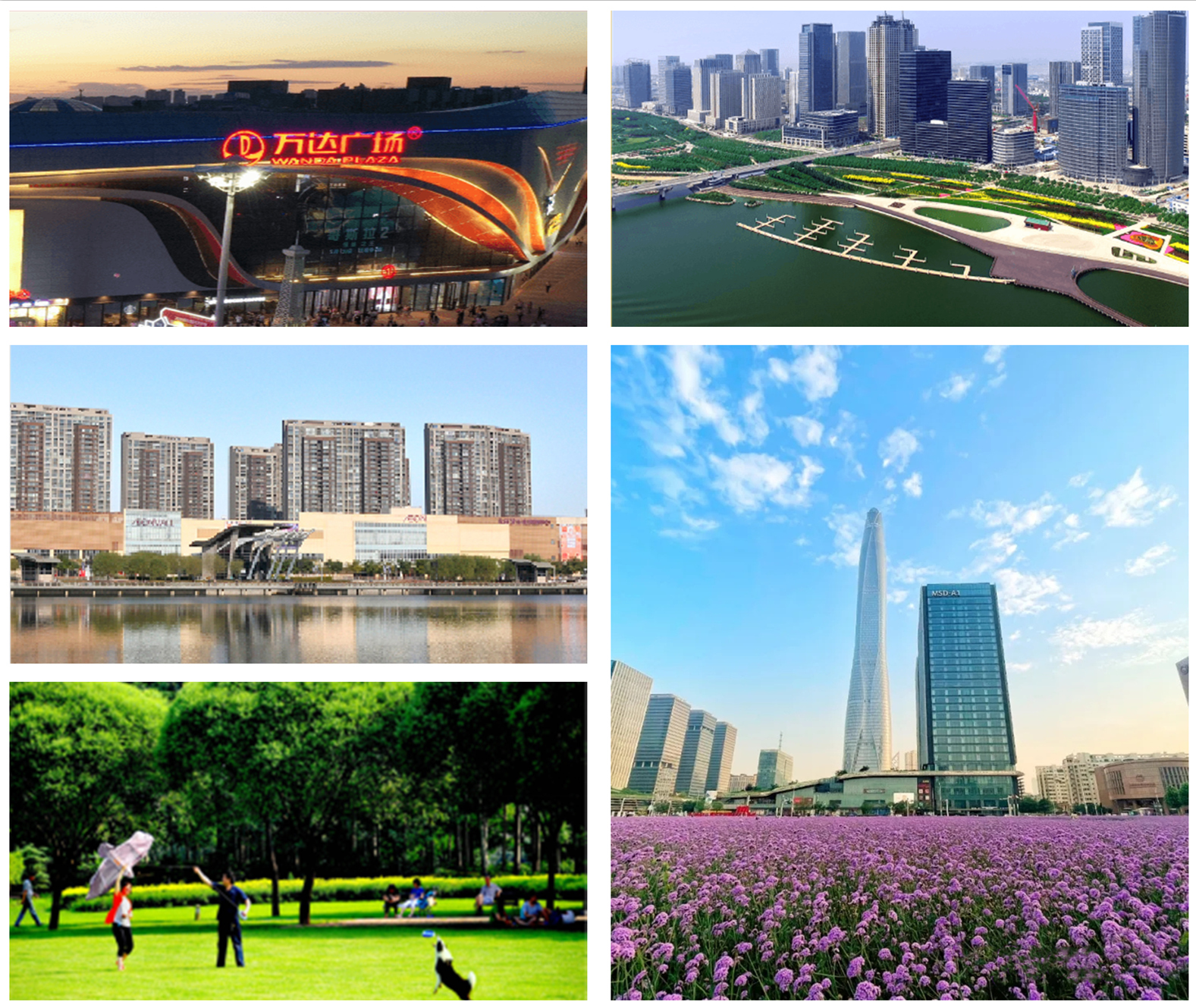 Four commercial complexes have taken shape in TEDA including AEON Mall, MSD, Wanda Plaza, and G-yuanbao International Shopping Center. The arrival of more new stores enriches the business forms in these areas.
Every commercial complex in TEDA features a blend of shopping, delicacies and leisure experience. They also enjoy superior location with parks, cultural centers and sport facilities as their neighbors. Consumers can wander from the shopping facilities to different parks and recreational centers within one-kilometer distance. For instance, Binhai Wanda Plaza sits adjacent to Ziyun Park and Binhai Culture Center; K11 Art Mall and Isetan TEDA is hundred meters away from TEDA City Park; Yujiapu Powerlong Square locates right next to Riverside Park and Ziyun Park. With convenient shopping facilities and beautiful environment, TEDA, a livable city also beneficial for career development, brings the joy of shopping, and recreational, cultural and leisure activities to the doorstep of its citizens tired from their daylong work.
But this is just a glimpse of people's colorful life in TEDA. Every year, eye-catching activities such as Summer Art Festival, Marathon for All, Youth Design Competition, Outdoor Concert and Light Art Festival take place as scheduled. And you can always be surprised by the little "bonus" from TEDA. On August 8th during the Tokyo 2020 Olympic Games Closing Ceremony, 1,000 TEDA-made UAVs rose up to the sky with a splendid Olympic-themed performance. The dazzling UAVs staged against the night sky is a romantic touch only to people in TEDA.
Recently, Tianjin acquired the status of an "international consumption center city". TEDA, the core of Binhai City, is endowed with new opportunities. In the future, with TEDA's commercial complexes more open to the global market and people's life more colorful, TEDA will become the bellwether of global business development and China's consumption upgrade.
How exciting to witness such a promising TEDA!