2021 TEDA Auto Forum is Coming to Town
The 2021 International Forum (TEDA) on Chinese Automotive Industry Development (IFCAID) was held between September 3rd and 5th with strategic and forward-thinking subjects of the auto industry as its highlights, aiming to share insights for the industry's high-quality growth. The Forum set venues in Beijing and Tianjin respectively, and was held via both off-line fairs and on-line live streaming. Representatives from the Ministry of Industry and Information Technology, the National Development and Reform Commission, the Ministry of Science and Technology, the Ministry of Ecology and Environment and the Ministry of Commerce attended the event in Beijing. Automakers at home and abroad including FAW Group, Dongfeng Motor, GAC Group, Changan Automobile, Volkswagen, Toyota, Honda, Chery and XPeng Motors, and emerging car makers and core component manufacturers gathered in Tianjin.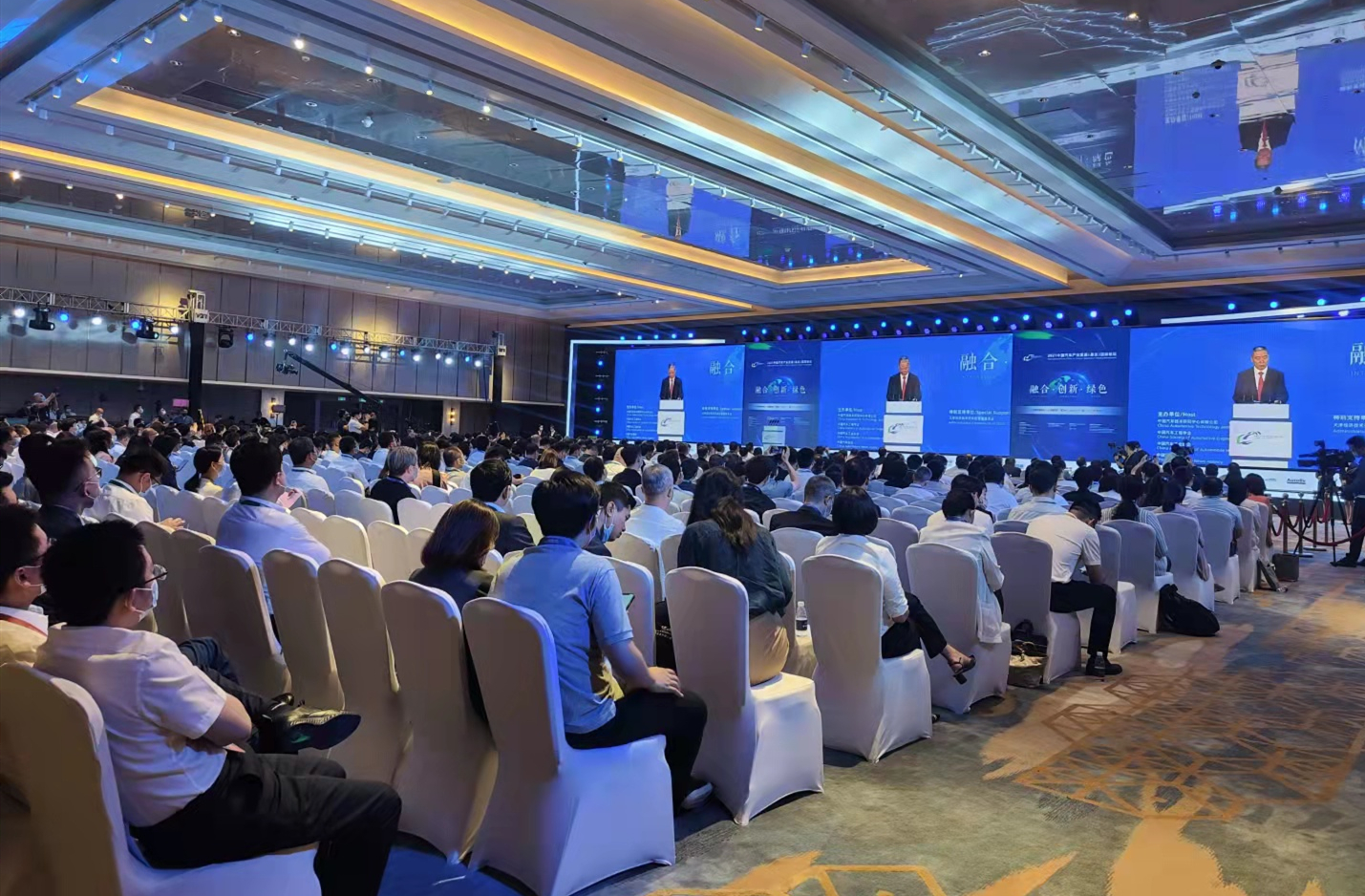 As one of the biggest and most high-end and influential events of the auto industry, the Forum is known as a bellwether of industry trend and has its unique charm. Under the motif of "Sustainable and High-quality Development of Chinese Automotive Industry", this year's event further upgraded and optimized its whole-year planning, subjects setting and release highlighting integration, innovation and green growth.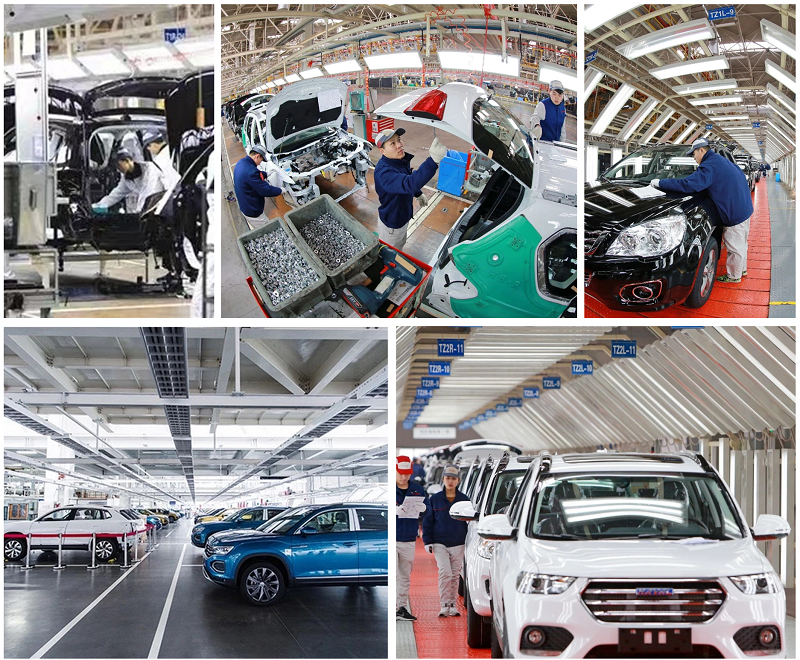 ◊ Decision makers of ministries relevant to auto industry as well as industry think tank experts addressed the event and shared their insights and advice;
◊ For the first time in the event's history, a central SOE closed-door workshop touched up key subjects such as carbon peaking, carbon neutrality and the country's strategic transition. Constructive discussions were conducted among officials of SASAC(State-owned Assets Supervision and Administration Commission) as well as executives of auto making and auto service central SOEs.
◊ 17 activities including high-end dialogues, seminars, keynote speeches as well as the release of TEDA Consensus, among other featured and diversified activities, covered a wide range of hot-spot auto topics.
◊ The event planned a series of activities throughout the year and shared the latest research findings with the industry continuously.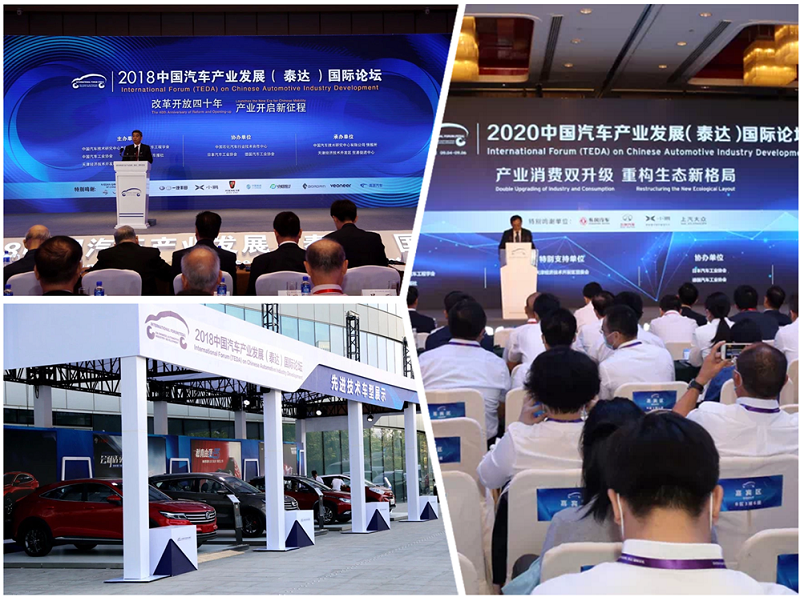 Since 2005, this annual grand gathering of auto gurus in TEDA has been held for 17 years consecutively. With the development trend of China's auto industry as its soul and widely acclaimed as the Davos of auto industry, it has accumulatively attracted 11,000 experts and executives who kept sharing their solutions and thoughts of the industry's challenges and opportunities. Their discussion in TEDA has triggered high attention and lasting consideration of the industry.

As the home field of IFCAID, TEDA boasts a fully-fledged auto industry. It is a national-level auto & auto parts export base, and one of China's earliest national-level demo zones for neo-industrialization. So far, there have been 5 carmakers including FAW Toyota, FAW Volkswagen and Great Wall Motors, as well as over 200 auto parts and service suppliers such as Volkswagen Automatic Transmission, Tianjin AW Automatic Transmission and Denso Electronics. The industrial layout covering whole vehicles, special-purpose vehicles, key components, auto equipment, materials and auto service has been formed. The complete auto industry chain of multiple series and varieties with both independent brands and joint-venture brands has been formed. At the same time, TEDA has formed an R&D system covering the auto industry chain, with six domestic-funded research institutions including Qingyuan Electric Vehicle R&D Center, Tianjin Branch of FAW Technology Center, CATARC (Tianjin) Automotive Engineering Research Institute, and six foreign-funded research institutions including Denso Ten Research and Development (Tianjin) Ltd. and FAW Toyota R&D Center. In the first half of 2021, the output value of automobile manufacturing industry in TEDA was 57.959 billion yuan, a year-on-year increase of 6.4%. The output of automobiles was 506,000, an increase of 2.8% year-on-year.


In the future, TEDA will continue optimizing the structure and increase the proportion of new energy vehicles in the whole stock. Firstly, the three major automakers are encouraged to launch more new energy automobile products and promote more investment. Secondly, TEDA will strengthen the weakness in the electric, intelligent and internet components, so as to combine the nearby supporting parts with electric, intelligent and internet parts. Thirdly, the categories of auto products will constantly be enriched. Automakers in TEDA mainly produce passenger cars now. In the future, the investment in commercial vehicles and special vehicles will be promoted. Finally, TEDA will promote the extensive cooperation between automakers and digital enterprises in application scenarios, promoting the digital transformation of automobile industry in TEDA.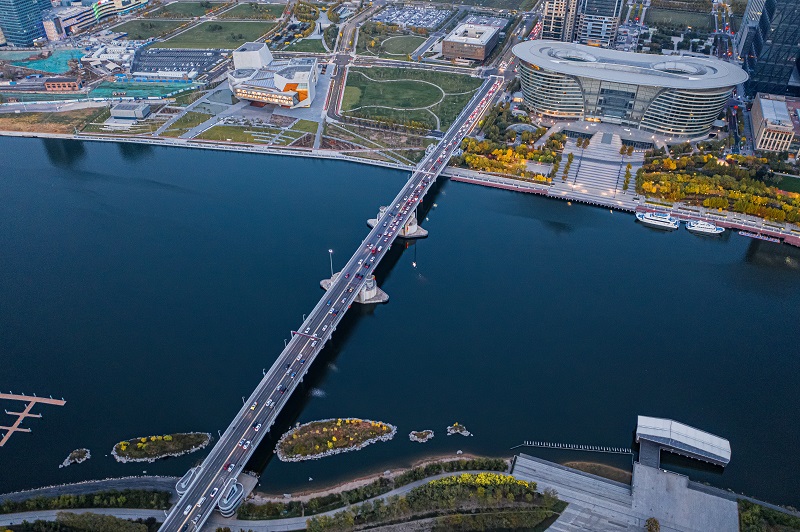 As good companies always find the best place to invest, influential forums always choose the best venue. As an automobile town in Tianjin and even China, TEDA has provided the best feast for the industry insiders at home and abroad.

The IFCAID in TEDA is an annual industry feast which gathers and spreads the wisdom of carmakers around the world, including those in TEDA. Every year it draws a new starting line. We expect and cherish every new possibility which may bring China's auto industry to a new height.