A Solid Firewall for Pandemic Prevention & Control Gains More Trust for TEDA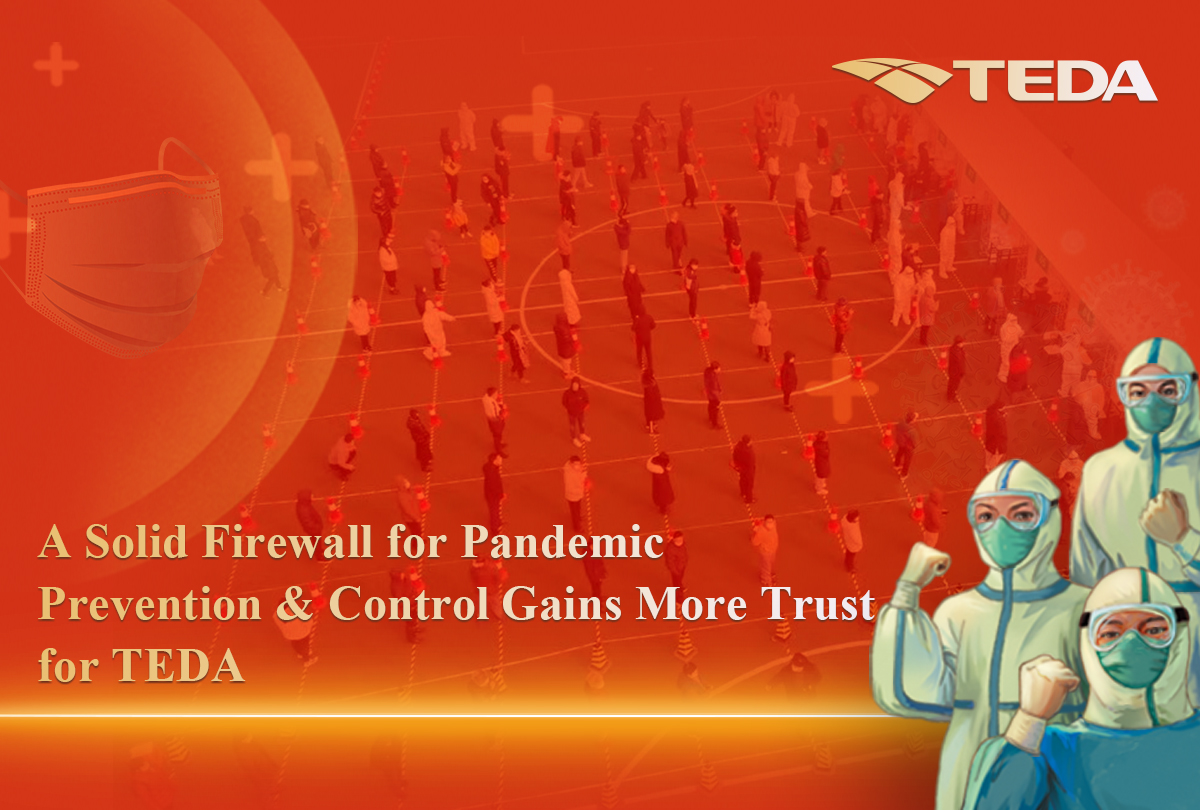 In the midst of winter (on the very day of Laba Porridge Festival), the Omicron variant of COVID-19 suddenly attacked Tianjin. Taking decisive measures, the city immediately started nucleic acid testing (NAT) among all residents from 7:00 a.m. of January 9th with an aim to spot risk sources and extinguish the potential of transmission as early as possible. United as one, we spared no effort to win the battle against the virus.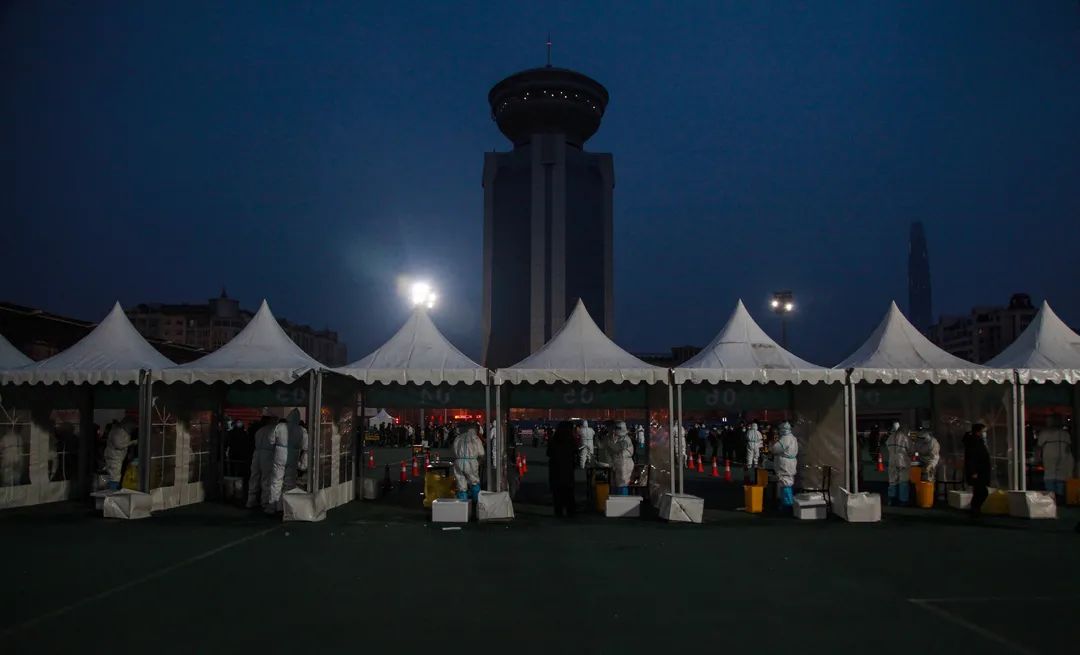 Quick Response and Powerful Action
Following the deployment of the pandemic prevention and control command centers of Tianjin and Tianjin Binhai New Area, TEDA swiftly rolled out massive NAT tests across the region. Medical workers, public servants who take up temporary posts in communities, community police,traffic police, armed police, special police, community workers, and property management staff rushed to the front line. Racing against time and virus, they tried their best to ensure the NAT test can be done as scheduled.
Orderly Testing and Caring Service
The TEDA people showed their strongest support to the pandemic-control response by taking the nucleic acid tests in good order. We were impressed by the good social order and felt the warmth here. Workers set signs on the ground to keep people at a safe distance. People taking tests were asked to come to the testing sites on a staggered schedule, queue up and leave the spots in an orderly way.
Those who have difficulty coming in person could either take tests at home or come to the sites via green channels. Such considerate measures warmed people's heart. "I am deeply touched as we unite as one and we understand and support each other with the common goal to fight the pandemic," said an employee of a local company. His words spoke the mind of all.

Abundant Medical Resources and Efficient Testing
It's a major test for TEDA to complete mass testing in a short time. Fortunately, Tianjin possesses abundant medical resources with 43 Level A tertiary hospitals, ranking first in the number of such hospital per capita nationwide. TEDA, home to the TOP One cardiovascular special hospital in Asia --TEDA International Cardiovascular Hospital, has formed a fully-fledged medical service system. At present, there are total 110 medical service institutions in TEDA, including 12 general hospitals, four specialized hospitals, four private hospitals, one community health service center, over 10 community health service stations, and over 40 enterprise health service stations. In the race against the virus, medical workers in TEDA headed to the front line to ensure that the screenings would be effectively completed in the shortest time.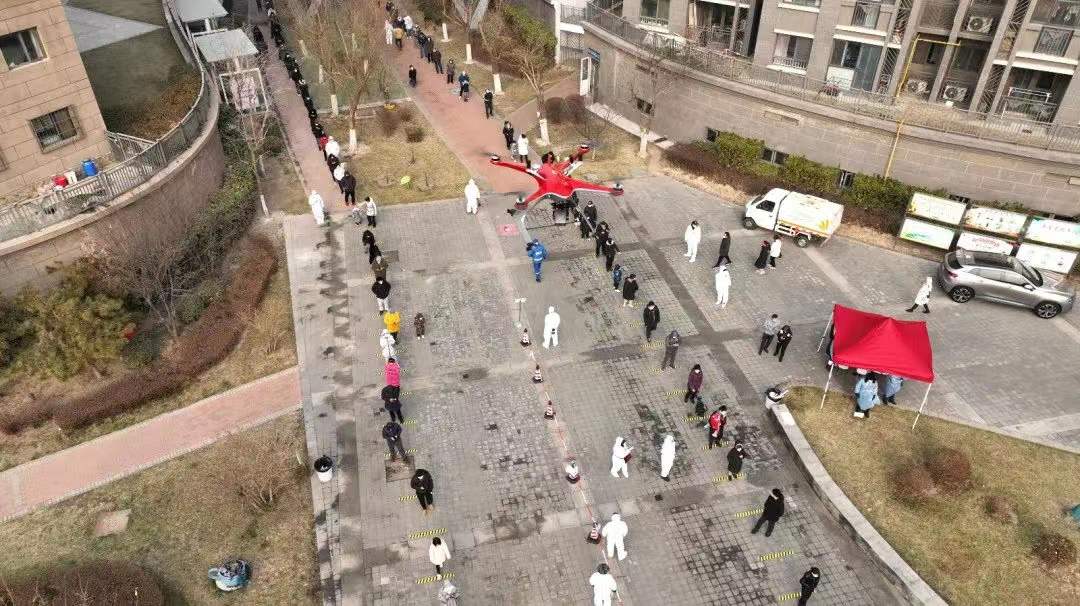 TEDA's High-tech Devices on the Front Line
During the nucleic acid testing and screening in Binhai New Area, the "Orca" UAVs of iKINGTEC, an enterprise in TEDA, hovered above and patrolled every detection site as a strong helper in the epidemic control in China-Singapore Tianjin Eco-city. They transmitted the data back to the backstage staff of the Operation Center for Smart City in Eco-city and facilitated the successful completion of nucleic acid testing.
We kept up the momentum and tried our best. In this war against Omicron outbreak, Tianjin has impressed the whole country with its efficiency, and TEDA has also manifested its superior strength and efficiency. Such a TEDA is reliable. Such a Tianjin is sure to win!