Smart City Initiative for a Better TEDA
In TEDA, smart application scenarios can be found in every aspect of work and life,be it one-stop on-line government services, smart security & protection system, smart communities, or smart factories. From the sky to the ground, from outdoor to indoor space, and from malls to workshops, TEDA strives to serve investors and citizens with precision services and empower economy via big data, AI, IoT, etc. Through fostering a smart city ecosystem, TEDA has created a model for smart development with TEDA characteristics.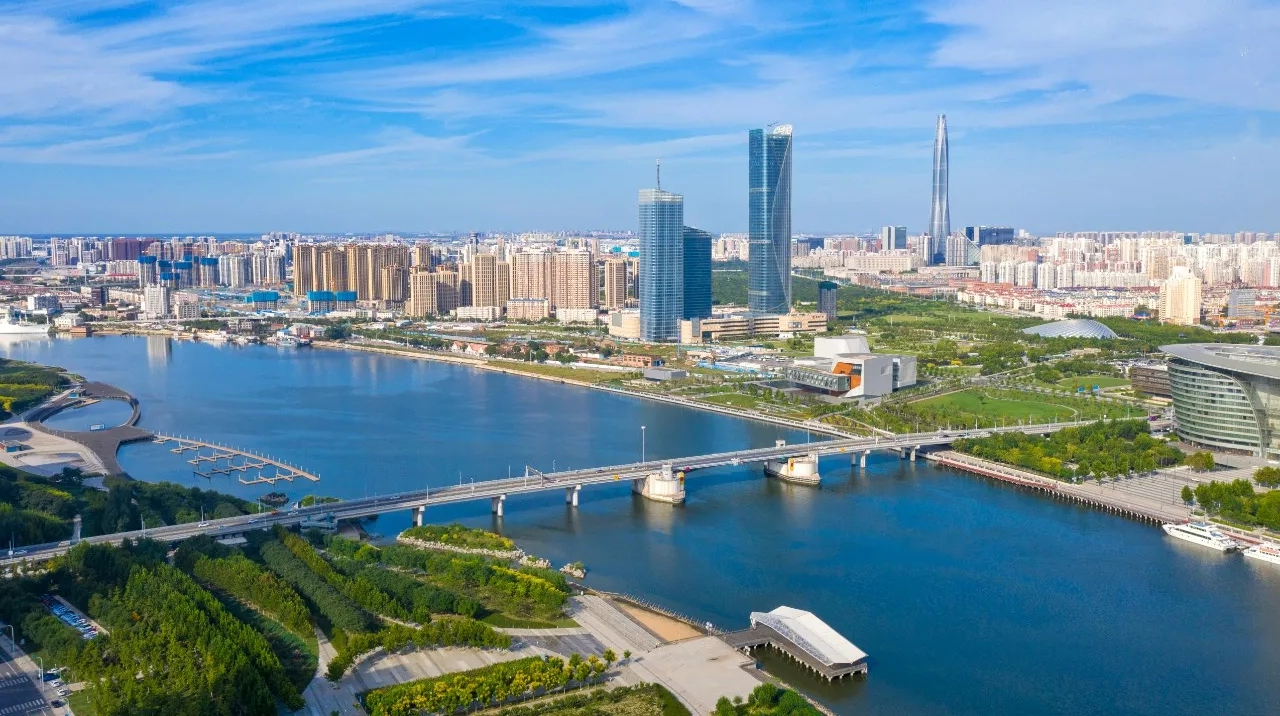 On the 5th floor of the Baoxin Tower at Yujiapu, where the TEDA Smart City Operation and Management Center is located, the city's 3D map is shown on a mega screen with all data updated on a real-time basis. This is the very brain of Smart TEDA. This vibrant system provides a holistic view of the day-to-day operation of the region so that all its risks and trends can be captured timely and accurately.
Back in 2018, TEDA joined hands with Huawei in launching a holistic solution named "1+4+N" Smart City, namely, a city brain IOC center, four AI platforms plus N innovative applications. Integrating AI technologies with city management, this framework covers the region's basic facts, economy, safety, transport, public utilities and people's livelihood to make city's operation more scientific and delicate and people's lives more convenient.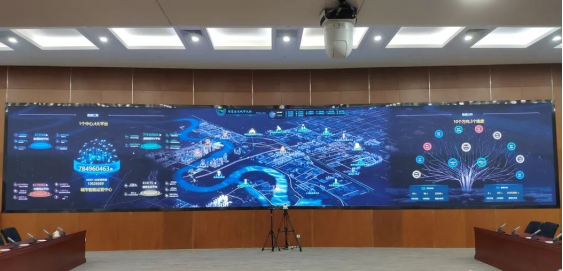 The city brain IOC center, comprising of big data in multiple fields such as economy, safety, transport, people's livelihood, government approval services, and environmental protection, shows a full picture of regional operation in a holistic and visualized way so as to constantly improve the smart management of TEDA.
The four platforms, empowered by AI, is meant to hear people's voices, capture the city's operation status quo, care for the people and serve local businesses. They work closely with the IOC center. Also backed up by these AI platforms, a variety of smart city application platforms collectively empower the region.
N refers to operation platforms of multiple departments which provide a series of smart mini apps to make people's daily life cozier and easier.
"When developing a smart city, we took into full consideration of the tasks in three aspects. Firstly, sound top-level design was made. Working together with Huawei, we proposed a technical framework and formed a set of workflow and management methods. Secondly, we built basic empowering platforms, which solved problems on shared data storage and governance. Finally, we developed a series of applications to offer services of all kinds." said a manager in charge of the construction of TEDA smart city. As the city evolves, TEDA is also improving her smart system. So far, TEDA has kicked off the construction of integrated city operation center and all-in-one city service portal, which aim to improve the city's operation and resource dispatching capacity, advance the innovation of city brain business and provide various services for local enterprises and residents.

Constant innovation of intelligent technology and plentiful smart application scenarios make the city smarter. The smart TEDA also makes use of user-friendly technology to make herself more intelligent, people's lives more convenient and industrial growth more balanced.
Empowering Intelligent City Management
For higher urban management efficiency and greater innovation of social governance, TEDA built a platform featuring grid-plus, on which the decision makers can use the big data of each residential community and get the problems addressed on time. With the help of the population heat map, we can visualize the big data of population and get updated with the demographic distribution and change on time. The stereoscopic environmental monitoring network is in place to check the emission of flue gas of local enterprises. In this way, we are capable of monitoring the real-time air quality and track the source of pollution.
The "1+N" smart city command center project makes interdepartmental networking possible, and solves the problems quickly and efficiently.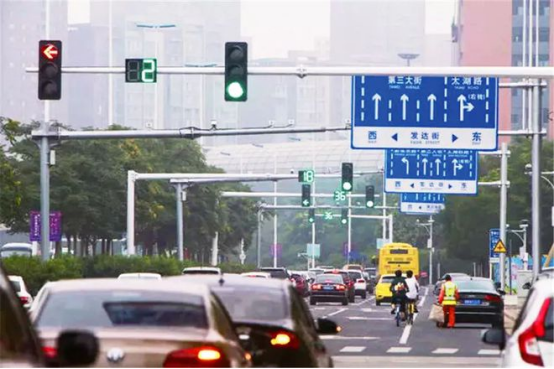 Fueling up Inclusive and Convenient City Services
In TEDA, smart service is everywhere. TEDA has built its own system to help enterprises access government services via a single website, which dramatically increases the openness, transparency and efficiency of government affairs. The self-service terminal of administrative approval and WeChat mini apps allow businessmen to have their errands done at their fingertips. Meanwhile, TEDA responds to residents' concerns and provides practical and high-quality services such as venue reservation, public volunteering and group discount through community intelligent management platform and a series of intelligent mini apps. "People relied on their experience in the past, but now, on data analysis. We use AI technology as the tool to help residents solve problems," a manager from Tianjin TEDA Smart City Technology Co., Ltd said.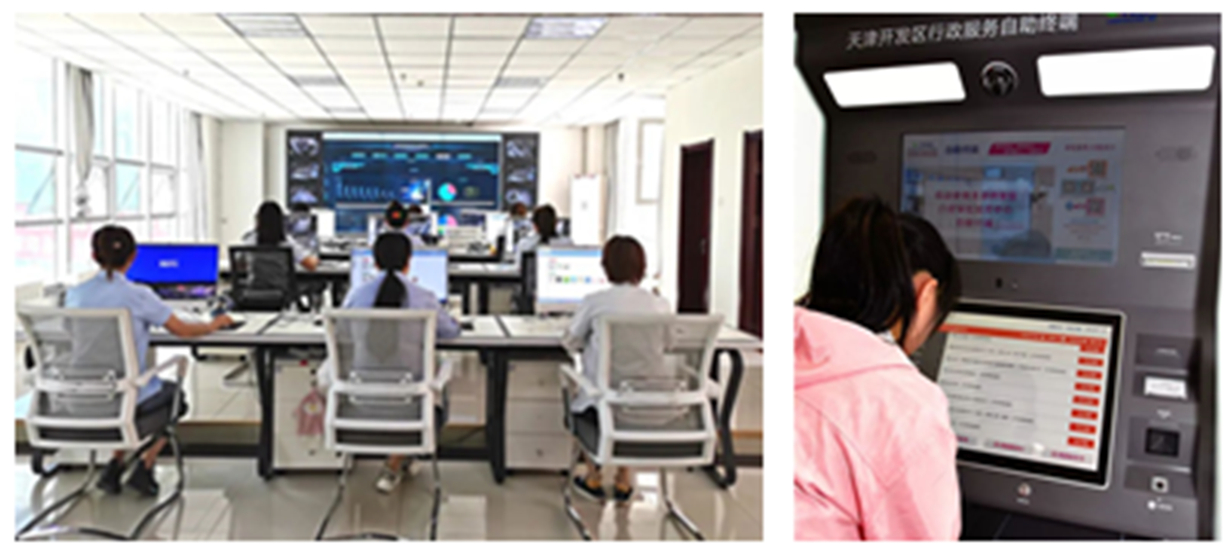 Promoting Digital Transformation and Upgrading of Industries with Smart Tech
Smart city construction provides a broad market for smart technology enterprises, and accelerates the development of TEDA's intelligent manufacturing industry. At present, TEDA is home to several smart industrial parks such as Digital Economy Industrial Park, TEDA Intelligent Unmanned Equipment Industrial Park, Binhai-Zhongguancun Science and Technology Park, etc. TEDA-based intelligent innovation platforms such as National Supercomputer Center in Tianjin and Binhai New Area Cloud Computing Base gather more than 100 high-end intelligent manufacturing enterprises. Clusters for such sub-sectors as big data, intelligent factories, intelligent terminal products, intelligent key components and AI applications have also taken shape in TEDA.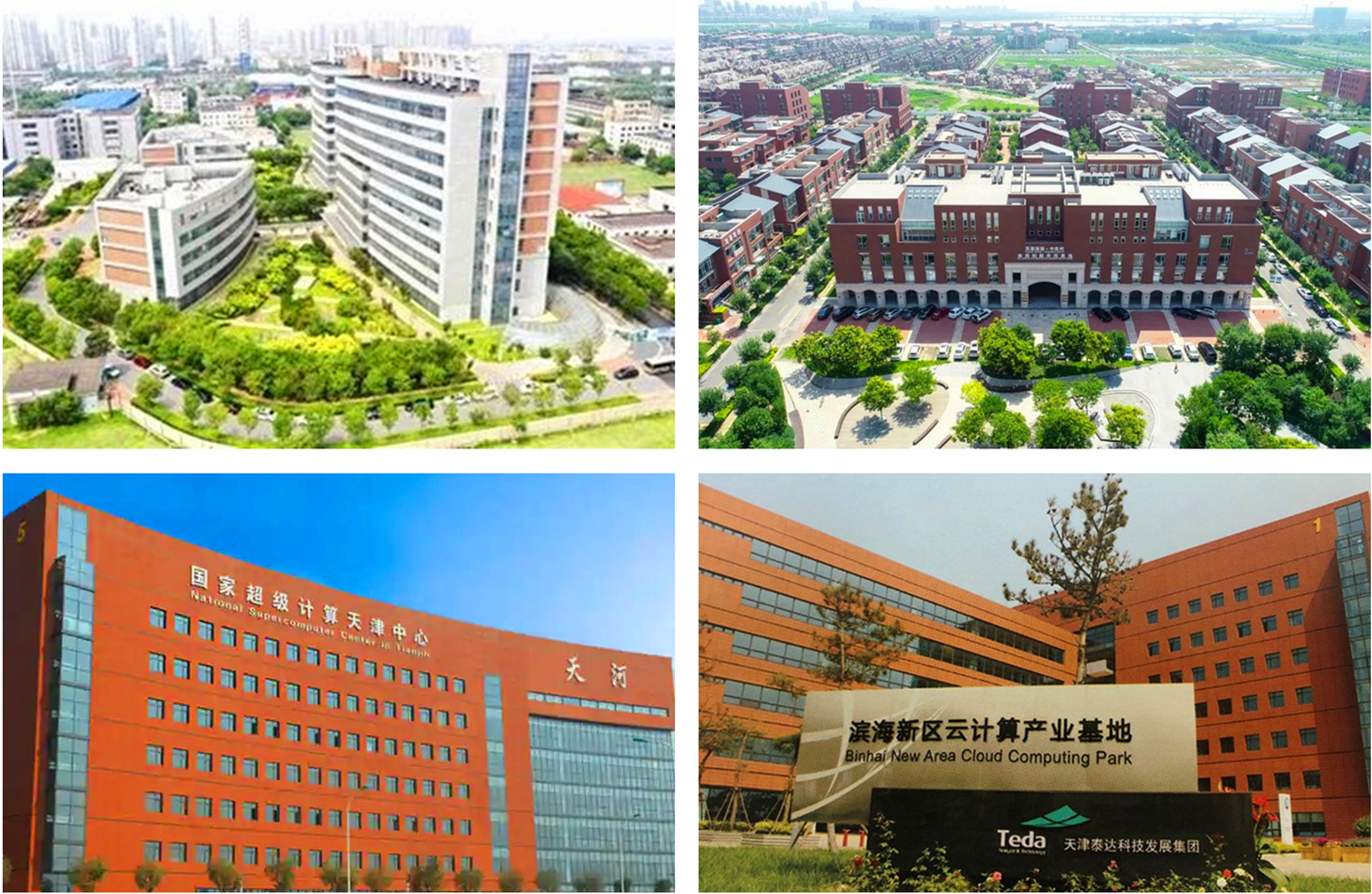 Nowadays, the smart city has turned some smart scenarios that we imagined years ago into reality. In the future, intelligence and innovation sectors will grow with TEDA at a steady pace. By 2025, TEDA will basically build an integrated and flexible smart TEDA architecture, a shared and open data resource system and an intelligent and ubiquitous new infrastructure system. By then, a new city for smart industries full of technology and new opportunities will initially take shape in TEDA.