The 6th WIC Held in Tianjin
The 6th World Intelligence Congress(WIC) was held from June 24 to June 25 in Tianjin under the theme "A New Era of Intelligence: Digitization Drives Growth, Intelligence Wins Future". Featuring "cloud-based exhibitions & competitions + intelligent experience", this year's WIC shared intelligent achievements and discoveries from around the world and gathered the best minds of our times to explore the future of intelligence .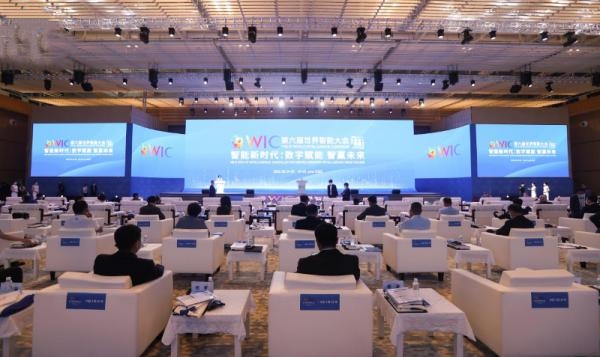 Two Cross-border and Cross-industry Online Summits of Elites
During two online summits, political delegates, experts, scholars and business leaders from many countries and regions shared their insights with audience, either on the venue or on line. Among them are diplomats from Britain, the guest country of honor, and Israel, a crucial partner country of WIC, as well as Nobel Prize and Turing Prize laureates, academicians of CAS and CAE, and executives from Global 500 intelligent companies. Their topics range from hot-spot issues relevant to AI, economy, art and culture, social governance, etc.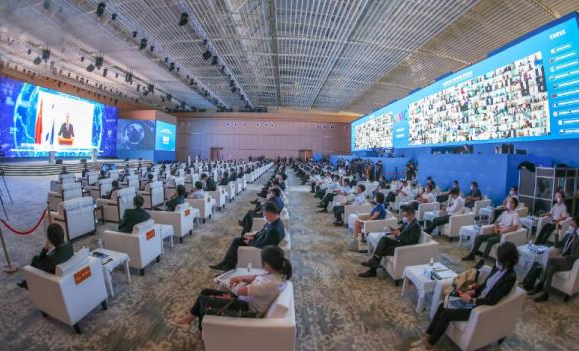 30 Parallel Forums Releasing Latest Findings
This year's WIC presented 30 parallel forums (including 15 summit forums co-sponsored by Tianjin municipality and relevant ministries) which touched upon intelligent manufacturing, Internet of vehicles, 5G + industrial Internet, urban energy, etc. For the first time in WIC history, the Artificial Intelligence Ethics Summit and the Digital Carbon Neutrality Summit were held, releasing a series of cutting-edge technologies and applications as well as industry standards.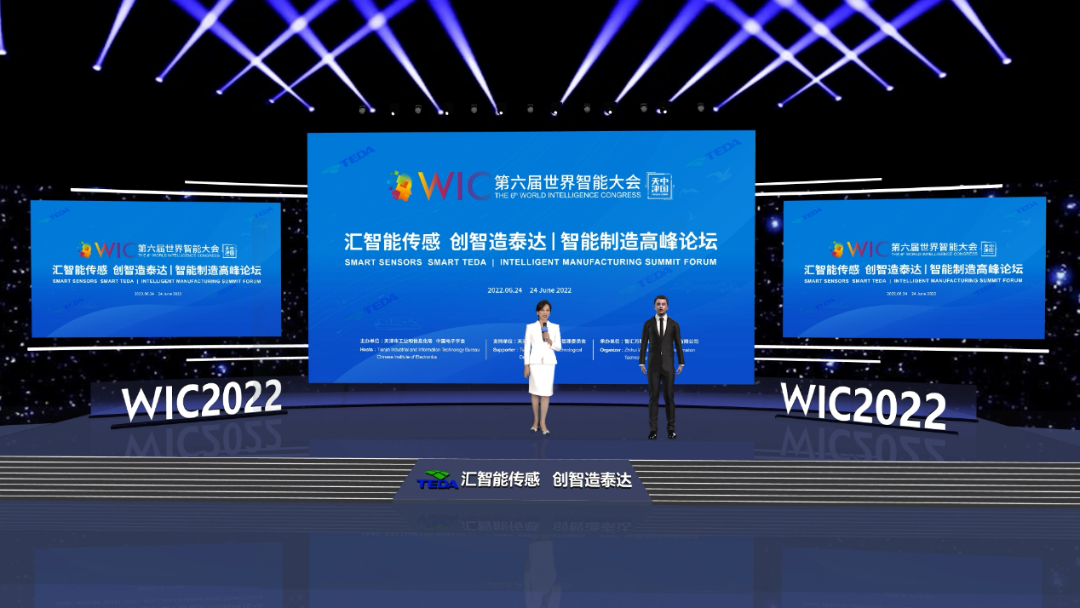 Intelligence Deliverables on Display at Cloud Smart Tech Exhibition
The latest deliverables integrating intelligent technologies were on display at cloud exhibitions during the congress. The Cloud Intelligent Technology Exhibition included six exhibition areas, i.e. Tech Innovation, International Products & Beautiful Binhai, Smart City and Information Technology Innovation, Smart Manufacturing and Construction, Smart Life and Popular Science, Smart Transportation and Logistics, Smart City and Energy. Enterprises on display have all translated their concept of technologies and products into practice, highlighting how intelligent technology and digital economy empowered industries.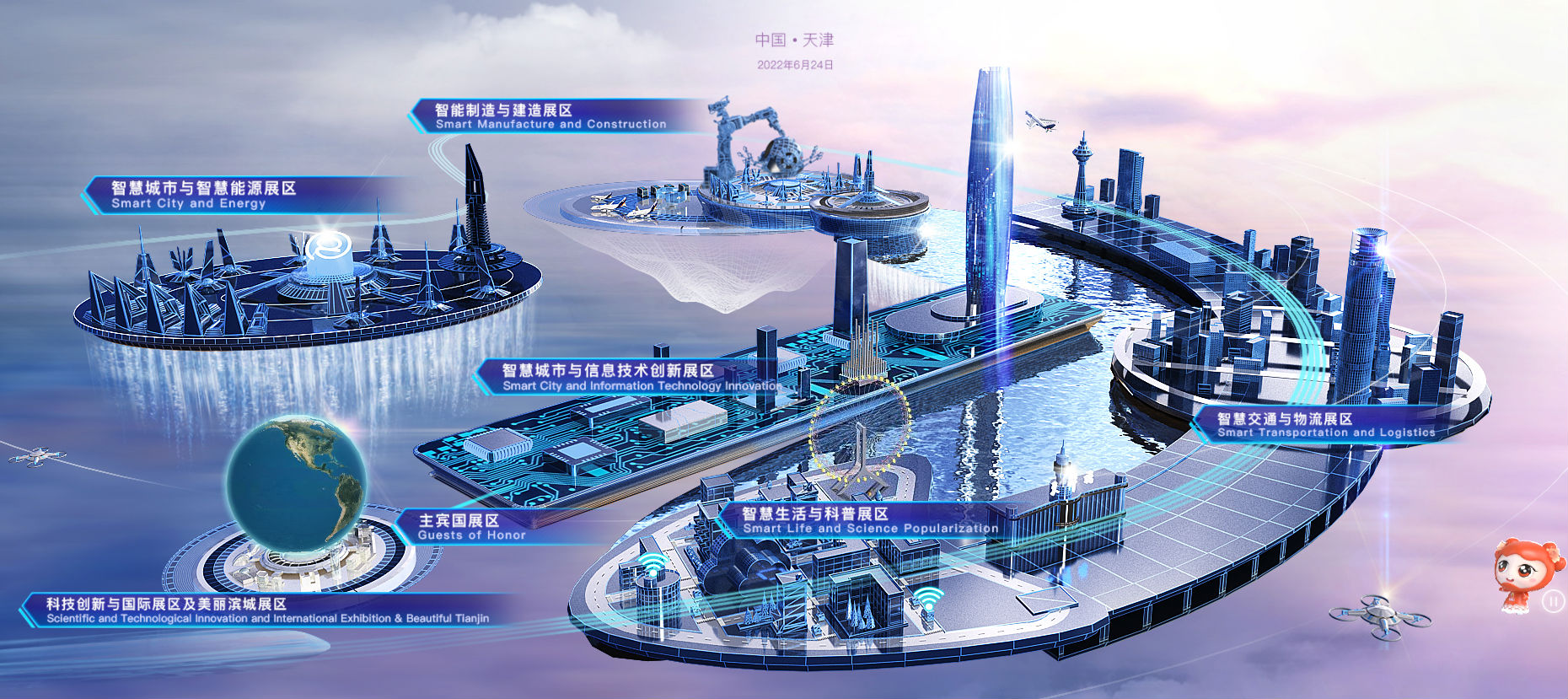 Major Projects Worth 84.9 Bln Yuan Signing Deals in Tianjin
Through cloud consultation, matchmaking and negotiation, the congress offered a great opportunity to attract the investment of a large number of major projects in good quality in Tianjin. The signing event on the afternoon of June 23rd welcomed 136 projects on board, with a total investment of 84.9 billion yuan. Highly in line with Tianjin's industrial development goals, these projects are featured by concentrated investment sources, prominent intelligent technology and high proportion of major projects.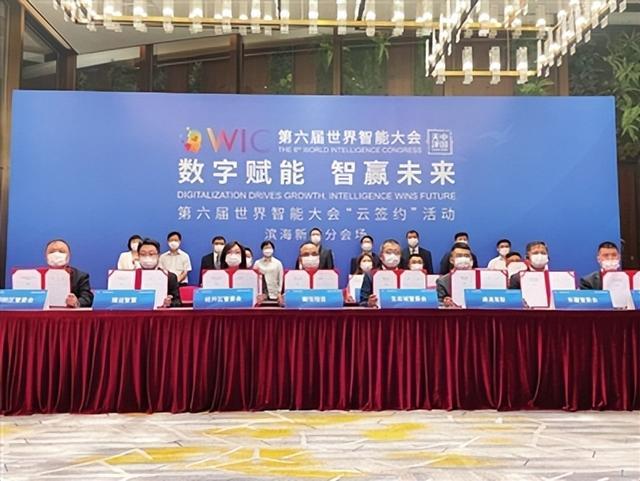 Eye-catching Cloud Competitions
Breaking the limitation of time and space, the congress carried on with its five brand events online, i.e.World Intelligent Driving Challenge, China (Tianjin) Industrial App Innovation & Application Competition, China Hualu Cup Data Lake Algorithm Competition, International Intelligent Sports Conference, and Robo Cup Asia-Pacific Tianjin Invitational Tournament.