2022 TEDA Auto Forum is Coming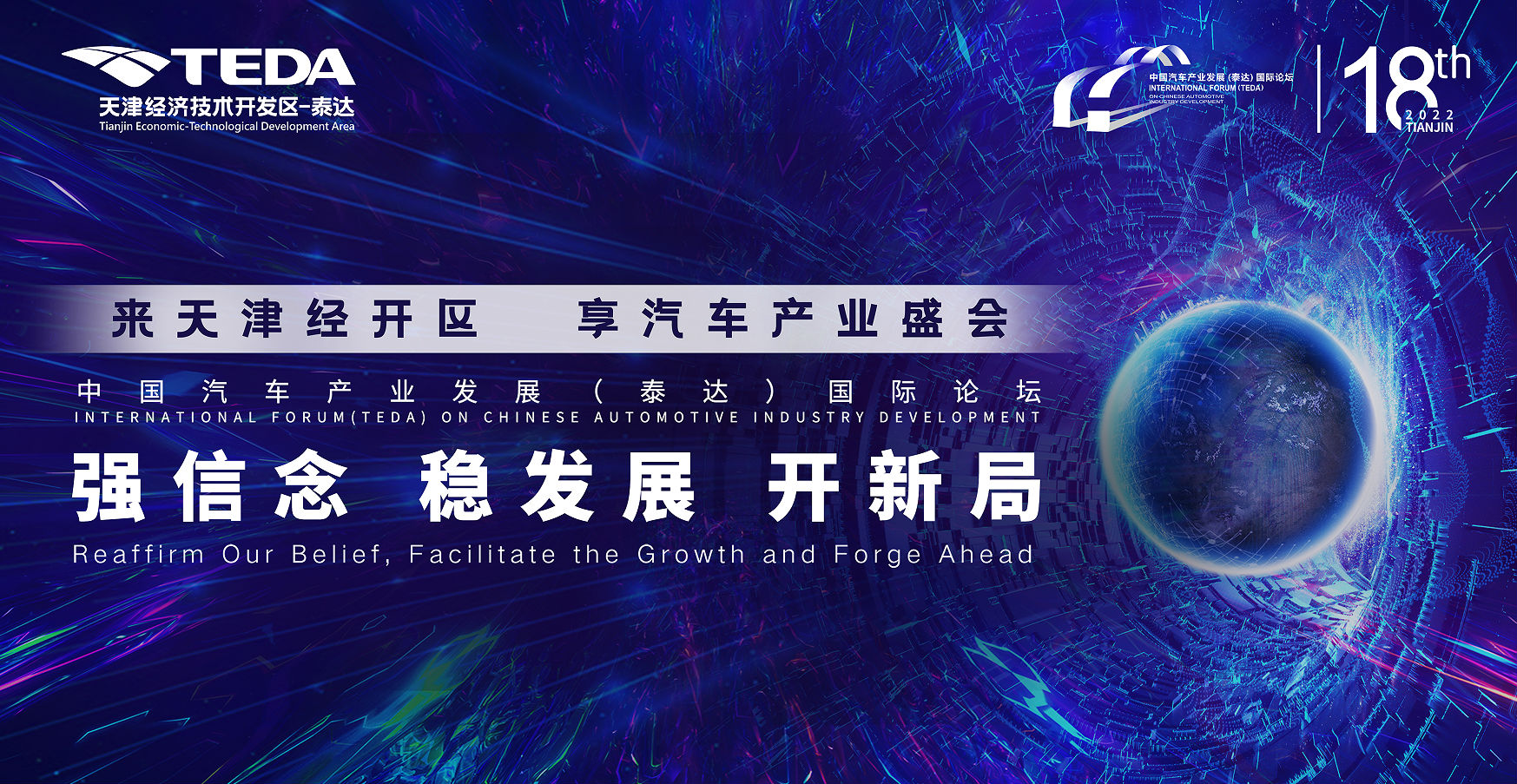 The 2022 International Forum (TEDA) on Chinese Automotive Industry Development (IFCAID) will be held between September 2nd and 4th in TEDA. Under the theme of "Reaffirm Our Belief, Facilitate Growth and Forge Ahead", the Forum will be on via both off-line fairs and on-line live streaming. For the first time in the event's history, its European sub-forum will also be streamed live. The Forum will cover a series of key factors relevant to the growth and evolution of auto industry. In-depth discussions are expected in fields like trends in policy standards, strategic layout of businesses, changes in consumption environment, optimization and upgrading of products, application of frontier technologies, etc. As always, it gathers and inspires suggestions and insights for the industry's sustainable and quality-oriented growth.
Forum: Government and Business Leaders Share Insights about Industrial Chain, Smart EV, and More
For 17 years in a row, this TEDA-based annual grand gathering of auto gurus have accumulatively invited more than 600 speakers and 11,000 participants. As a large-scale, high-end and influential event of the auto industry, the Forum provides intellectual support for industry policy making, industry trend analysis, and business planning and decision-making. Over the years, subjects touched up on the Forum are viewed as wind vanes for the industry. In 2022, the Forum will continue to feature in-depth discussions, wide-ranging topics and strong line-up of guests as always.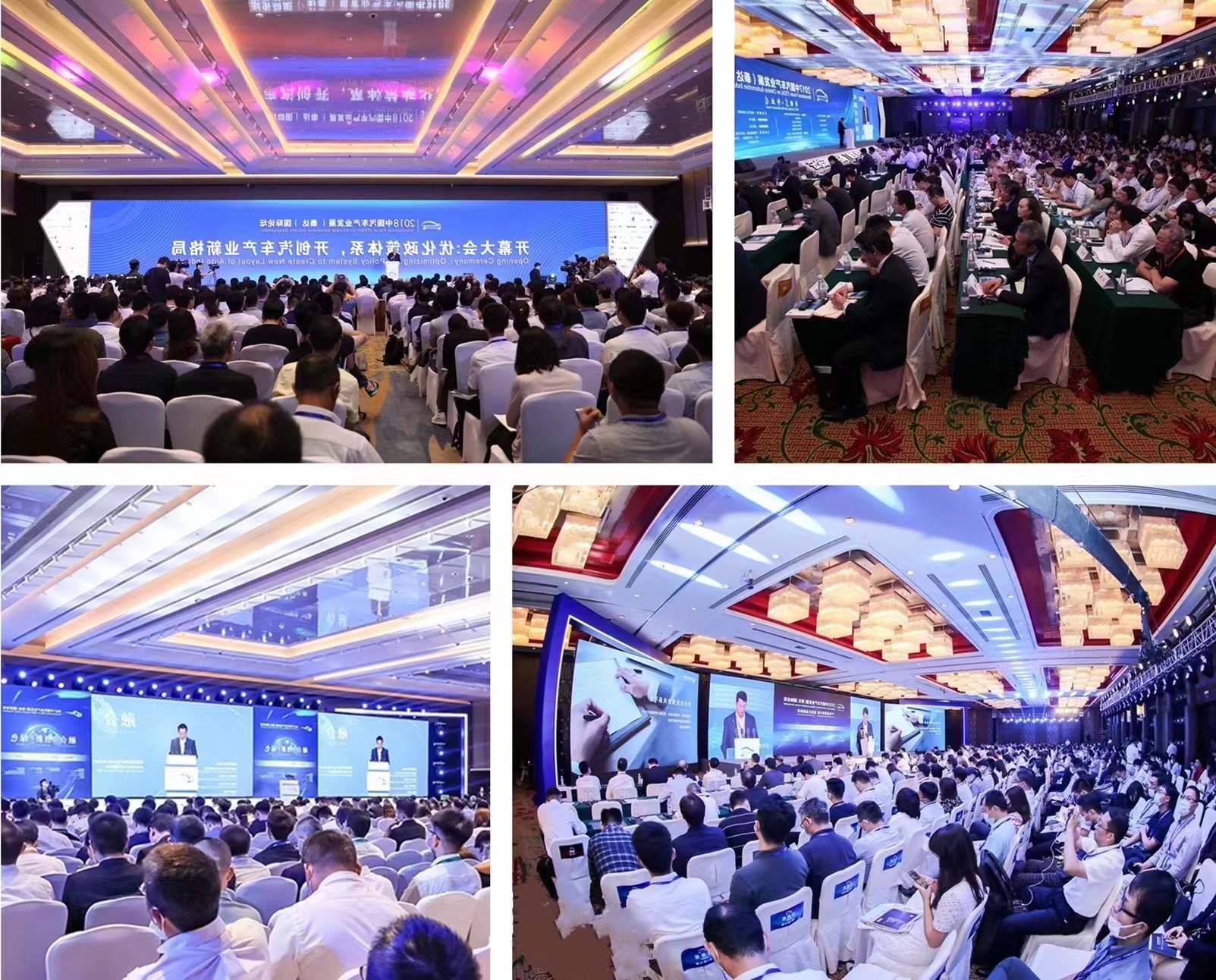 Over 10 High-end Seminars
The Forum, consisting of a grand opening ceremony and a series of summits, will present in-depth discussions on industry policies and industry growth, and share insights about future policy trends, industry development momentum and corporate growth strategy. Through the VIP International Summit, it is expected to foster multi-lateral industry summits for major auto-making countries such as China, Japan, Germany and the US. The Forum will also continue to follow up hot-spot subjects such as digitization and carbon peaking and carbon neutrality. A variety of subject-specific dialogues among guests are surely to provide valuable thoughts for the future auto ecosystem and industry decision-making.
Colorful Parallel Activities
The Forum also will present eye-catching activities such as achievements release and Vehicle and Auto Parts Matching events, bringing the latest progress for the auto industry before the audience.
TEDA: With Solid Industrial Foundation, We Make a 100-bln-scale Auto Industry Cluster Possible
TEDA, the birth place of IFCAID and the permanent venue of it since 2020, boasts superior location and strong industrial foundation. Its mother city Tianjin is situated at the heart of the Bohai Economic Rim as the maritime gateway for not only the Beijing-Tianjin-Hebei Megalopolis but also East China, North China and West China. With solid industrial groundwork, Tianjin is a major auto production base in China. TEDA, as the main carrier of Tianjin's auto industry, is a national-level auto and auto parts export base, and one of China's earliest demonstration bases for neo-industrialization. Local auto industry has maintained robust growth and become an important propeller for the region's economy. Meanwhile, TEDA's 100-billion-scale electronic & IT industry cluster also provides infinite potential for its auto industry now and in the future.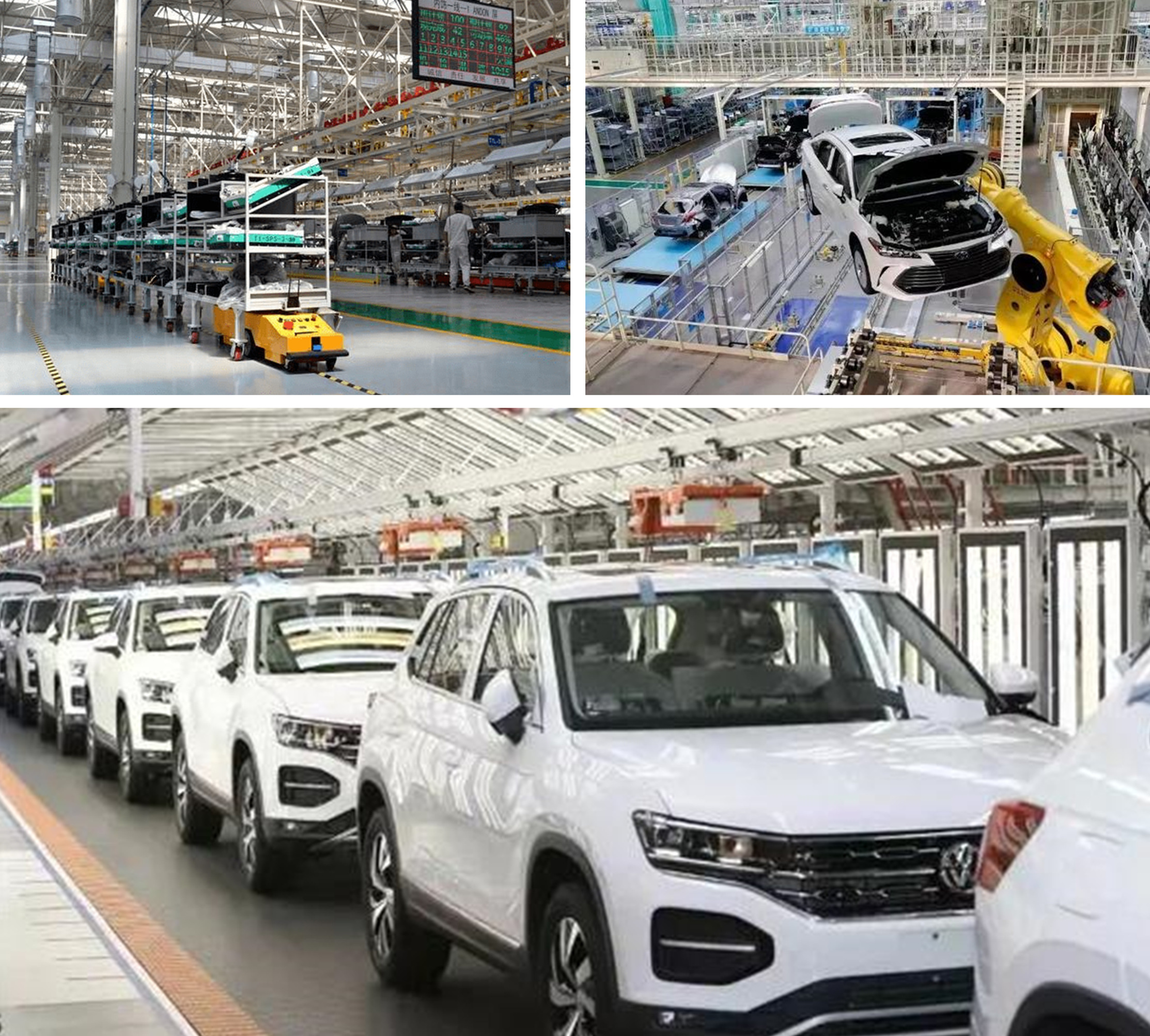 TEDA Accounts for 99.9% of Tianjin's Vehicle Output with Fully-fledged Industrial Chain
The auto industry in TEDA grew robustly.We not only gathered a galaxy of well-known joint ventures and indigenous car brands, but also formed a fully-fledged auto industry chain. So far, TEDA has been home to carmakers leading the whole chain like FAW Toyota, FAW Volkswagen and Great Wall Motors. Besides, over 200 auto parts and service suppliers complement the industrial map with key players like Samsung SDI, Volkswagen Automatic Transmission, Tianjin AW Automatic Transmission, FAW Toyota Engine, Yazaki, Hyundai Mobis, FAWAY, Great Wall Automotive Finance, etc. TEDA's vehicle output accounts for 99.9% of that of Tianjin. In 2021, 942,000 vehicles rolled off production lines from here, with a total output value of 141.55 billion yuan.
Renowned R&D Institutions at Home and Abroad Driving Robust Auto Growth
With great vitality in S&T innovation, TEDA has formed a R&D system covering the whole auto chain. We are home to six domestic R&D institutions, including R&D Center of Qingyuan Electric Vehicle, FAW Technology Center Tianjin Branch, CATARC (Tianjin) Automotive Engineering Research Institute, Heavy Equipment Technology Research Center, Tianjin Electric Vehicle and Hybrid Vehicle Research Center and Tianjin Rapid Prototyping Technology Engineering Center, as well as six foreign-funded independent R&D institutions, such as Stanley Electric, Denso Ten R&D, Panasonic Automotive Electronics, Kumho Tire, AVL List Technical Center and FAW Toyota R&D Center. These institutions inject new impetus into the auto industry.
In the future, TEDA will keep up with the needs of industrial development, with a focus on the chain of new energy vehicles and core components.We will improve the auto eco system, and make ourselves a world-class auto city.

Agenda of 2022 International Forum (TEDA) on China Automotive Industry Development