The 2022 TEDA Auto Forum——Government and Business Leaders Sharing Insights over the Development of China's Auto Industry
The 2022 TEDA Auto Forum, also known as the IFCAID (International Forum on Chinese Automotive Industry Development), has come to a successful conclusion. Empowered by digitalization and electrification, the energy powering, manufacturing and usage of automobiles have been comprehensively reshaped, and new industrial competition is taking shape faster than ever. When faced with unprecedented market transformation and challenges, what should we do to improve the safety and stability of auto industry? How can we embrace the future with a new pattern featuring green, intelligent, safe and stable growth? Let's listen to the VIP guest from this year's Forum.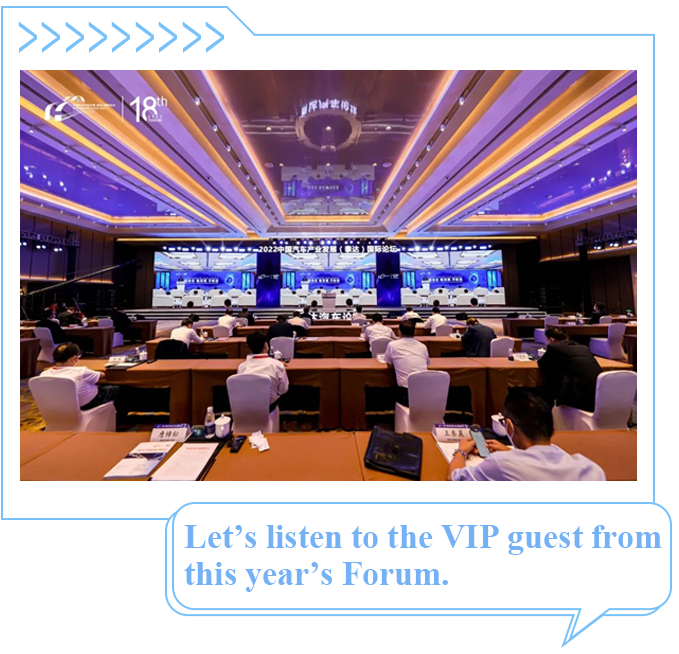 We should step up our efforts in developing new energy vehicles, shape an intelligent network based on big data and cloud computing, and work on self-driving technologies as well as innovative consumption model of shared cars. We should make our due contribution to the transformation and upgrading of auto industry, and continuously improve our core competitiveness.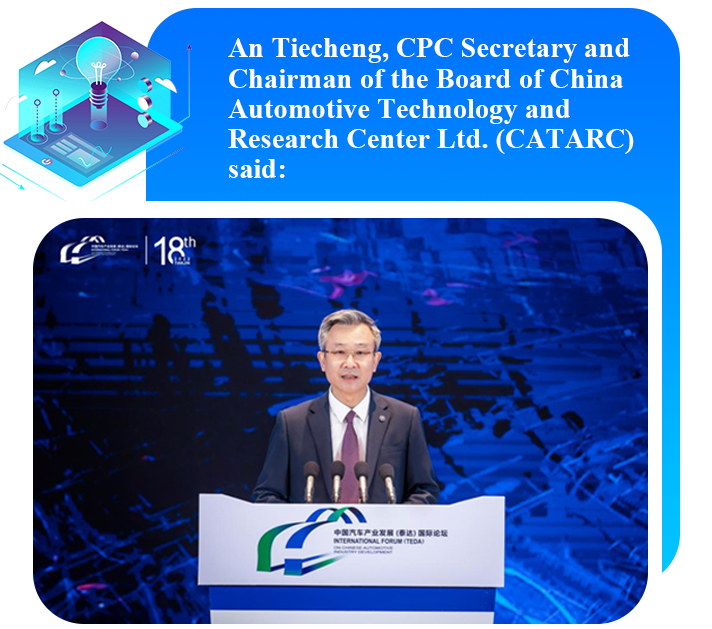 The auto industry should not only focus on the status quo. We should proactively respond to emerging challenges, improve industry safety and stability. More importantly, we should explore future possibilities and foster a new pattern of green, intelligent, safe and stable growth.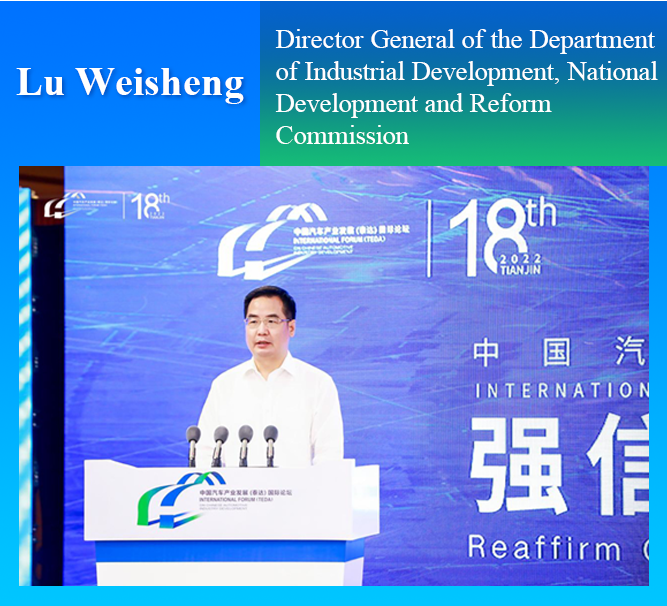 New energy vehicles will be the priority of the transformation and upgrading of China's automotive industry. We will continue to introduce new energy vehicle development planning, optimize systematic support in fields like science and technology, industry, taxation etc., and divert more high-quality resources to provide sustained support to the new energy vehicles industry.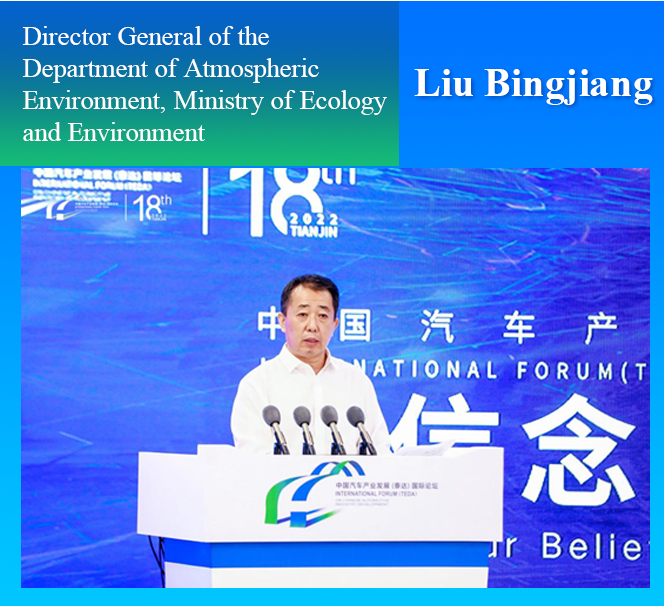 We should step up infrastructure construction for high-power charging, hydrogen production, hydrogen transportation and hydrogen refueling to provide a good groundwork for the use of new energy and clean energy vehicles.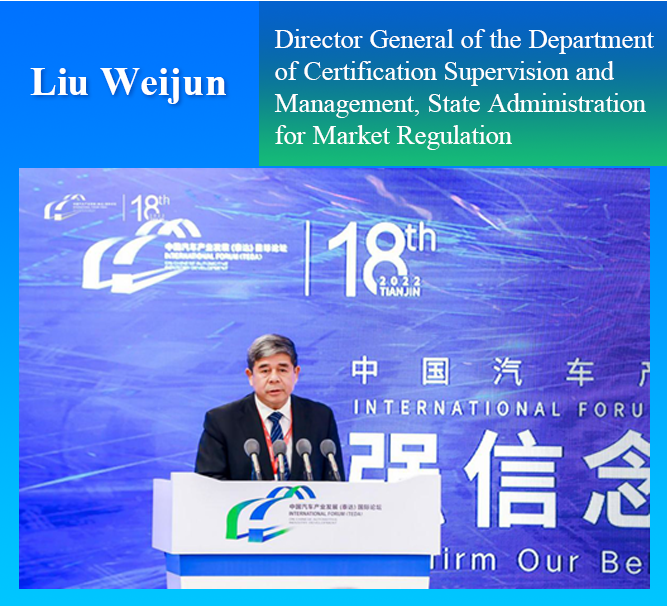 As for new technologies and products such as new energy intelligent connected vehicles, assisted driving, etc., we should bravely promote regulatory sandbox trials and set up experts committees to come up with supporting technological guidelines and other needed documents so as to facilitate the high-quality development of the automotive industry.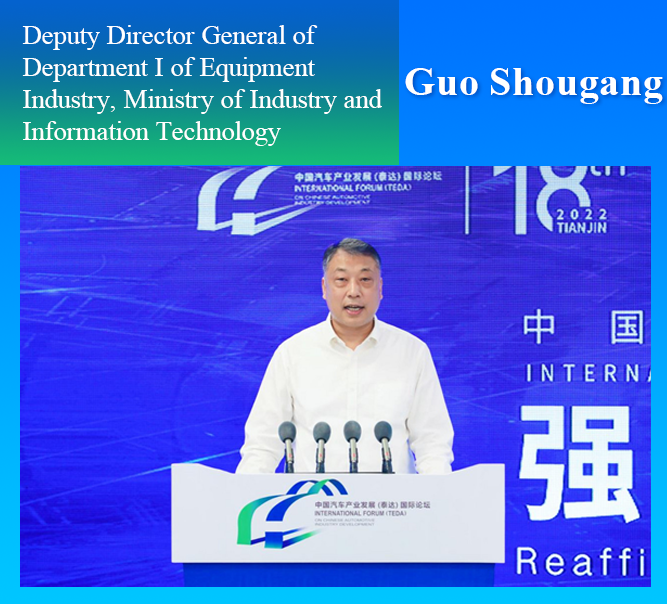 We should stress strict production access management, curb blind investment and duplicate construction, accelerate domestic resource development, combat speculation and other unfair competition, and bring the prices of key raw materials back to a rational status.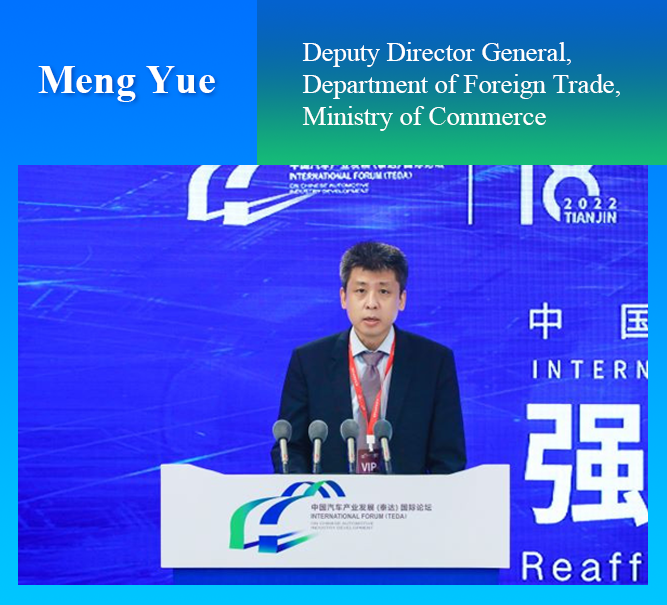 We should make full use of China's automotive manufacturing technology and industrial supporting advantages to accelerate the transformation and upgrading of foreign trade in automobiles. With a stronger concentration of industrial and trade factors, we can ensure the smooth operation of industrial and supply chain.