New Cultural, Commercial and Tourism Highlights Empowering TEDA's High-quality Growth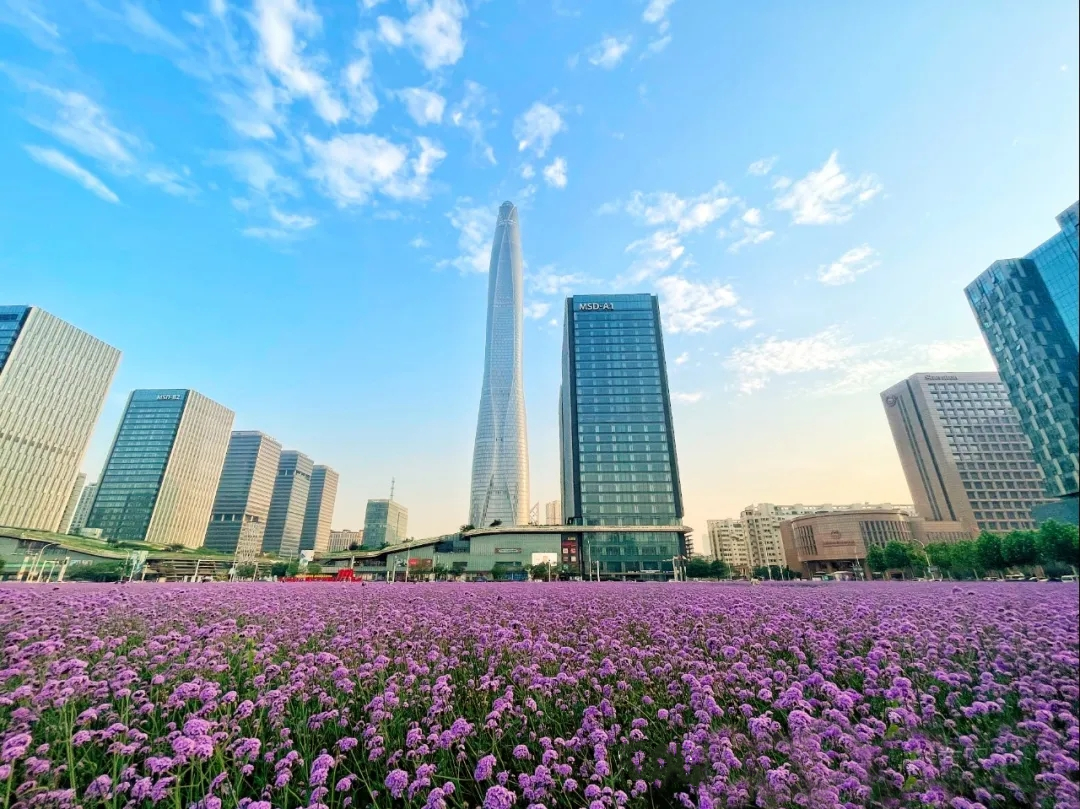 Haihe River Yu-Xiang (Yujiapu Financial District and Xiangluowan Business District) Scenic Area, Chaoyin Temple, Ziyun Park, among other local tourist attractions, are becoming more tourist-friendly day by day. The Binhai Cultural Center has been chosen as one of China's night cultural and tourist spots. TEDA has been recognized as Tianjin's demonstration zone for all-for-one tourism. TEDA Mall reopens, adding luster to the region's skyline. Flourishing cultural, commercial and tourist industry in TEDA are making the city fancier and cozier for residents, and more quality-oriented both economically and socially.

TEDA, a highly inclusive and globalized modern metropolis, boasts not only robust industries but also bustling commerce. Aeon Mall, K11 Select, Isetan, TEDA Lifestyle Center, Binhai Wanda Plaza, Powerlong Plaza, Jinyuanbao Binhai International Shopping Center, together with many other nationally-renowned malls throughout the region offer sufficient and diversified options to local shoppers and consumers. Around each of these malls are parks, green spaces, star-rated hotels and restaurants. Together, they make up the glamorous and distinctive business ecosystem of TEDA.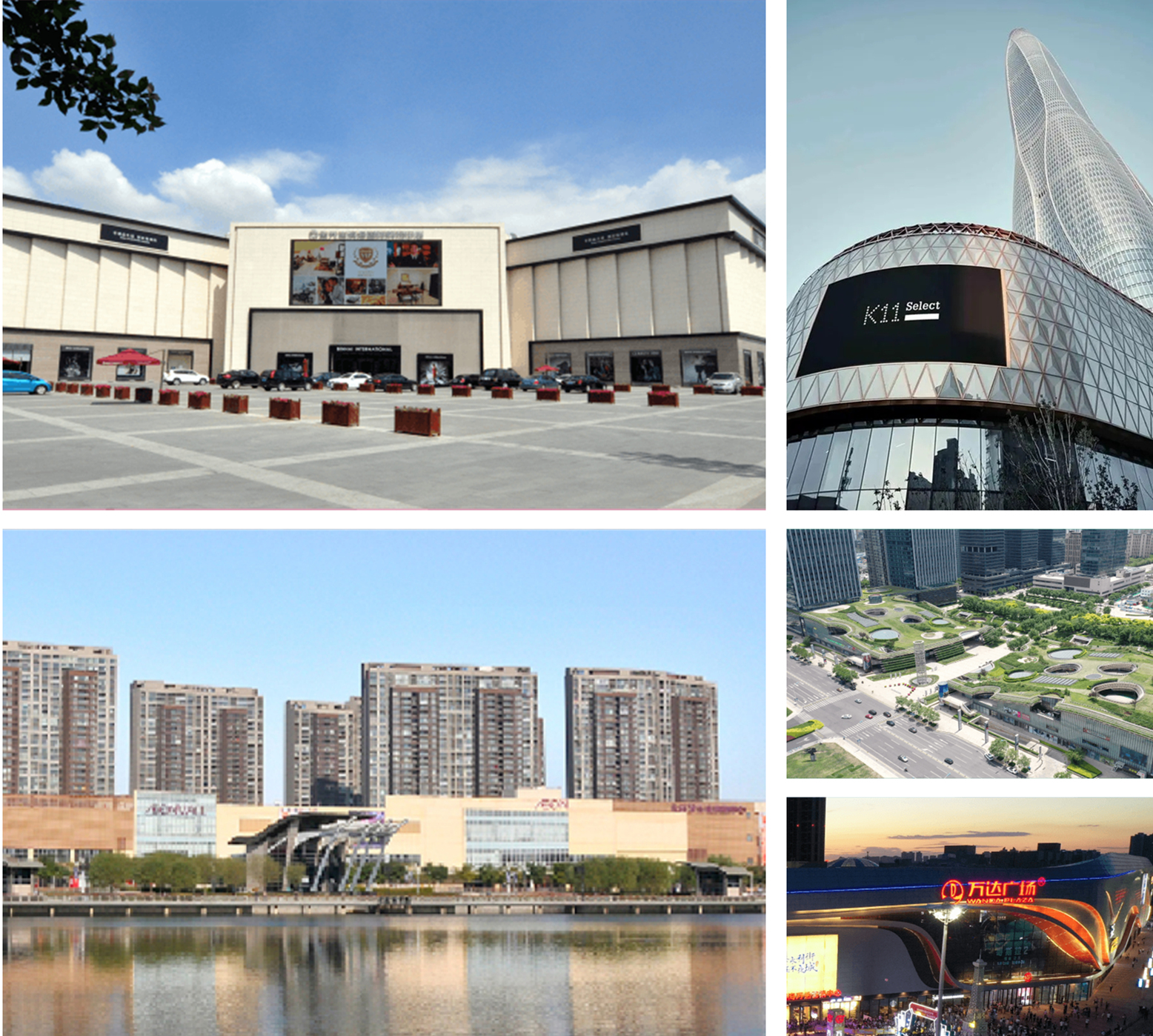 During the past two years, thanks to the settle-down of Tianjin's first Huawei Authorized Experience Store PLUS, Binhai's first DJI Experience Store, and other first-of-the-brand stores in the region, TEDA's commerce are moving up the value chain. These new businesses are not only bringing fresh shopping experience to local citizens but also injecting sustaining vitality to this ever-changing city.

Bustling commerce make TEDA people's life convenient, while colorful cultural events bring about spiritual enjoyment. Perfectly combining latest technologies with culture and art, the Binhai Cultural Center is an architectural masterpiece, a landmark of Tianjin, and a flagship of culture. Inside it, the Binhai Library, Binhai Art Museum, Binhai Performing Art Center, and Binhai Science and Technology Museum present a variety of exhibitions, performances, and themed activities every month. Since 2021, this beloved cultural venue launched its featured summer night brand-name program, the Binhai Art Fun Park, as a combination of outdoor camping, starlight barbecue, street art, fashion snapshot spots, as well as cultural and recreational activities, etc. The Park has grown into an eye-catching culture and tourism-themed night marketplace of distinctive Binhai features, as an ideal destination for micro-vacation makers.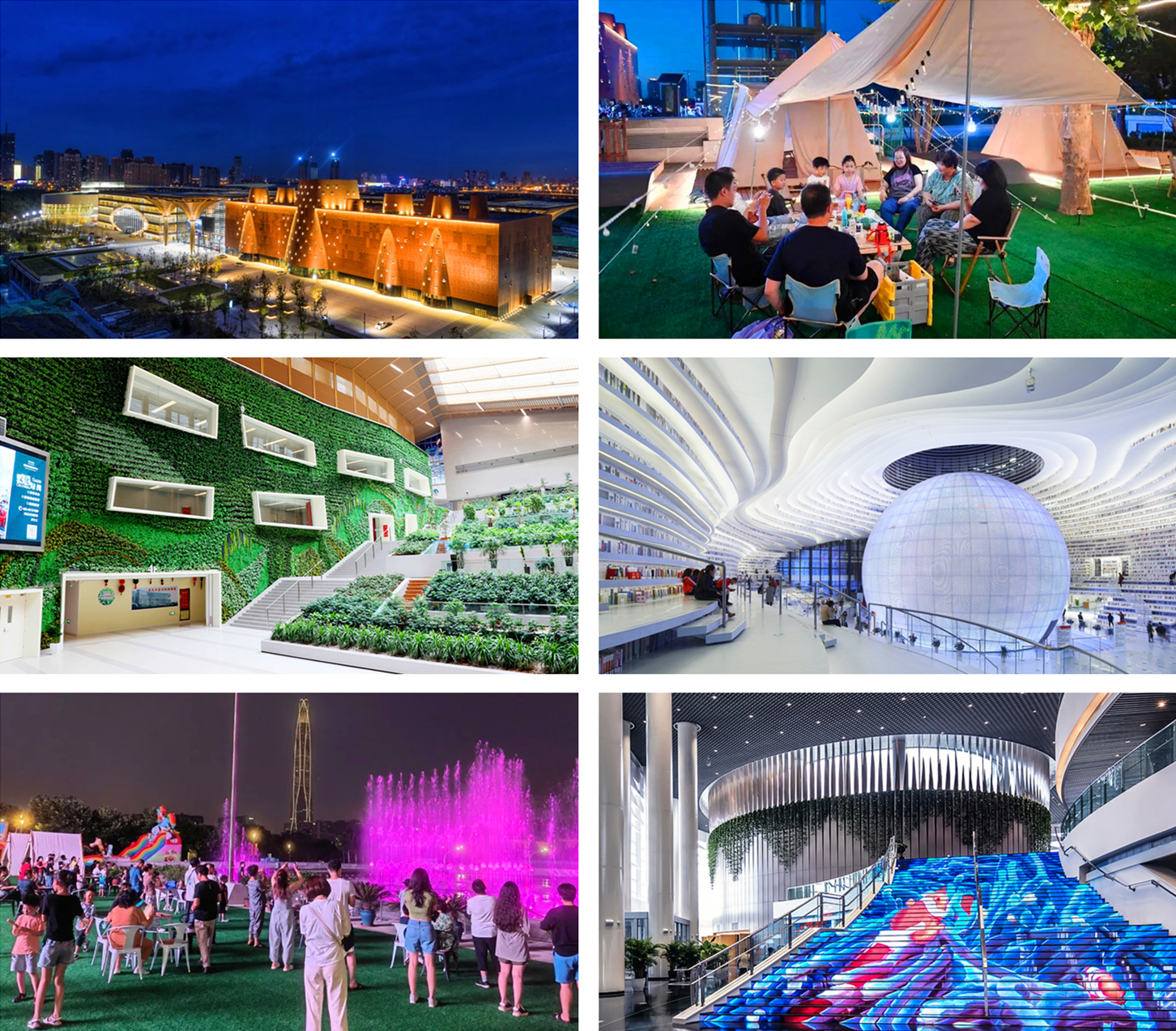 Just three kilometers away at K11 Select, an art exhibition entitled "Word's Gravity: Visible Dreams" by artist Edgar Plans is being presented in the form of an artist cafe with a dream library. Almost simultaneously, an exhibition of the works by illustrator KIKO "Master of Comic, Fun Masterpiece Project" is also under way. Through art shows, retail shops, brands combination, products and good stories, K11 Select takes TEDA people on a unique and creative journey.

Standing on the east bank of the Haihe River, the Tianjin Juilliard School, the first overseas branch of the Juilliard School, fascinated audience with impressive symphony performances indoor, outdoor and online. The school will kick off new music season this month with two chamber music concerts.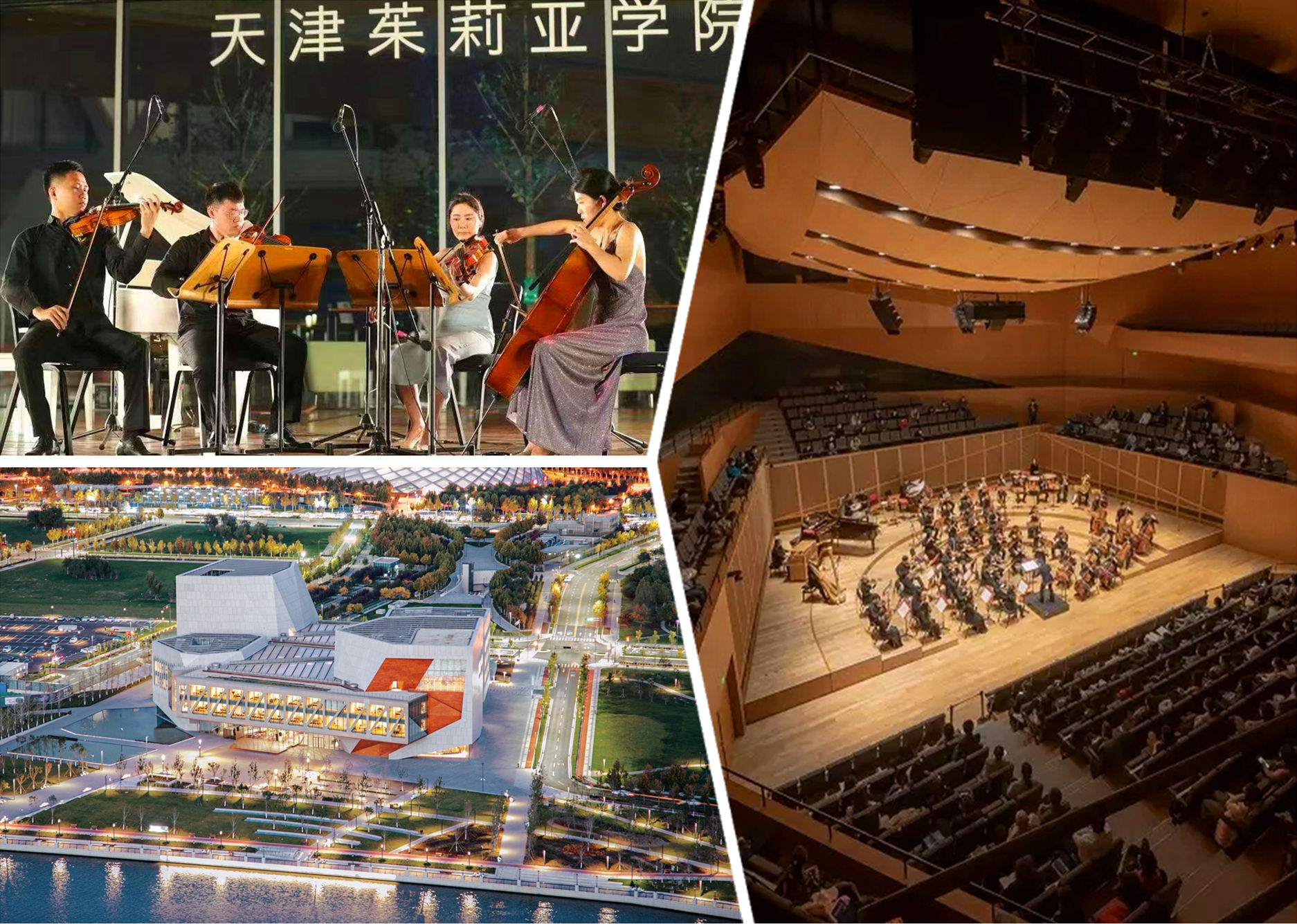 With a good research on the local history, environmental and industrial resources, TEDA created a number of iconic tour routes where you can have leisure time at parks, taste the flavor of the coastal Tianjin and have fun at the industrial tourism hotspots.
Park Tourism
TEDA is home to many parks like Taifeng Park, TEDA Botanic Garden, Binhe (Riverside) Park, Caidai (Ribbon) Park, Ziyun Park and TEDA City Plaza for people to get fresh air. An epitome of the continuous environmental improvement in TEDA, these parks are great spots for people to do morning workouts, stroll after meals, and have picnics and camping at weekends and holidays. This year, Binhai Yiqu Park (Art Fun Park) at the Binhai Cultural Center and Binhe Park on the east bank of Haihe River emerged as new favorite campgrounds. With tents of different sizes and shapes prepared, you can spend some quality time of outdoor camping without bringing your own tent.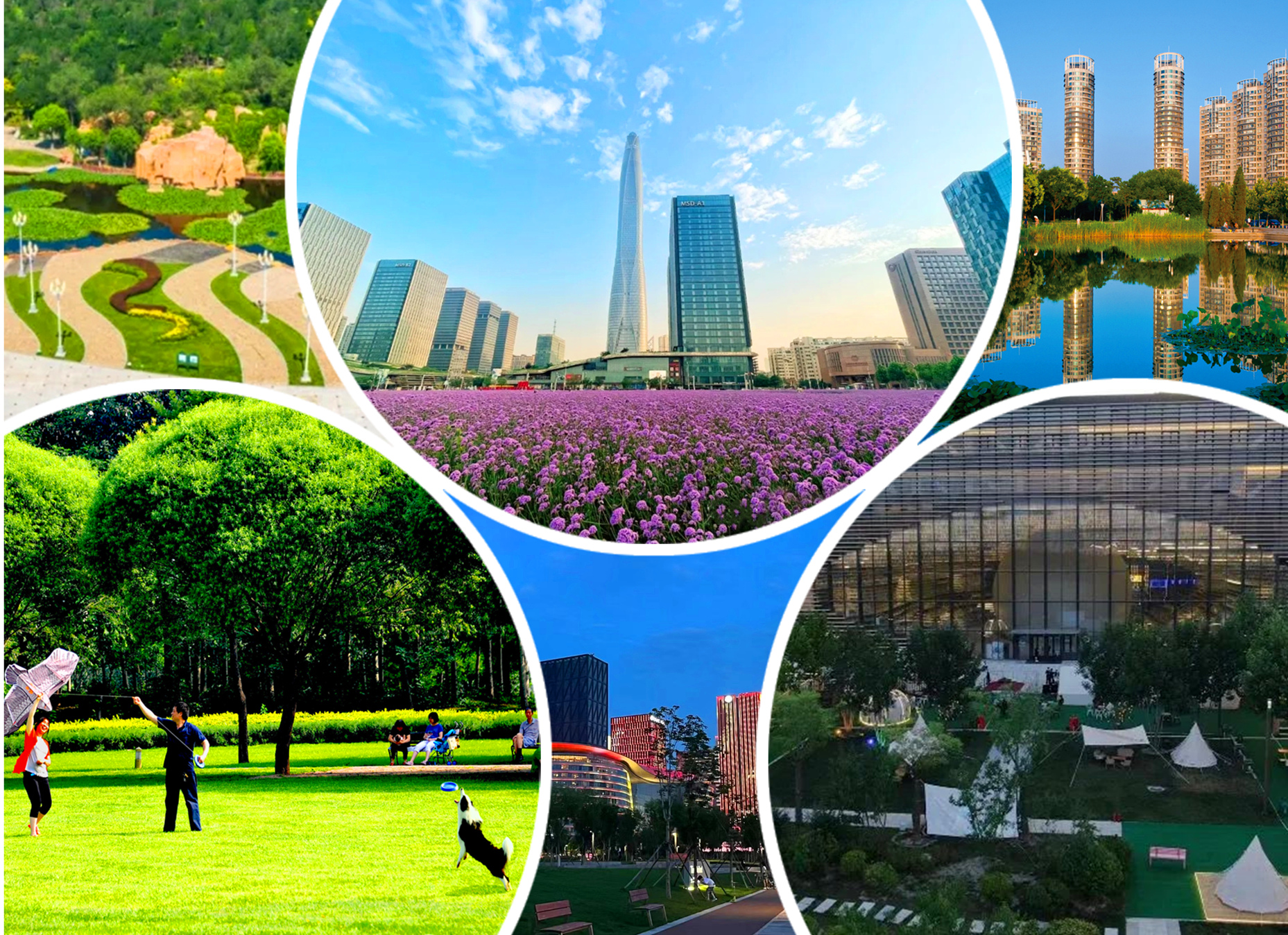 Taste the Flavors of Tianjin and Sea at Cultural Attractions
Historical and cultural tourist attractions are interspersed among the high-rising buildings along both banks of the Haihe River, including the only polar museum in North China, Tianjin Haichang Polar Ocean Park, Tianjin Juilliard School, Tanggu South Railway Station, Chaoyin Temple, Beiyang Fleet Dagu Shipyard and Dagukou Fort Relics Museum, outlining the rapid changes of this neo-industrial city.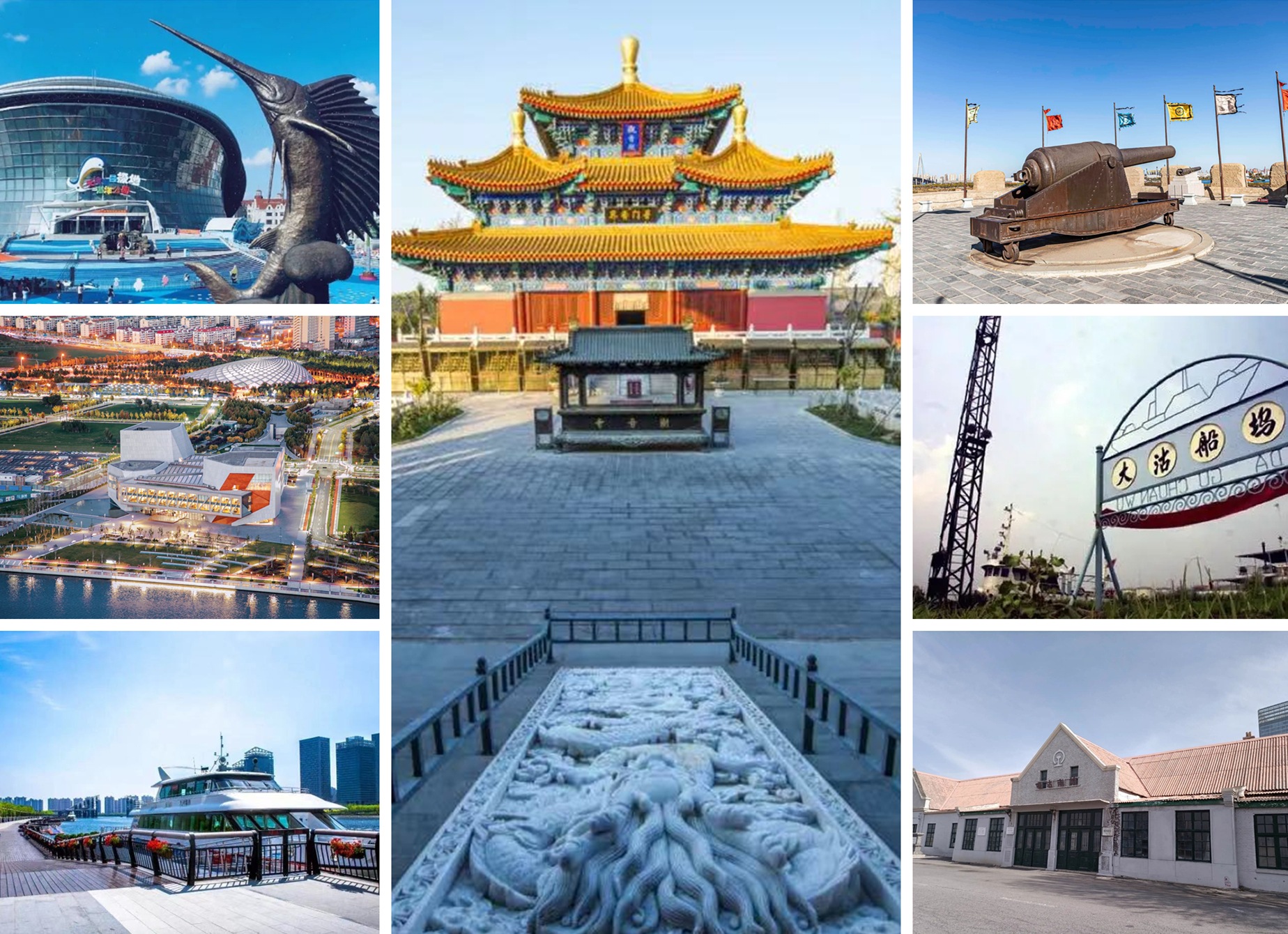 Unique Industrial Tours
With its strong industrial strength and competitive industrial clusters, TEDA has become a destination for unique industrial sightseeing. This is the place to experience the high-end intelligence of Otis elevators, to get an in-depth understanding of the profound TCM culture in the Modern TCM Industrial Park of Zhongxin Pharmaceuticals, and to visit the production lines and taste various kinds of food products in Master Kong Dream Land. At present, there are three industrial tour sites in the automobile and machinery manufacturing sector, one in the electronics & IT sector, six in the pharmaceutical and health sector and five in the food and beverage sector in TEDA. The industrial tour projects have taken shape, not only as a showcase for the rapid development of TEDA's industries, but a booster for companies to build their brands as well.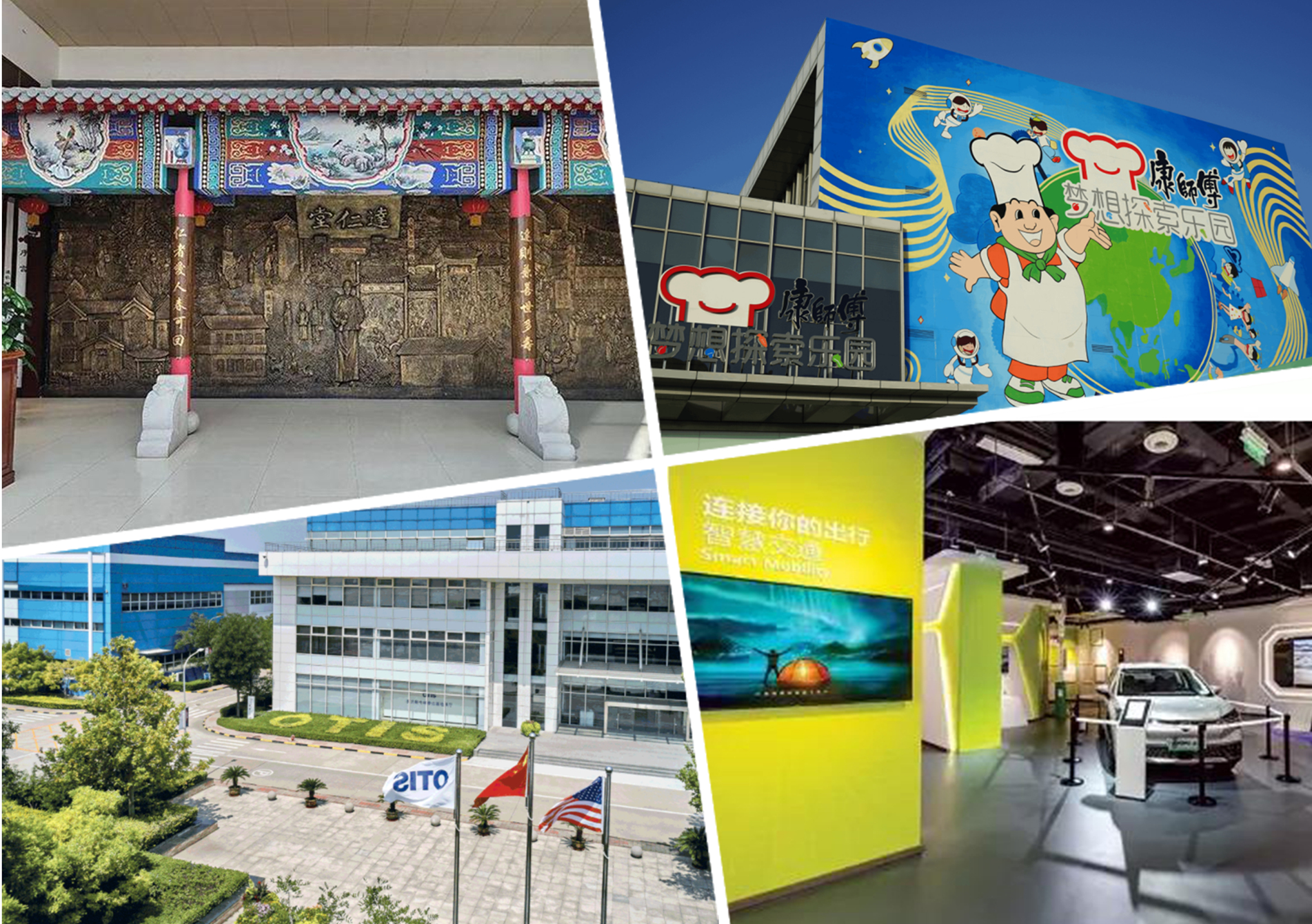 New cultural businesses, scenic spots and industrial tour sites keep springing up with ever-better eco-environment, cuisine and shopping experience. TEDA is now witnessing a collaborative growth in cultural, commercial and tourism sectors, which will become a long-lasting strength to build TEDA into a happier, eco-friendlier and more livable modern cosmopolis.