Tianjin Hosts the 7th World Intelligence Congress: TEDA Shines in Regional Intelligent Development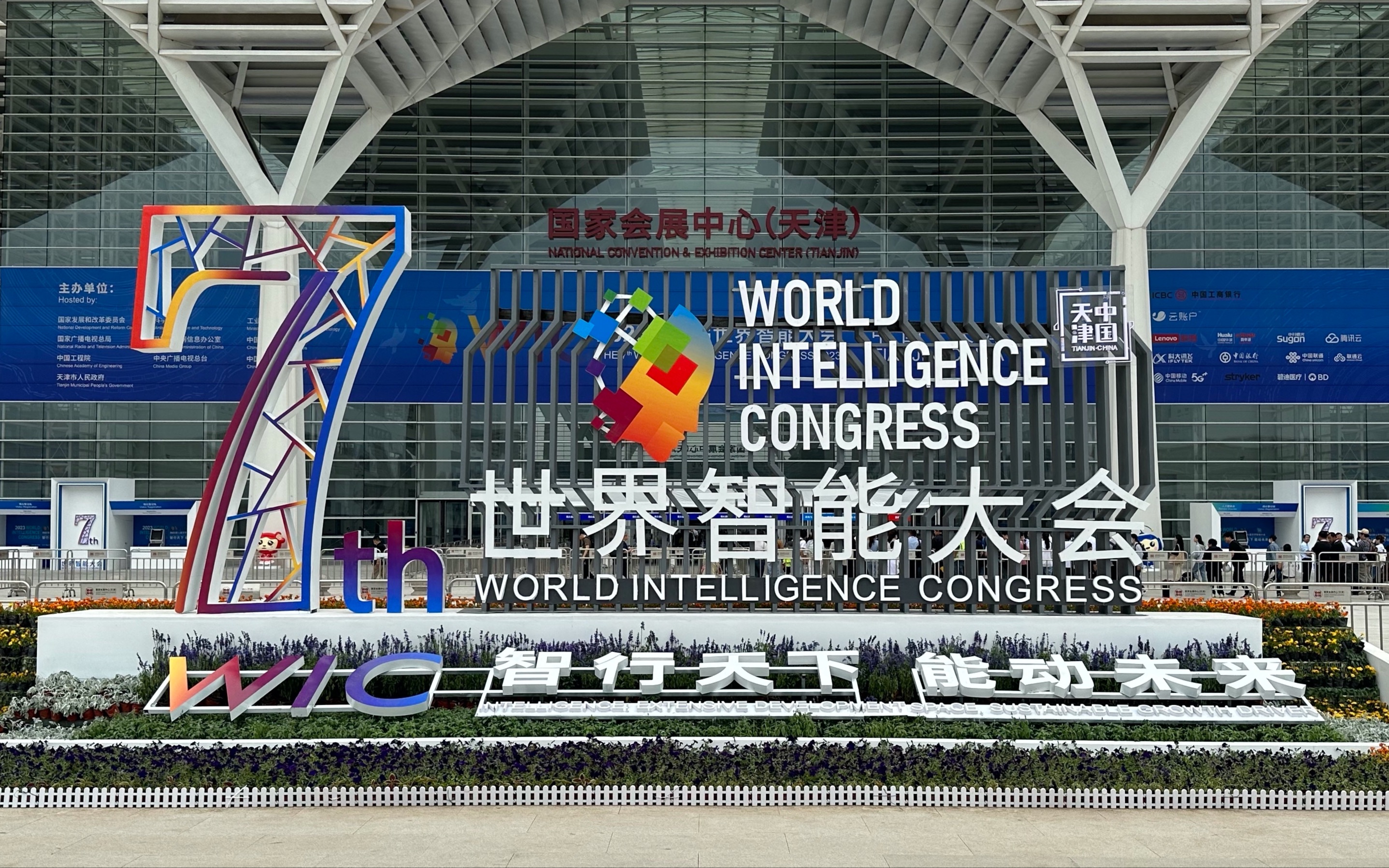 The 7th World Intelligence Congress was successfully held in Tianjin from May 18th to May 21st. With the theme "Intelligence: Extensive Development Space and Sustainable Growth Driver", the event focused on new trends, technologies, and formats in the development of artificial intelligence, creating a brand-new showcase for a Smart Tianjin and Digital China. During the event, Tianjin Economic-Technological Development Area (TEDA) launched four major sub-forums and inked contracts for multiple projects. Companies within the area showcased their outstanding achievements and unveiled numerous latest products in the field of intelligent technology at the exhibition.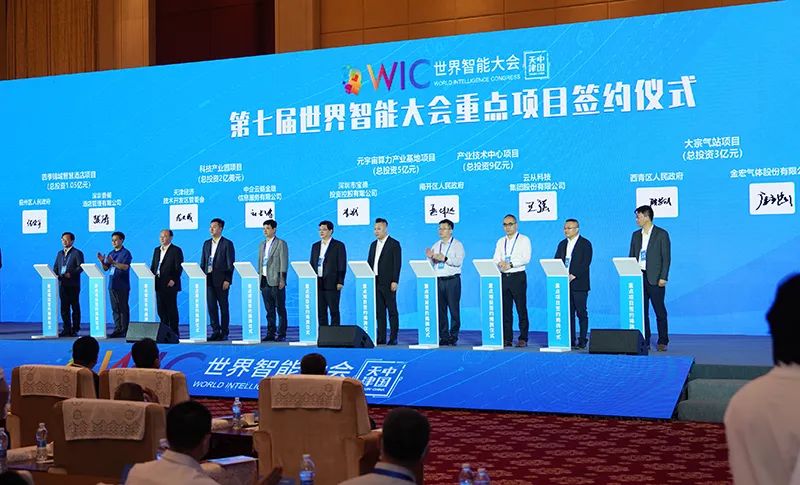 At the signing ceremony of key projects during the 7th World Intelligence Congress, a total of 5 key projects were inked to be established in TEDA, with a total investment of approximately 7.7 billion yuan. These projects cover regional key industries such as next-gen information technology, automotive, and commercial factoring.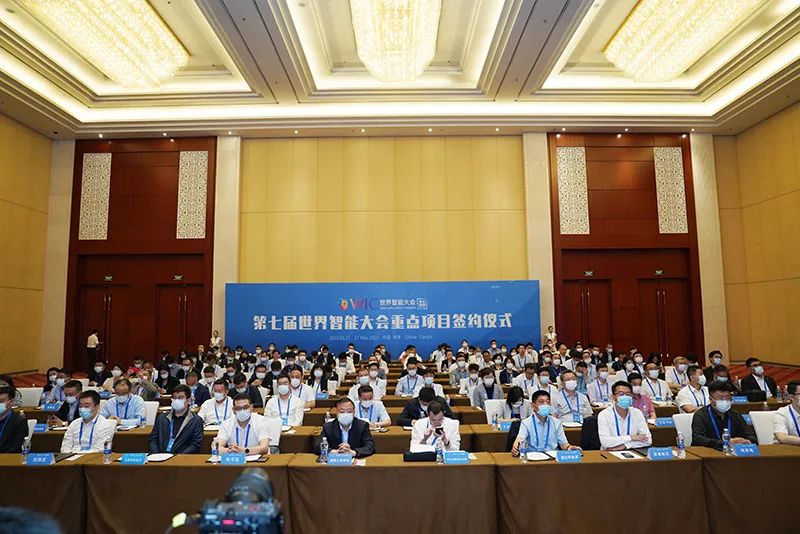 CSCC will cooperate with TEDA to jointly build a Financial Technology Industrial Park. The industrial park integrates functions such as scientific research and development, technological production, innovation and entrepreneurship, demonstration of achievements, promotion of commercialization, and training of scientific and technological talents. It will empower the development of regional intelligent technology industries. In addition, the TEDA Digital Economy Project, CITIC Financial Leasing SPV Project, Baidu AI Cloud and Tianjin Cooperative Urban Data Super Intelligence Center Industrial Base Project, and Tianhesheng Isotope Research and Development Center and Production Base Project have also completed the signing on-site. These projects will comprehensively promote the development of intelligent manufacturing, digital economy, and other industries in TEDA.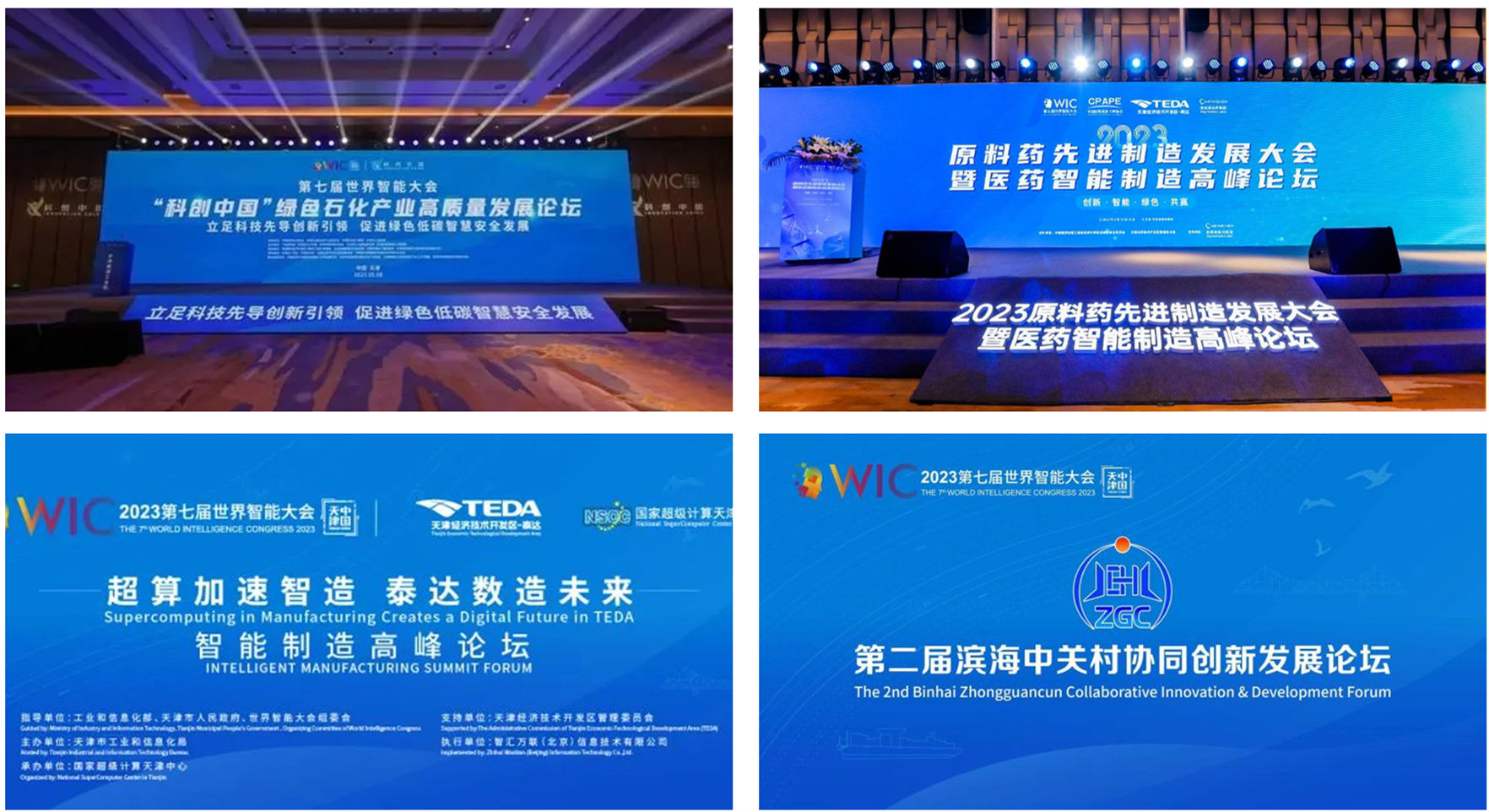 At this year's World Intelligence Congress, TEDA has meticulously planned four sub-forums: the "Innovation China" Green Petrochemical Industry High-Quality Development Forum, the Advanced Manufacturing Development Conference and Pharmaceutical Intelligent Manufacturing Summit of BPCs (bulk pharmaceutical chemicals), the Intelligent Manufacturing Summit, and the 2nd Binhai-Zhongguancun Collaborative Innovation Development Forum. These sub-forums bring together government officials, academic experts, and representatives from leading companies in the fields of green petrochemicals, biomedicine, intelligent manufacturing, and technological innovation to engage in in-depth discussions. During the event, TEDA announced a series of industrial policies, providing substantial support for industrial development.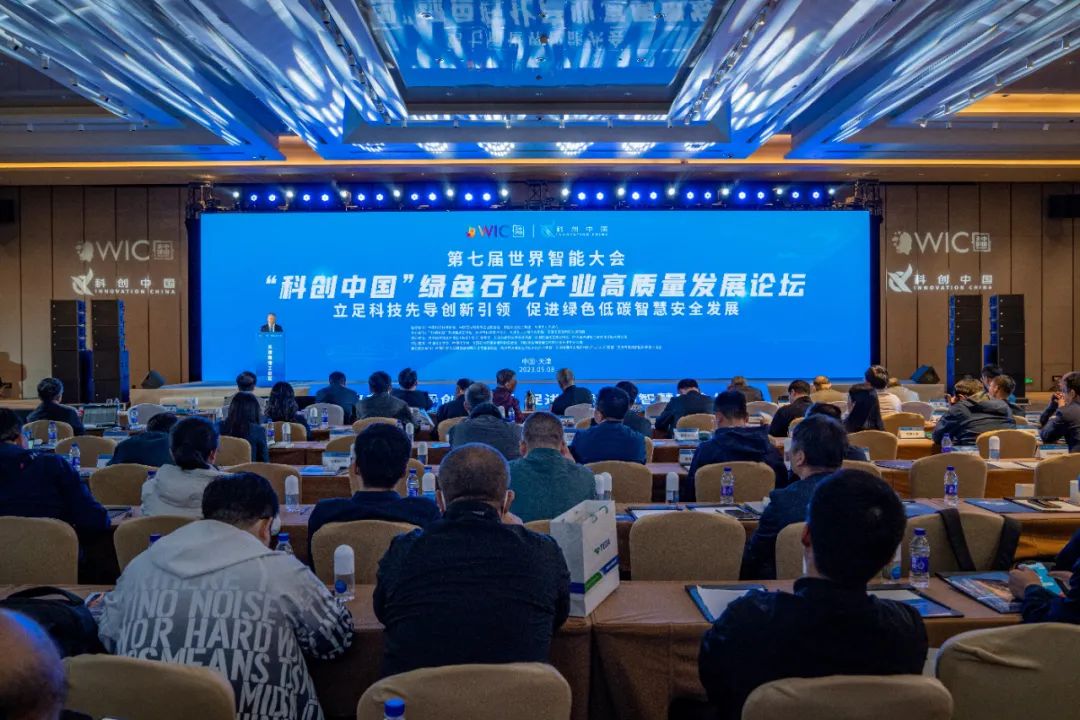 TEDA's Nangang Industrial Zone serves as an important hub for the petrochemical industry in Tianjin. During the Green Petrochemical Industry High-Quality Development Forum, the TEDA made a significant announcement by introducing a high-quality development plan to support the chemical new materials industry. This includes the establishment of a 3 billion yuan Chemical New Materials Industry Fund to encourage local companies to enhance their independent innovation capabilities.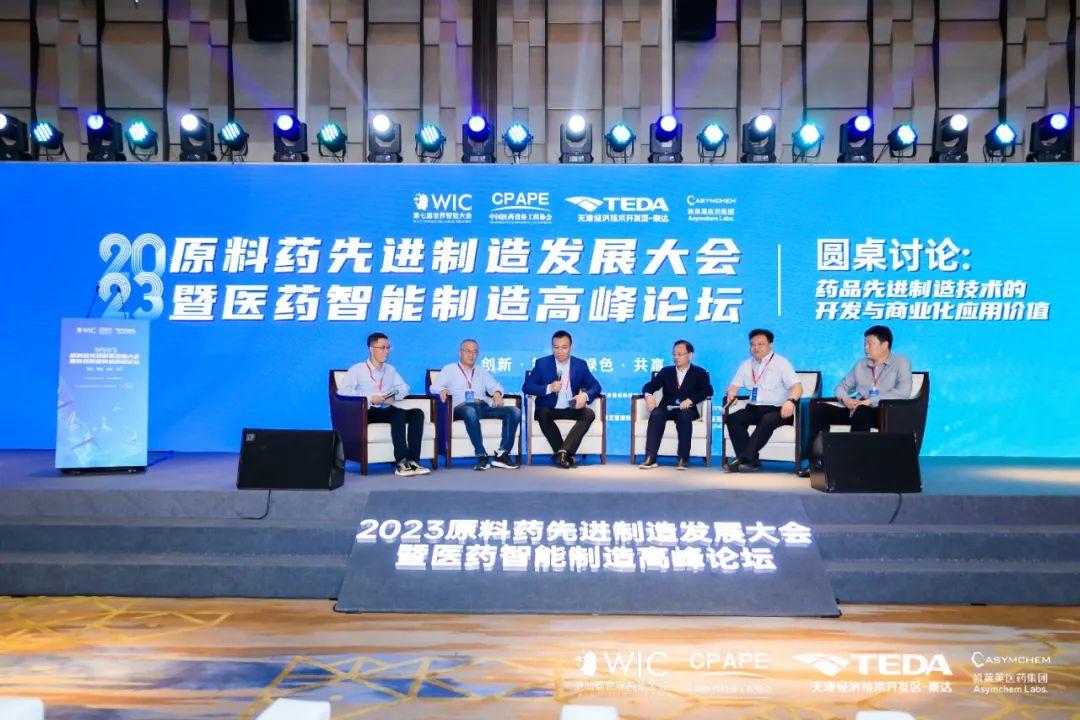 At the Pharmaceutical Intelligent Manufacturing Summit, TEDA announced industrial policies for the high-quality development of the biopharmaceutical sector. According to these policies, TEDA will strive to become the most significant and world-class hub for nucleic acid industry in China. It will establish specialized parks covering the entire value chain of nucleic acid drugs, vaccines, pharmaceutical equipment, and other related industries. Qualified enterprises will be eligible for funding rewards of up to 25 million yuan.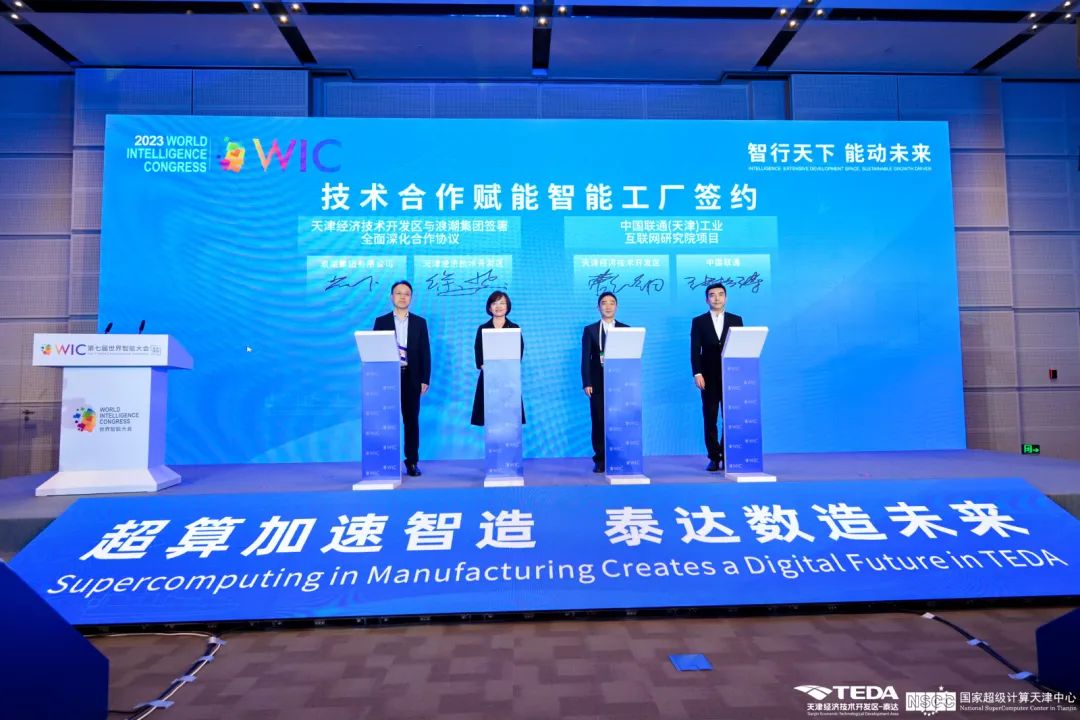 The Intelligent Manufacturing Summit brought a series of pleasant surprises. TEDA released the "TEDA Digital Economy Industry Support Policy" and jointly launched the "Digital Economy Innovation and Development Initiative" with key players in the local digital economy, leading companies, and research institutions. They are committed to creating a new momentum for digital industry development. Furthermore, the summit introduced the "Group Standards for Intelligent Sensor" and signed numerous strategic cooperation agreements on new technologies, products, and projects. Among them, TEDA signed a comprehensive and deepened cooperation agreement with Inspur Group and a cooperation agreement on the "Industrial Internet Research Institute Project" with China Unicom.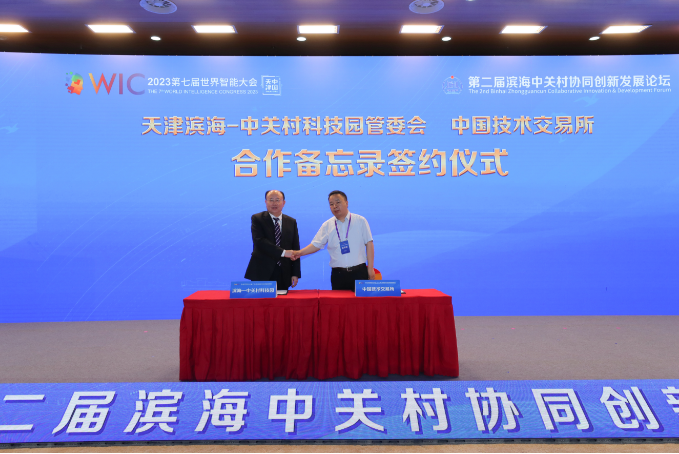 During the 2nd Binhai-Zhongguancun Collaborative Innovation Development Forum, while showcasing the achievements of collaborative innovation in the area, multiple newly developed technological innovation products were released. At the forum, TEDA signed a cooperation memorandum with the China Technology Exchange.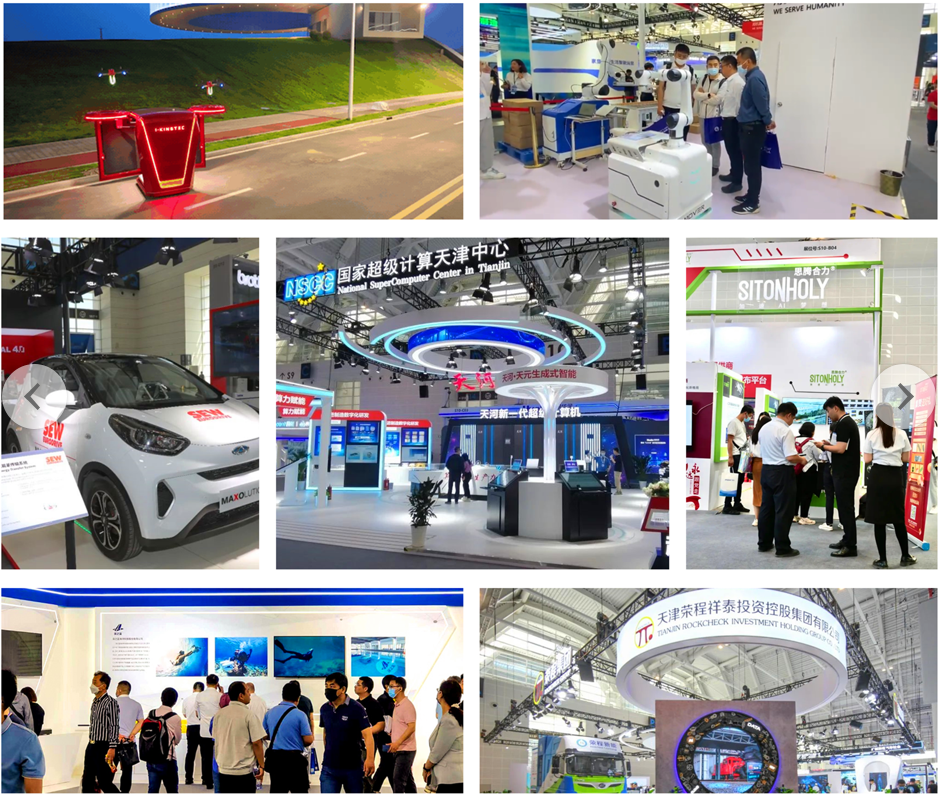 The Smart Technology Exhibition made its debut at the National Convention Center in Tianjin, covering an exhibition area of 120,000 square meters. A total of 492 companies from around the world participated, including Fortune 500 companies, central state-owned enterprises, representatives from the smart technology industry, research institutions, and universities. The exhibition focused on showcasing leading companies and cutting-edge technological achievements in the global smart technology field.
When entering the Smart Technology Exhibition, visitors were pleasantly surprised to find numerous companies from TEDA. They presented the latest cutting-edge technological products, vividly demonstrating the widespread application of artificial intelligence in production and daily life, attracting people's attention. These technological achievements not only reflect the rapid development of smart technology in TEDA but also serve as an important engine driving high-quality regional economic development.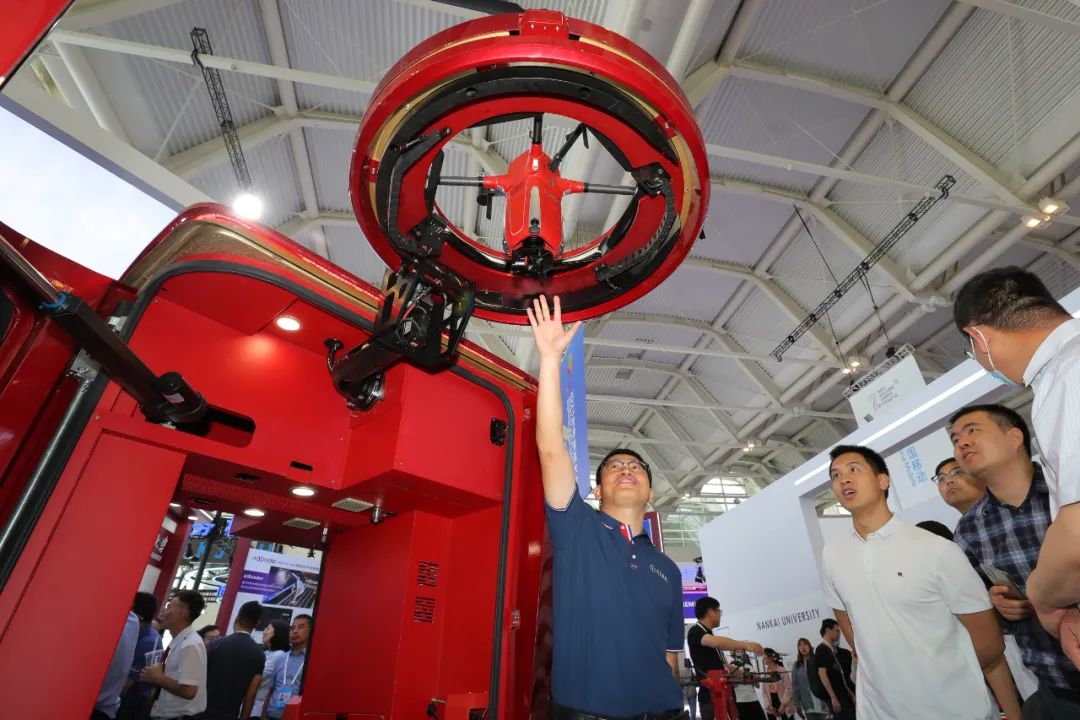 The i-KINGTEC unveiled its ShengMax Drone & War Robe Automated Airport, the world's first ShengMax War Robe fully autonomous inspection system with a super-long endurance dual-drone configuration. The drone has a flight endurance of 68 minutes and can cover an inspection radius of 8 kilometers centered around the War Robe Automated Airport. In the dual-drone cooperative operation mode of the War Robe Automated Airport, it supports parallel and relay operations.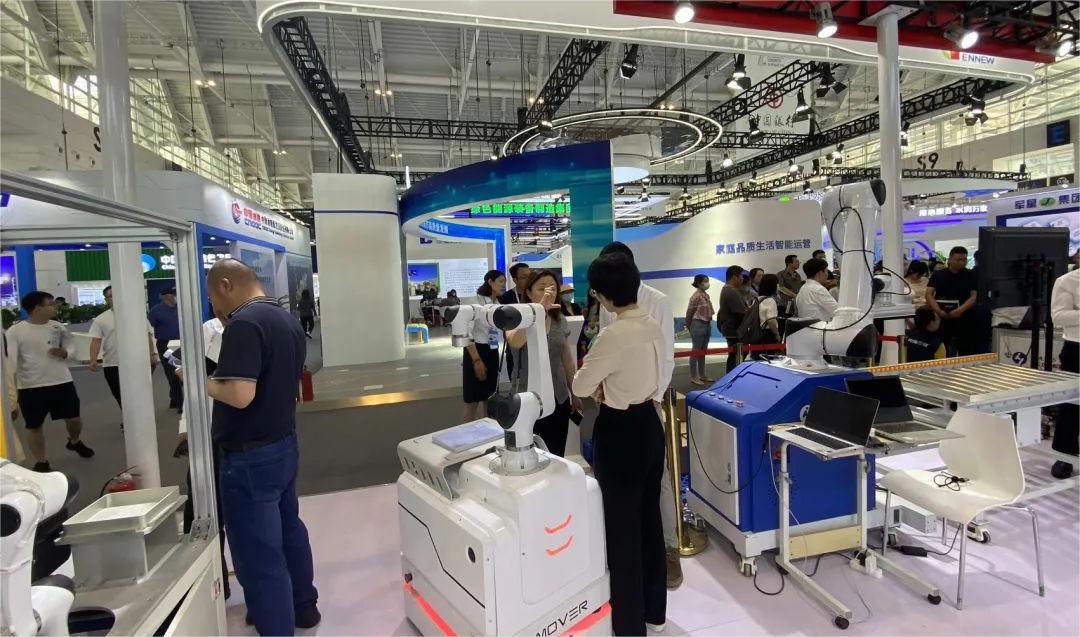 The collaborative robot MOVER E, developed in partnership between Allians Smart Manufacturing and Hans Robot, was also officially unveiled. The robot consists of the MOVER autonomous mobile robot and the Hans collaborative robotic arm. It features a dual-battery system, adopts laser SLAM navigation technology, and achieves 360-degree radar obstacle avoidance. MOVER E can be easily configured for various complex scenarios through simple operations.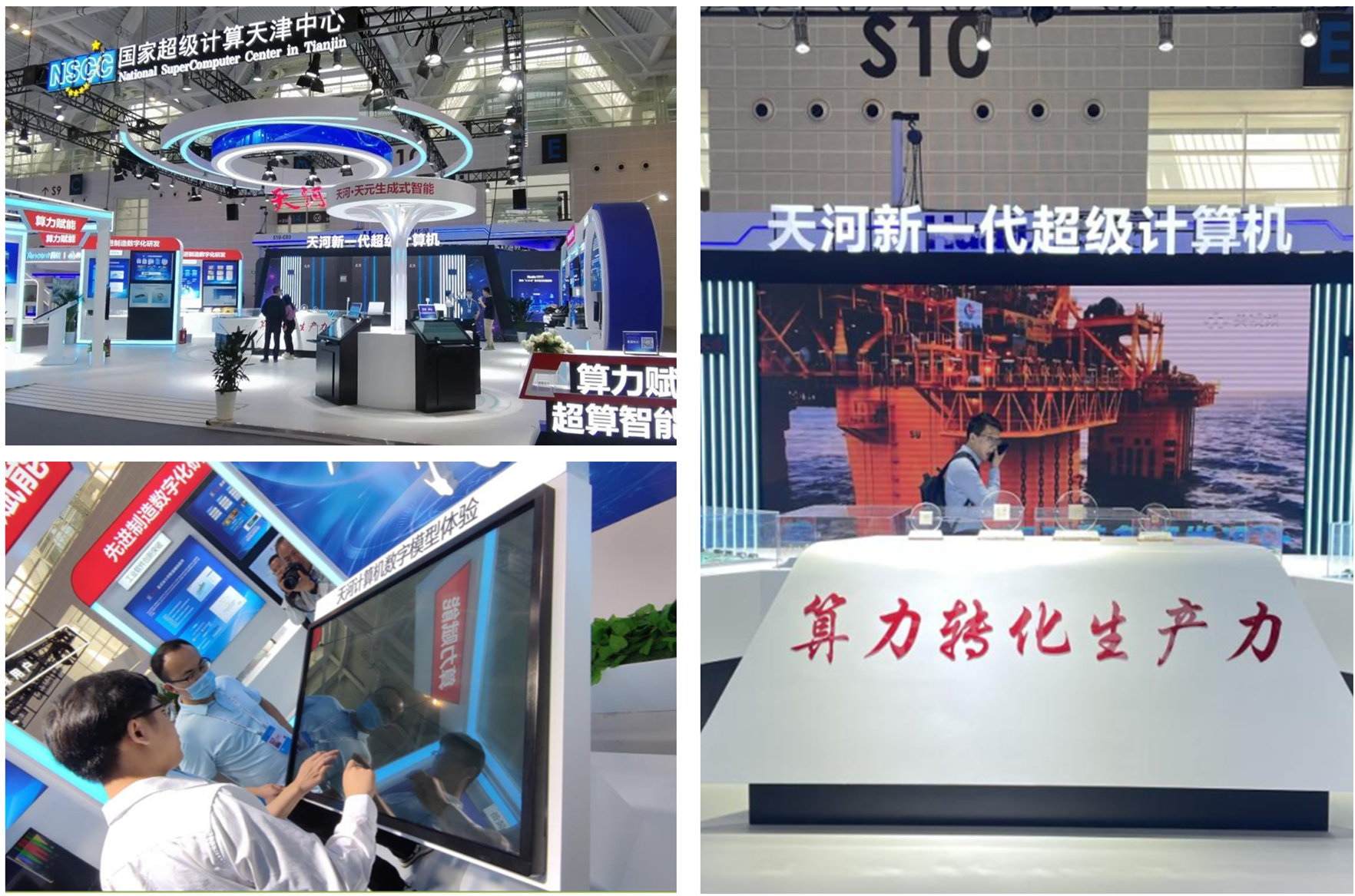 The National Supercomputing Center in Tianjin showcased comprehensive and all-scenario applications of intelligent technology and industrial development achievements. In the highly anticipated Tianhe•Tianyuan Generative Intelligence Experience Zone, visitors experienced real-time intelligent Q&A and interactive communication with Tianhe•Tianyuan, experiencing the multi-modal generative capabilities of artificial intelligence such as digital humans, voice Q&A, and voice cloning. The next-generation supercomputer Tianhe, capable of achieving exascale computing, made its debut (conceptual model) at the exhibition.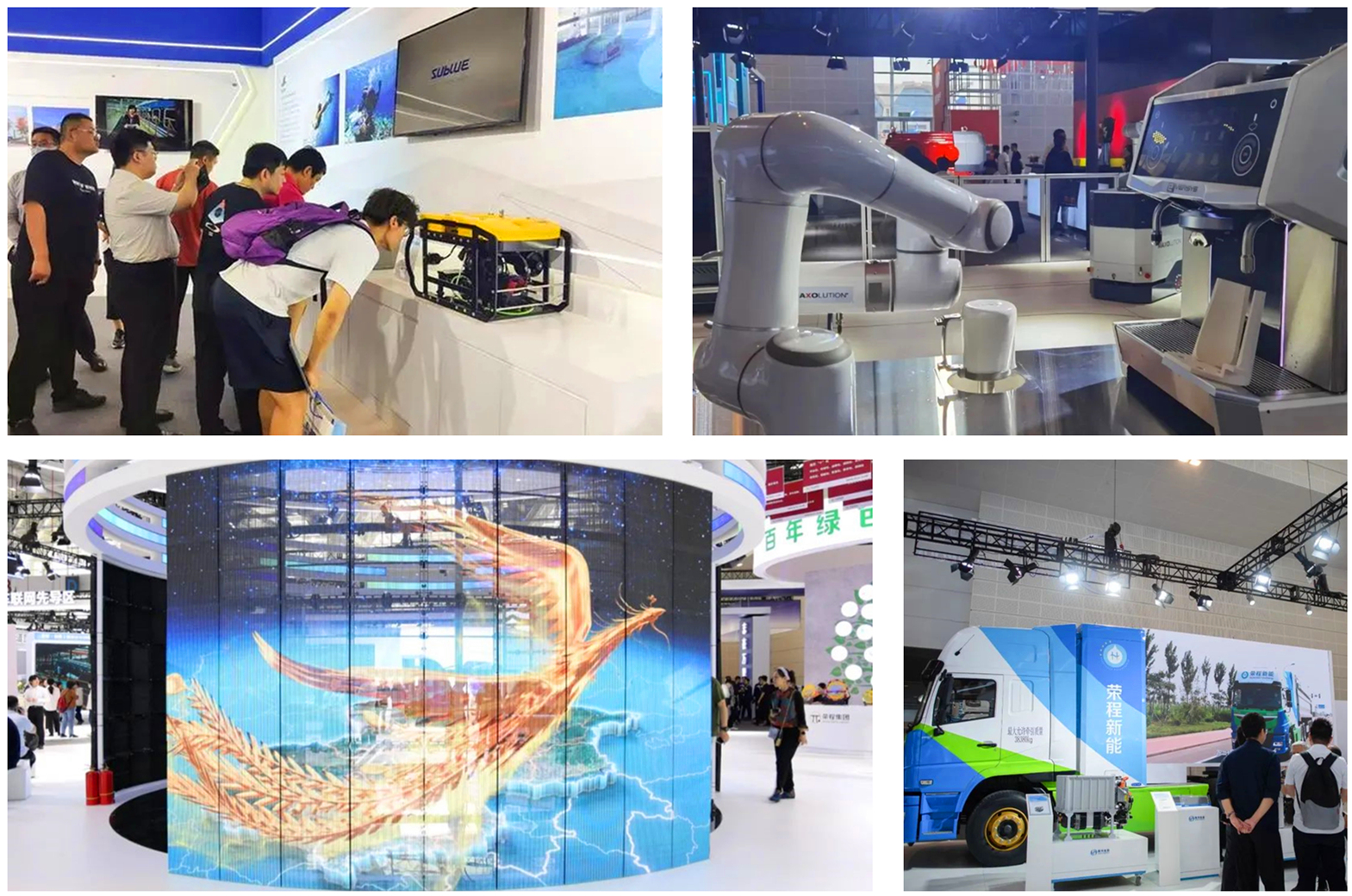 In addition, Deepinfar displayed three star products of underwater robots. SITONHOLY launched a high-performance AI server. SEW seamlessly combined AGV carts with collaborative robots and coffee robots, presenting a smooth and precise coffee-making process, demonstrating the future development direction of intelligent manufacturing and intelligent logistics. The Rockcheck Group exhibition area was one of the largest independent exhibition areas, showcasing the group's achievements in practicing the coordinated development of Beijing-Tianjin-Hebei, the integration of port, industry, and city, "hydrogen+" economy, digital culture and tourism combined with intangible cultural heritage.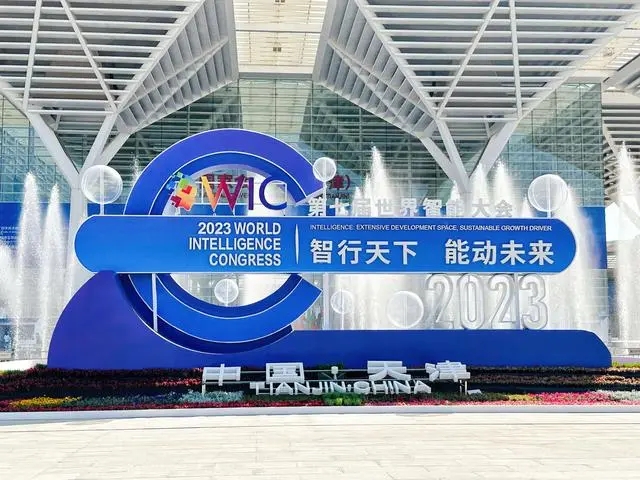 While exhibiting the latest achievements in smart technology, many companies reached cooperation intentions with clients on-site. These companies expressed their intention to participate in the World Intelligence Congress again next year.