Tianjin Digital Epidemic Prevention Application User Guide
With joint efforts of different divisions of Tianjin municipality, the "Tianjin Digital Epidemic Prevention" mobile phone application now supports foreign nationals, Hong Kong and Macao residents to register with passports or other identification documents. English, Japanese, and Korean translations of the user guide are provided for your reference.
1.Registration and Login
Tianjin digital epidemic prevention application supports registration with passports, travel permits for Hong Kong, Macao, Taiwan residents, and permanent residence permits for foreign nationals. Please sign up by filling in name, gender, ID number, mobile phone number, password, residential address, etc.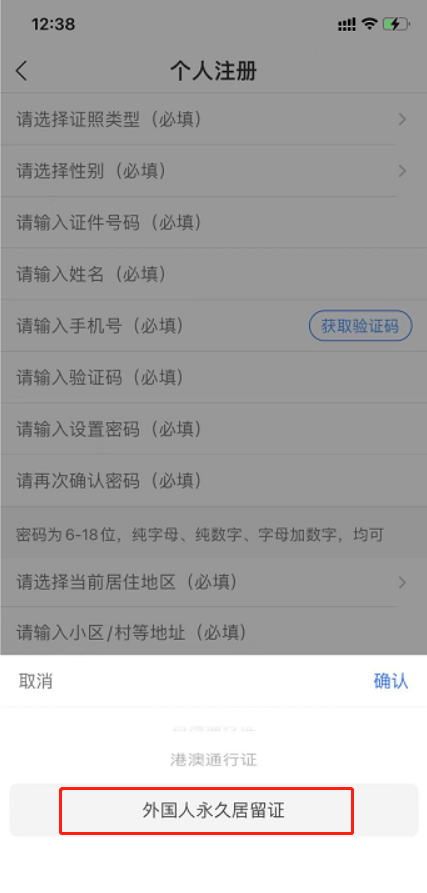 After registration, please enter your ID number and password, then click "Login" to generate a QR code for nucleic acid test.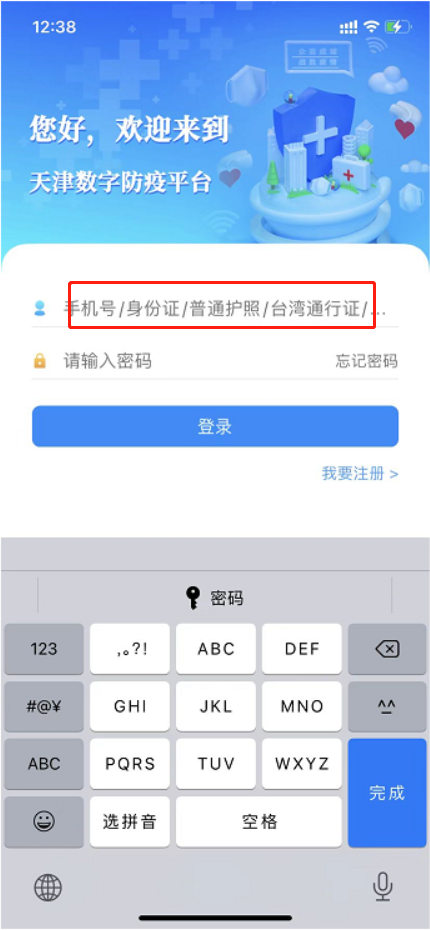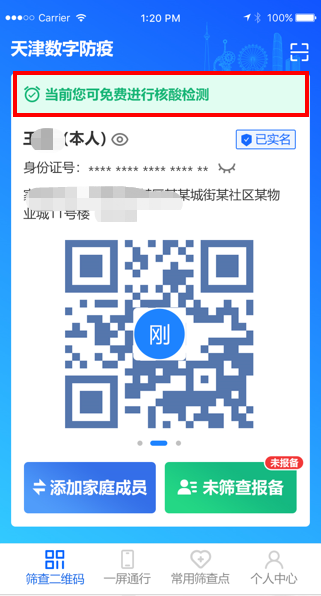 2. QR Codes for Family
The application supports generating QR codes for family members to take nucleic acid tests by inputting their information including name, document type, ID number, mobile phone number, address and so on. You can switch QR codes by sliding to the left or to the right.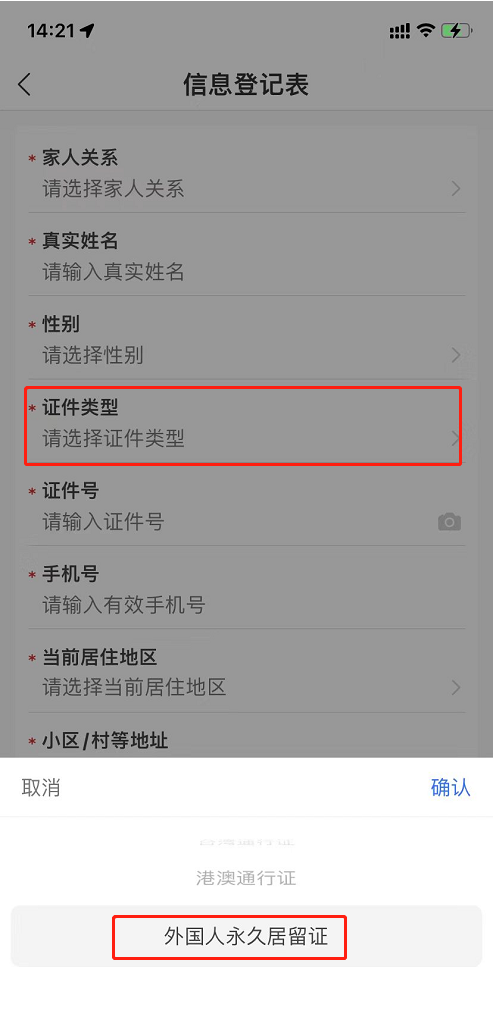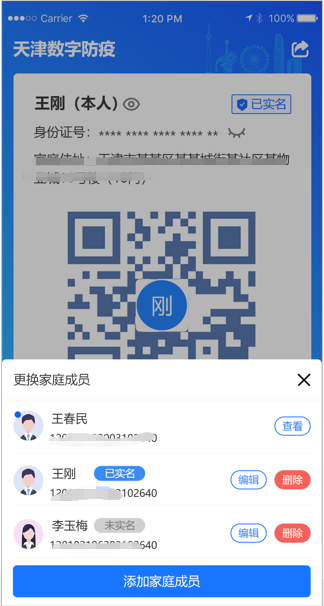 3. All-in-one Access
The application also integrates functions including health QR code, Travel QR code, venue QR code scanning, Covid-19 vaccination record, nucleic acid test results, etc., which is convenient for users. Nucleic acid test results are in reverse order of time which is more explicit and could meet the needs of multi-scenario epidemic prevention and control.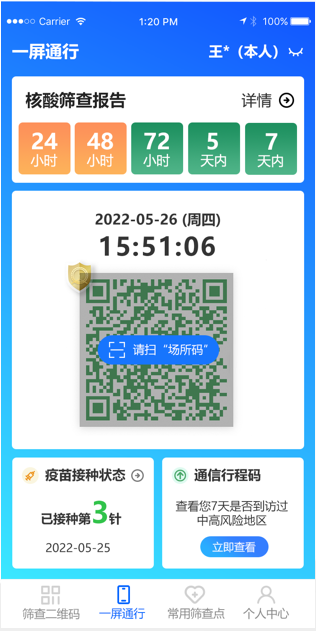 Click the "Details"(详情)on the right side of the nucleic acid test results to view details of your vaccination record and nucleic acid test results. Click "Switch to Family Members" (切换家庭成员)to view their records and results.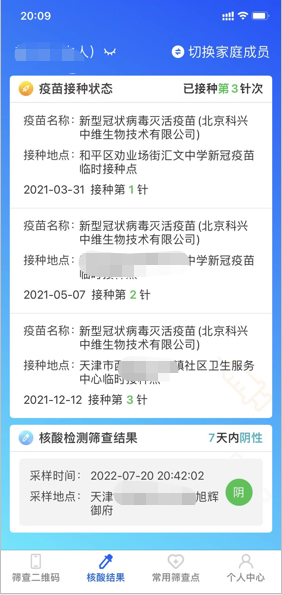 4. Regular Testing and Screening Points
The "全" in blue are 24 hour testing points while the "昼" in orange means daytime service only. Details on location, service time will be showed when clicking on them.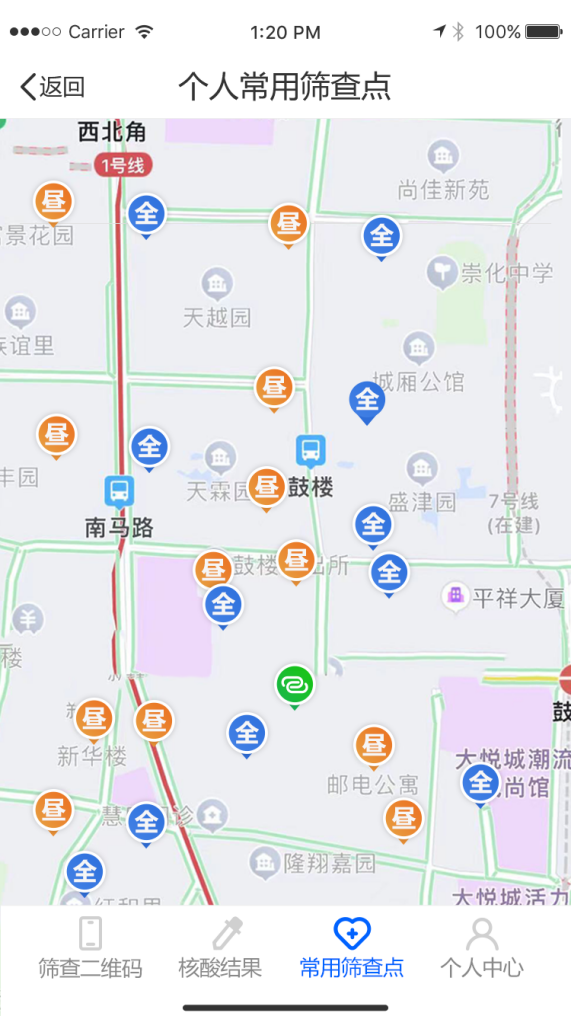 By clicking "Go to the point"(一键前往该采集点), you could access to map navigation applications in your mobile phone, such as "AutoNavi Map", "Baidu Map", "Tencent Map" and start navigation after choosing one.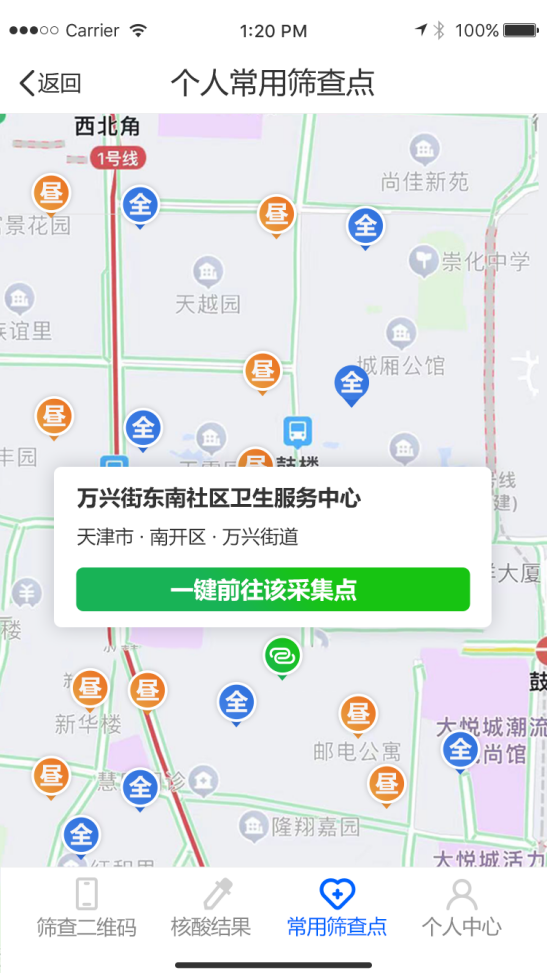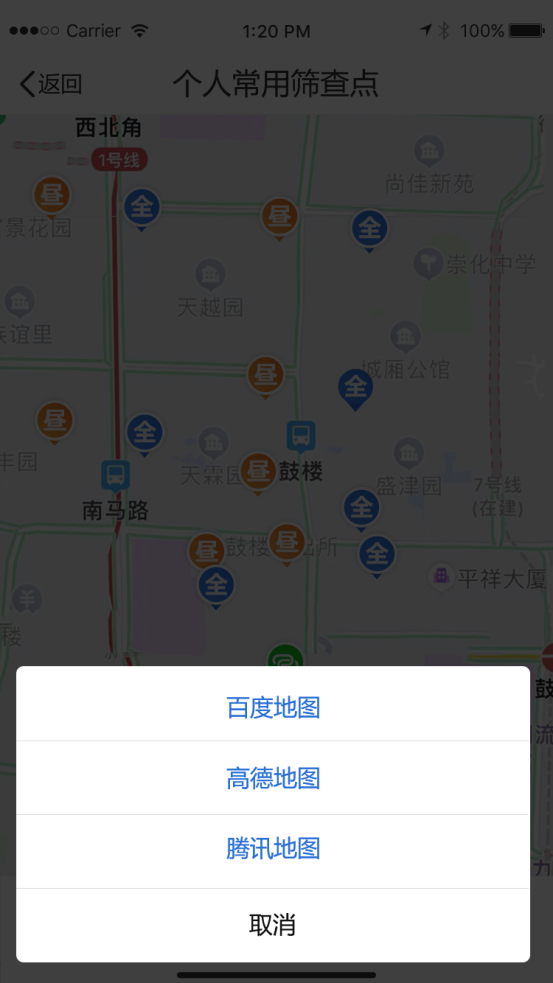 5. User Center
Information maintenance and modification functions are available in the user center.