TEDA: Technological Innovation Leads Green Manufacturing
Green and low-carbon development has become a buzzword globally. Amid this profound transformation, TEDA integrates the philosophy of green development with the growth of the city, and proactively explores new possibilities for sustainable development so as to strike a balance between technological innovation, economic growth and green ecology. Unceasing efforts have brought about a galaxy of innovation-driven green technology leaders as well as green factories.
What is a green factory? What is the magic bullet for TEDA's robust green manufacturing?

As carriers for green manufacturing and basic organs for the green manufacturing ecosystem, green factories feature intensive land use, clean production, waste recycling and low carbon emission. Since Asymchem became Tianjin's first ever national-level green factory in 2017, more and more TEDA-based investors began their efforts to become greener. From renowned multinationals to industry leaders, and from traditional manufacturing players to next-gen IT companies, green development can be found in every segment of the local manufacturing landscape. Currently, TEDA is home to 55 green factories, among which 19 are national-level ones. More than 20 of them are auto & high-end equipments companies, with approximately 10 from next-gen IT, 10 from new chemical materials, and another 10 from biomedicine respectively. The clustering effect of green manufacturing has initially taken shape.

TEDA's green factories boast three highlights: Firstly, renewable energies are empowering the green transformation; secondly, R&D and innovation is empowering the green reform; and thirdly, digitization and intelligence is empowering the green development. This year, 21 local companies such as Tianjin Denso Electronics, Coca-Cola and Otis have been newly recognized as green factories and all scored visible progress in the three fields.

A good company can always find the best investment destination, especially for its strategic development. TEDA's forward-looking development concept, superior pro-industry policies and solid industrial foundation are magnets for the world's first-class companies, many of whom have already taken root and flourished in TEDA as both economic contributors and responsible corporate citizens. They keep on investing in technological innovation, optimizing performance and quality of products, and cutting energy consumption, wastes and emission. Thus they save resources and cost, and goes further on the path of green transformation. In 2021 alone, companies in TEDA invested 109 million yuan in the operation of waste water treatment facilities,and 291 million yuan in the operation of air pollution control facilities.

These companies not only courageously explore and continuously innovate in their own production, but also proactively invite upstream and downstream partners to join the low-carbon efforts. Asymchem independently developed new technologies such as electrochemistry, enzyme catalysis and continuous reaction to replace the traditional energy-intensive and pollution-intensive production model, thus breaking the stereotype that biomedical businesses are heavy polluters. Faw-Volkswagen regards "Protect Environment and Implement Sustainable Development" as its development strategy and due social responsibility, faithfully practising the philosophy of green development throughout the whole process of planning, design, raw materials usage, and factory operation. Its factory has carried out over 100 energy-saving and emission-reduction projects in day-to-day operation. Novo Nordisk, through tireless and diversified exploration for "Circular for Zero", helped its Tianjin factory achieve 100% use of renewable energies in 2016. While uplifting its own performance, Novo Nordisk is committed to collaboration along the whole industrial chain. Today a host of suppliers to its Tianjin factory have promised to adopt green energy.

TEDA, a determined practitioner of low-carbon development, took a leading position among national development zones in terms of green development. Bringing in the concept of circular economy in 2005, TEDA began to build an industrial chain of circular economy by optimizing her spatial layout and adjusting her industrial structure. In 2007, TEDA issued subsidy policies for energy saving and environmental protection, which was ground-breaking in China. In 2020, we increased subsidies for hydrogen refueling stations and green development projects. In 2010, TEDA Eco Center was established. It is the first service organization in China dedicated to promoting regional green development and international technical cooperation. It has not only built the green chain of TEDA's circular economy, but also provided professional services in the field of green and international cooperation for more than 400 zones in China. At the same time, along their path of green growth, TEDA has continued the assessment and commendation of best-performing companies in ecological environmental protection for 19 consecutive years. Companies were encouraged to improve their production processes, conduct source investigation and scale up investment in pollution treatment continuously. In recent years, with the help of information technology, TEDA refined the environmental supervision in the zone. The pollution online monitoring system is able to spot all kinds of major pollution sources in TEDA, keeping the government updated with the real-time production and pollution discharge of key investors.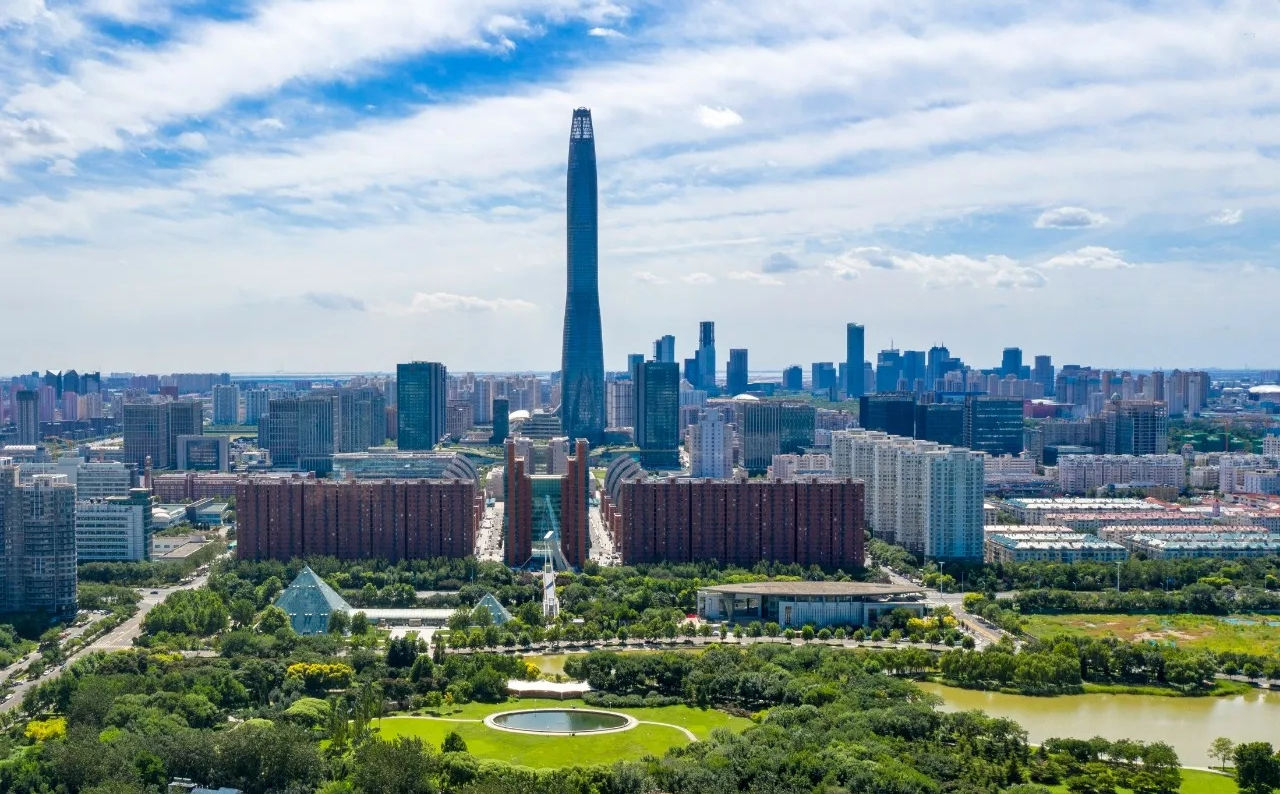 Years of efforts has made green growth the cornerstone of TEDA's high-quality development. TEDA has been awarded with national green accreditation such as National Demo Zone for Eco-friendly Industry, National Green Park, one of China's earliest Pilot Zones for Circular Economy, and the very first APEC Low-carbon Demo Zone, which has provided the soil to nurture green manufacturing. So far, TEDA has seen two 100-billion-yuan industrial clusters of auto & high-end equipment and next-gen information technology, as well as two 50-billion-yuan industrial clusters of new chemical materials and medical & health taking shape. We are also a national-level demonstration base for neo-industrialization of four major industries, namely automobile, electronics & IT, petrochemicals and biomedicine. We are making strides on the path of green manufacturing, and showcasing the immense glamour of Made in TEDA.