TEDA Elements Shine at the 5th CIIE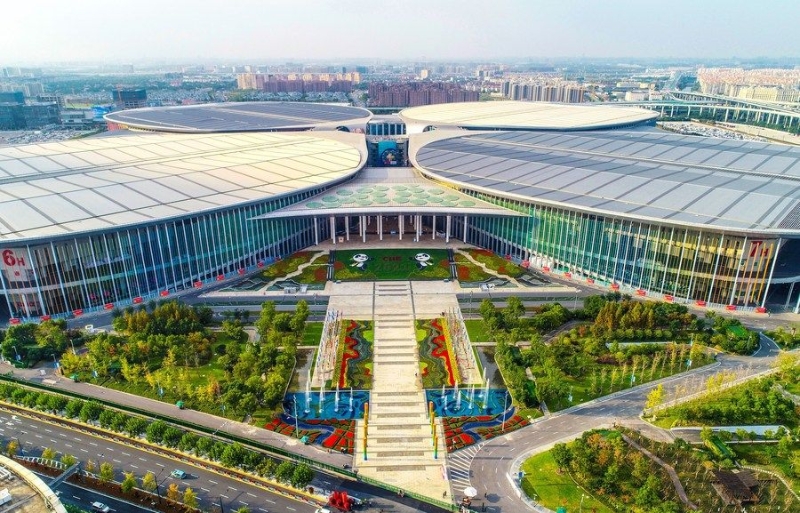 As its curtain falls on November 10th, the 5th CIIE(China International Import Expo)saw its annual total value of intended deals growing to $73.52 billion, up by 3.9% over the previous one. "Intelligent Manufacturing from TEDA" is a shining chapter of this year's grand event, with quite a number of TEDA investors showing up at the expo with their latest eye-catching technologies and products.

As the world's first import-themed national expo, CIIE is now an important platform for international procurement, investment promotion, people-to-people exchanges, opening-up and co-operation, as well as an ideal debut stage for new products, frontier technologies and innovative services. The 5th CIIE has surpassed its predecessors in many ways.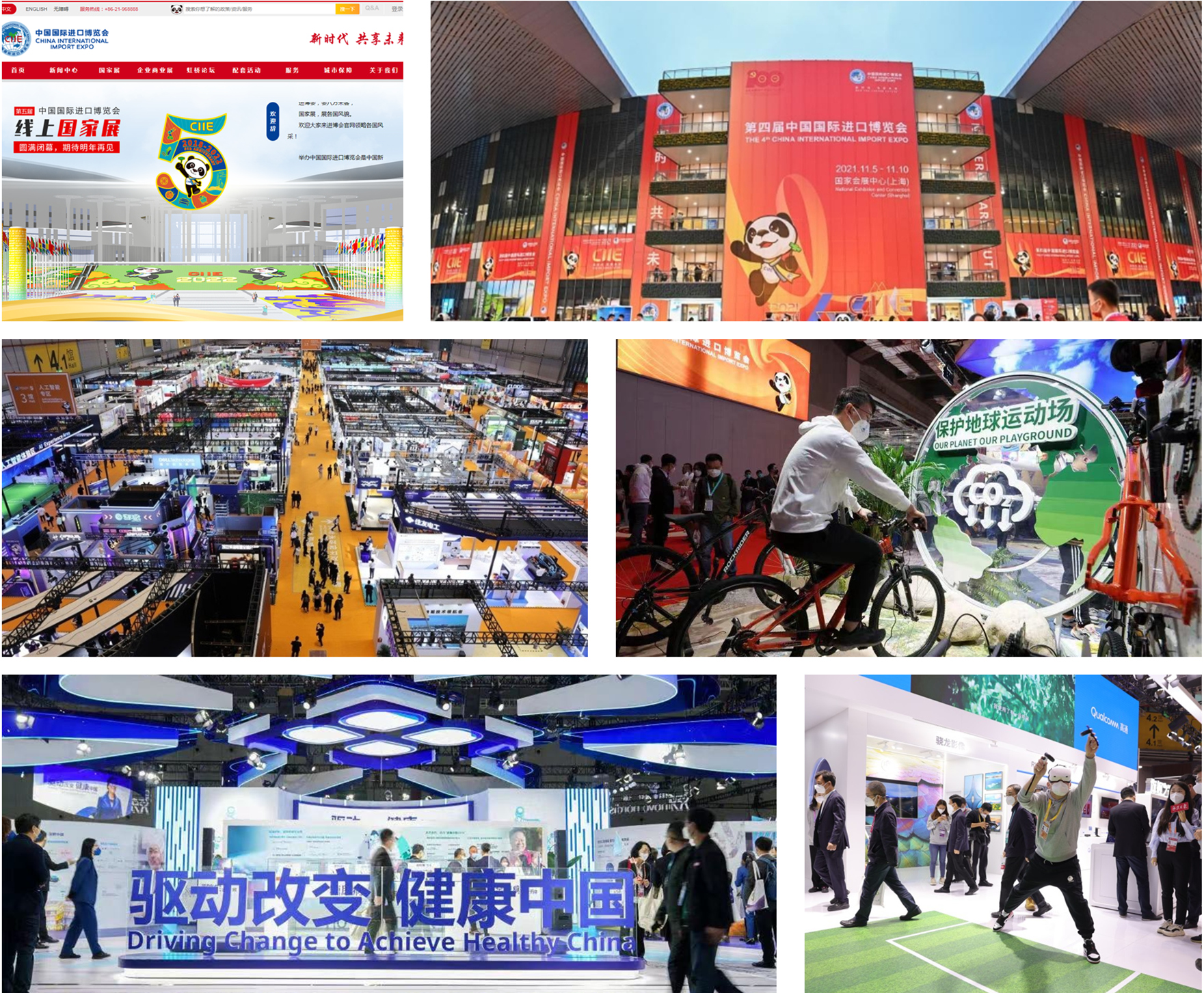 A series of representative new products, new technologies and new services were exhibited. With the presence of delegates from 145 countries, regions and international organizations, the 5th CIIE welcomed more than 2,800 companies from 127 countries and regions via its business exhibition. Exhibitors have brought about 438 newly-released products, technologies and services, outperforming the previous CIIE.
An "Exhibitors-turned-investors" exhibition section was set up for the first time. Covering over 6,000 square meters, the new area accommodated more than 30 exhibitors, many of which are renowned multinationals.
A "Digital Expo" platform was set up for the first time. Featuring on-line services like cloud display, cloud release, cloud live-streaming, cloud negotiation, cloud signing, etc., the new platform attracted 368 technology and equipment suppliers.
Pharmaceutical giants showed a strongest ever line-up. This year the medical devices and healthcare exhibition section has gathered 15 global pharmaceutical giants and 10 medical device leaders.
An artificial intelligence section was set up for the first time. A new artificial intelligence area was set up within the technology and equipment exhibition section, highlighted by seven application scenarios, three competition events and several industry-specific sharing sessions.
Tianjin has organized 23 trade groups with 1,090 businesses and institutions to the 5th CIIE, with food, agri produces, consumer goods, medical devices, automobiles, etc. high on its trade talk agenda. At its exhibition section, Tianjin also arranged a retrospective show of its opening-up endeavors during the past decade.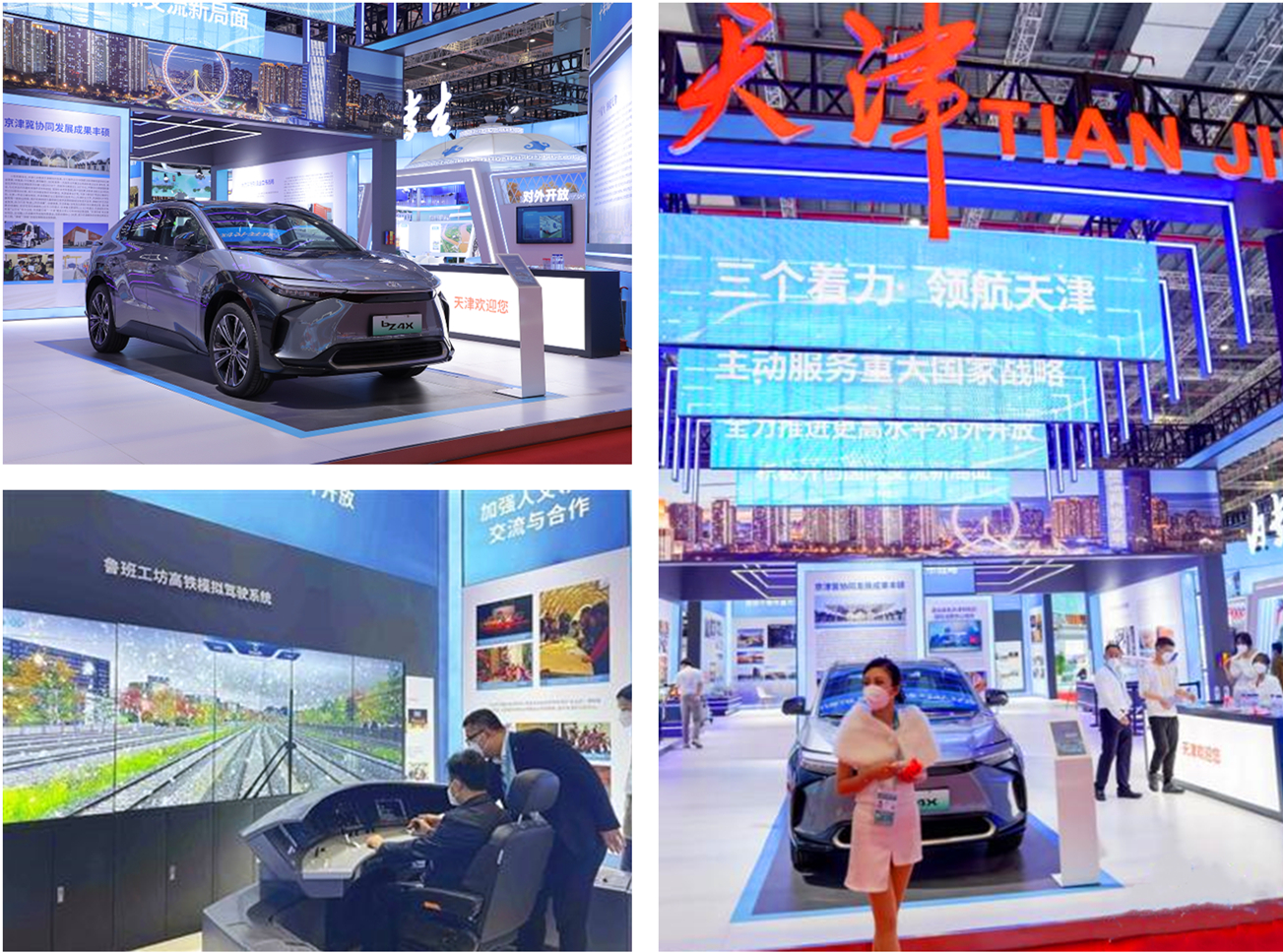 The Tianjin Exhibition Section Showcasing Openness and Inclusiveness
At a comprehensive exhibition area themed "The Past Decade in China - Achievements of Opening-up", many nationally-renowned "Tianjin elements" showcased the fruits of Tianjin's opening-up during the last 10 years. Here many star investors and products from TEDA, such as new energy vehicles by Toyota and bathyscaphes by Deepinfar Ocean Technology, meet the world.
Tianjin Binhai New Area Made Remarkable Progress in Investment Promotion
During the 5th CIIE, an investment promotion event held by the Tianjin Binhai New Area has attracted 80 plus national and international trading companies. TEDA, together with its peers, inked a series of contracts with intended investment of over 1 billion yuan.

The 2022 CIIE saw a total of 284 Fortune Global 500 and industry leaders, exceeding the number from the previous year. Nearly 90% of the exhibitors in the fair last year returned this year. Old friends of TEDA like SEW, Samsung, Novo Nordisk and Nestlé brought new surprises this time.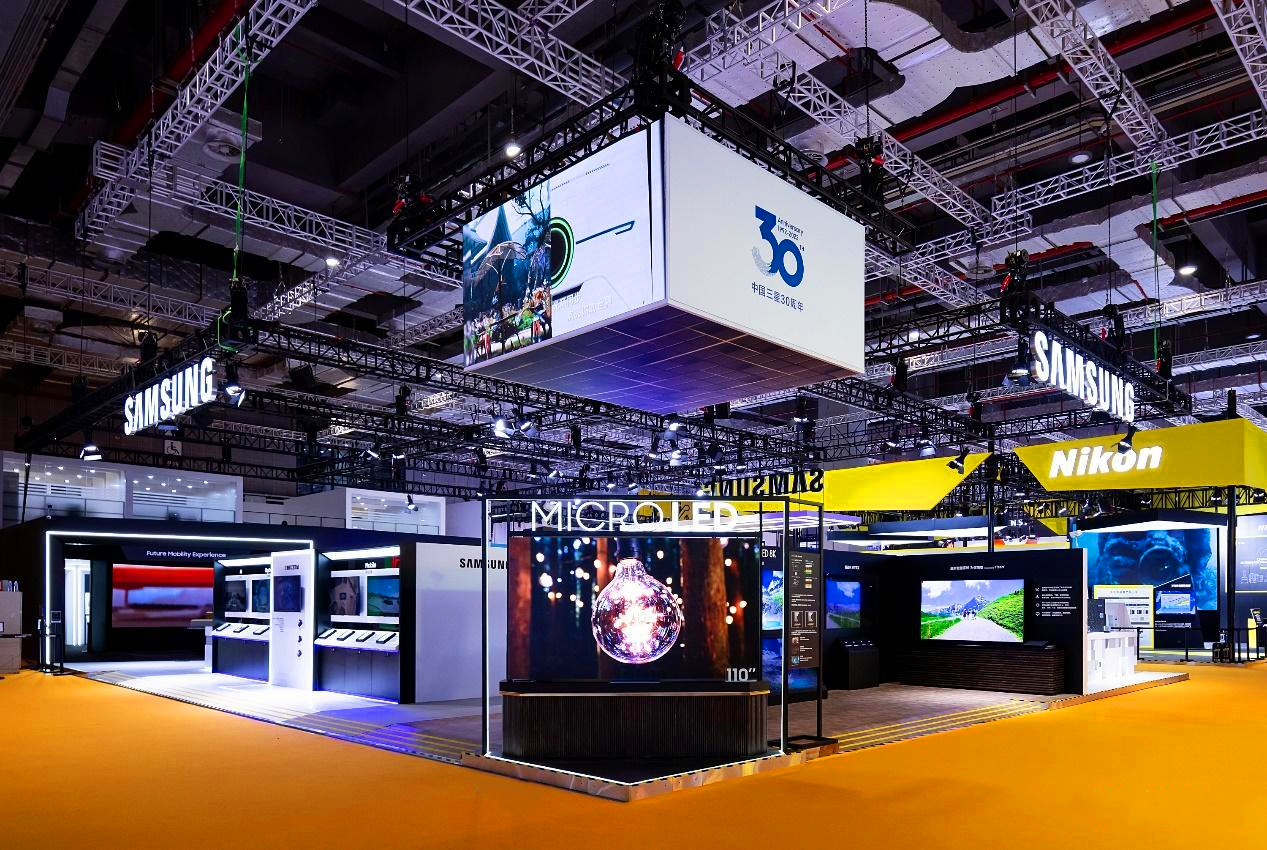 Samsung
Having attended the CIIE for five years in a row, Samsung set up eight exhibition sections this time to showcase its core cutting-edge technologies and products in semiconductors, displays, mobility solutions and home appliances. Many products made their global and China debuts there. For a long time, Samsung has put more investment in Tianjin than elsewhere in China and made the city one of its major production bases overseas. Samsung has also been a driving force for TEDA and Tianjin on the path of next-gen information technology. This year, Samsung SDI power battery project also settled down in TEDA.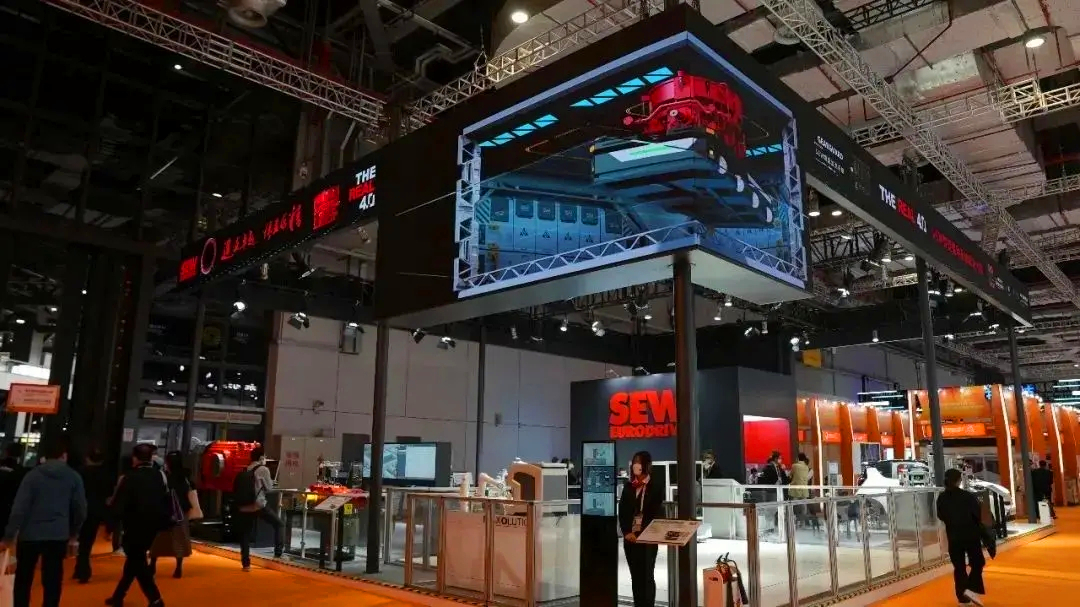 SEW
The TEDA-based SEW-Eurodrive (Tianjin) Co., Ltd. exhibited its latest intelligent transmission products at the 5th CIIE, with many of its exhibits making their debuts. A time-honored investor in TEDA, SEW group set up its first China factory in TEDA in 1994 and SEW-Eurodrive (China) Holding Co., Ltd. in 2003 as its headquarters in China. Up to now, the group holds one investment company and two production enterprises that respectively produce gear units and transmissions in TEDA. Having reinvested for more than 10 times, the company reinvested USD 150 million this year to build a new intelligent manufacturing base in TEDA. In the future, a number of leading intelligent transmission products will be produced and assembled in the Tianjin factory after being staged at the CIIE.
Novo Nordisk
An exhibitor of CIIE for five years, Novo Nordisk showcased 18 innovative drugs and 10 injectable devices, and 10 of which were exhibited for the first time. During this period, Novo Nordisk has also completed several investments in China to improve its whole industry chain. The Tianjin Plant is Novo Nordisk's only global supplier of insulin durable injection devices and the largest insulin formulation and filling production base. The company had completed the 8th round of capital increase in Tianjin by the end of 2021 and invested another RMB 500 million this year to build a new stereoscopic warehouse in the Tianjin Plant. "Our commitment and investment in the Chinese market will remain unchanged," said Zhou Xiaping, Novo Nordisk Global Senior Vice President.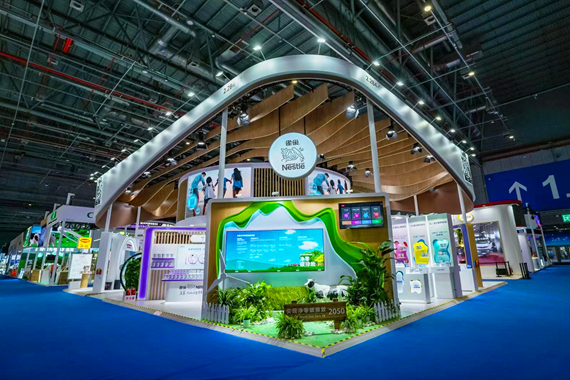 Nestlé
Nestlé brought more than 300 best-selling products this time, in which over 90 products entered the Chinese market for the first time. As an old friend of TEDA, Nestlé has four production bases, one product innovation center, one sales branch and its only quality assurance center in China in Tianjin. In the past two years, Nestlé has reinvested nearly RMB 1 billion in Tianjin. With the second phase of its Tianjin Purina pet food factory to be completed and put into operation soon, a variety of its pet foods unveiled at the 5th CIIE will be produced in this factory in the future.
Meiji
Joining CIIE for the first time, Meiji brought star products of its four business segments to the event. "China has already been the most important overseas market for Meiji. We hope to achieve even greater business success in China," said Matsui, General Manager of Meiji (China) Investment Co., Ltd. Currently, Meiji is building three factories simultaneously in Tianjin, Guangzhou and Shanghai, with a total investment of more than 4.5 billion yuan. Expected to go into operation in 2023, the Meiji Tianjin Plant in TEDA West will mainly produce fresh milk, yogurt and cream.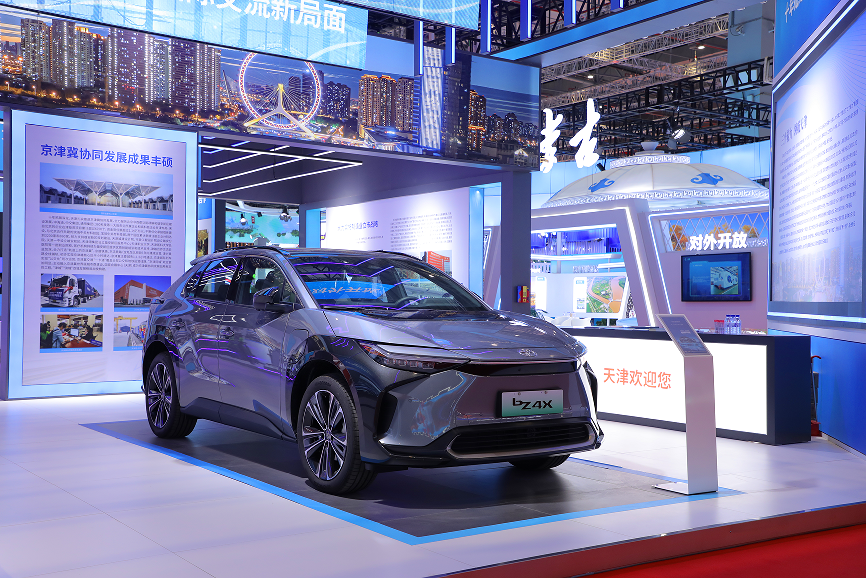 In addition, many Global 500 companies and leading enterprises, such as Volkswagen, Toyota, Schneider Electric, Novozymes, and Intercontinental Hotels Group, also brought their latest products to the fair. Standing as epitomes of TEDA's globalization, they kept reinvestment and production expansion in TEDA while continuously delivering products and services to the rest of the world. As the best development zone in northern China and the gathering place of foreign-funded enterprises in Tianjin, TEDA will continue to optimize her investment environment, build a new pattern of growth and promote high-quality economic development.