2023 TEDA Auto Forum——Embracing a New Future with High Quality

The 19th International Forum (TEDA) on Chinese Automotive Industry Development will be held in Tianjin Economic-Technological Development Area (TEDA) from September 1 to September 3, 2023. The quality and scale of this Forum is comprehensively enhanced. It is jointly sponsored for the first time by Tianjin Municipal People's Government, China Automotive Technology and Research Center Co., Ltd., China Society of Automotive Engineers, China Association of Automobile Manufacturers, and China Automotive News Agency. It is specially supported by the Tianjin Industrial and Information Technology Bureau and the TEDA Administrative Commission.
Themed by "New Future with High Quality", the Forum gathers government officials, senior executives from global automotive groups, and industrial authoritative experts and scholars. It will conduct strategic and forward-looking discussions on the automotive industry, promoting a sustainable and high-quality development.

The TEDA Auto Forum has become one of the highest-standard, largest-scale, and most influential high-end exchange platforms in the automotive industry through eighteen years of innovation and development. The Forum has become a indicator for the development of the automotive industry with its international industry perspective and high-quality output. The Forum has once again innovatively upgraded its year-long planning, topic setting, and concurrent activities in 2023, with a total of 2 closed-door meetings, 4 plenary sessions, and 8 special conferences, showcasing numerous highlights.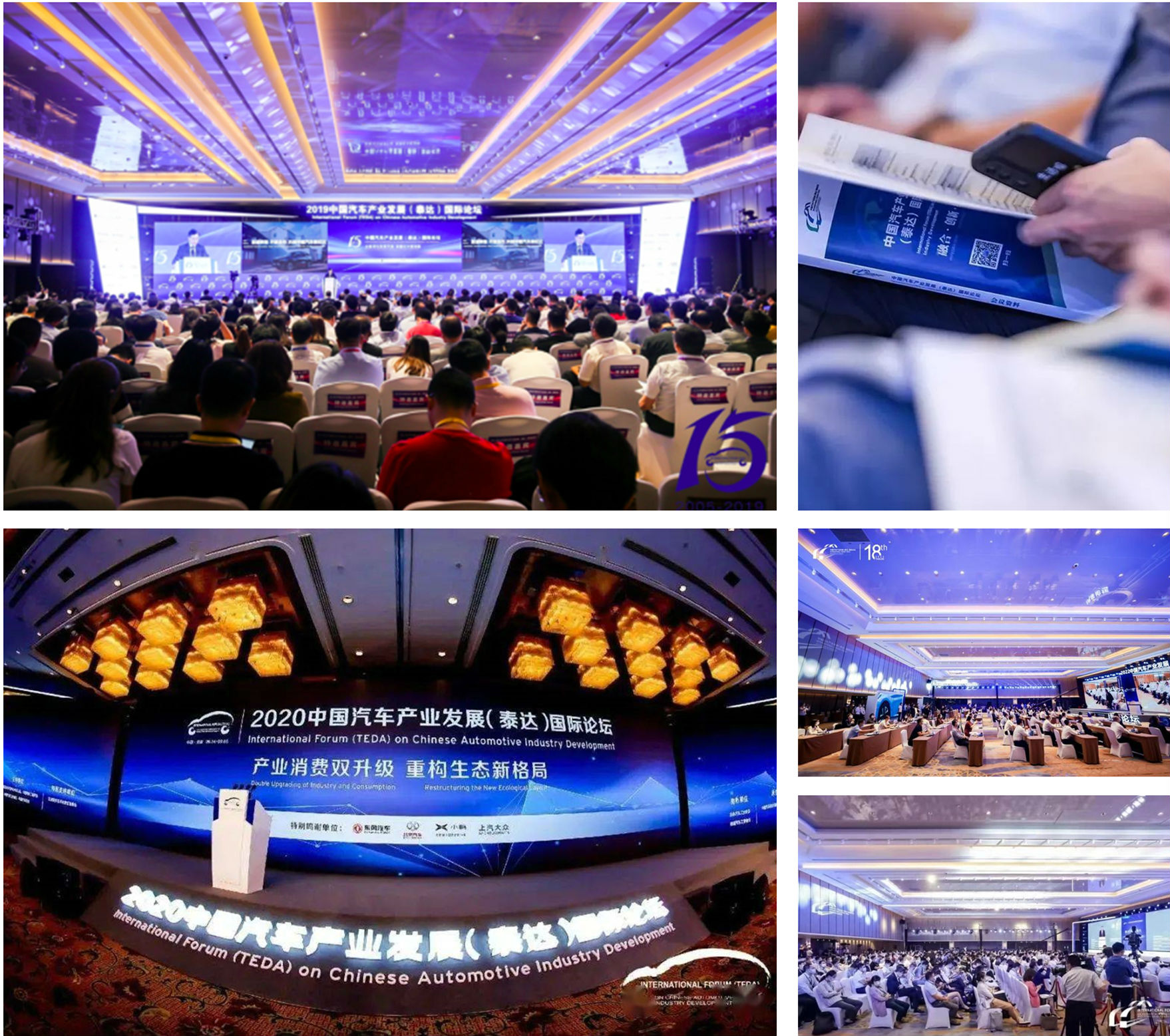 Highlight One: Inviting Tianjin Municipal People's Government to Jointly Sponsor and Enhance the Forum Standard Comprehensively
Tianjin is an established automotive industrial city in northern China and a crucial hub for Chinese automotive industry. This Forum invites Tianjin Municipal People's Government as one of the co-hosting units to better aggregate resources across the entire automotive industry chain and support the high-quality development of Tianjin automotive industry. The quality and standards of the Forum will be significantly upgraded.
Highlight Two: Upholding the Positioning of a High-end Think Tank Forum and Establishing a High-end Dialogue and Exchange Platform
This Forum has made special invitations to heavyweight guests from institutions, such as the National Committee of the Chinese People's Political Consultative Conference (NCCPPCC) Economic Committee, the Chinese Academy of Sciences, the Chinese Academy of Engineering, the China Center for International Economic Exchanges, and the Development Research Center of the State Council. They will provide new insights into the development strategy and systemic innovation of the automotive industry. The Forum includes two opening sessions and two high-level summits, where government department officials, industry experts, and corporate executives will gather to discuss the promotion the high-quality development of Chinese automotive industry.
Highlight Three: Multilateral Industry Summits of Automotive Powerhouses Helps Deepening International Exchanges and Discussions
The Forum will invite experts and scholars from global institutions, such as the International Energy Agency, the United Nations Development Programme, the International Society of Automotive Engineers, Verband der Automobilindustrie (VDA), and the Japan Automobile Manufacturers Association (JAMA). The Forum features a VIP closed-door conference, aiming to establish multilateral industry summits involving major automotive powers, such as China, Germany, France, Italy, the United Kingdom, Sweden, the United States, Japan, and Republic of Korea. The Forum will explore the prospect of intelligent electric vehicles.
Highlight Four: Focusing on Breakthroughs and Innovations in Key Technologies, such as Automotive Chips and Collaboratively Shaping the Vision for Technological Development
During the Forum, the China Automotive Chip Standard Testing Alliance will be established. The Alliance will gather domestic automotive, component, and chip companies, as well as universities, research institutes, and industry organizations throughout the entire industry chain to tackle key technologies in automotive chip testing and promote the establishment of a standardized testing and certification system for automotive chips in China.
Highlight Five: Hosting Concurrent Special Events to Create a Multidimensional Conference Platform
The Forum will expand the scale of the smart technology exhibition and release research results on automotive industry topics. Furthermore, different events aim at creating a multidimensional conference platform with activities such as strategic cooperation signing ceremonies.

As good companies always seek the best investment destinations, influential forums also search for the ideal hosting locations. The TEDA Auto Forum permanently settled in the Tianjin Economic-Technological Development Area in 2016 through years of cooperation. TEDA is a vital hub of Chinese automotive industry, recognized as a national-level export base for cars and components and one of earliest demo bases for neo-industrialization in China. It hosts three leading automobile manufacturers, namely FAW-Toyota, FAW-Volkswagen, and Great Wall Motor, as well as over 200 parts and service companies. In 2022, TEDA automotive industry achieved an output value of RMB 131.17 billion, producing 776,000 vehicles, accounting for over 99% of total vehicle production in Tianjin. This has formed a comprehensive automotive industry chain covering R&D, engines, transmissions, vehicle bodies and chassis, braking and piping systems, automotive electronics, and automotive finance.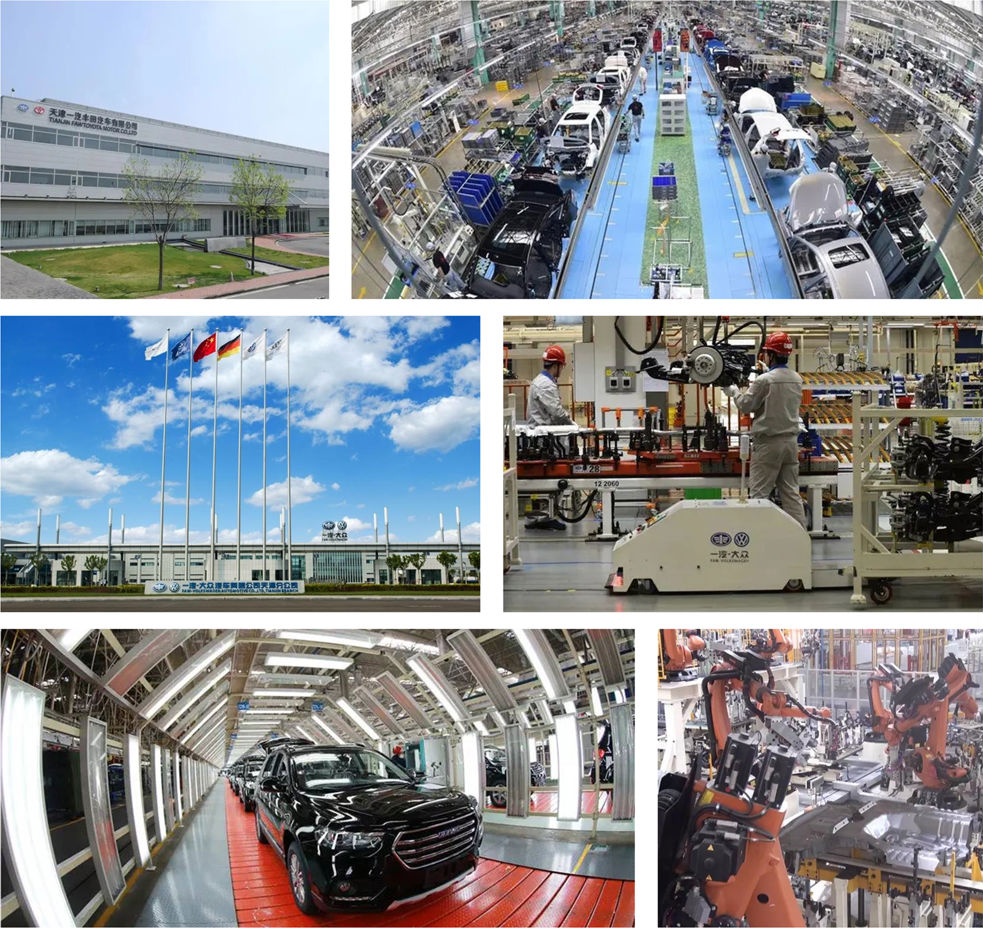 Looking ahead, TEDA will fully leverage its abundant industrial resources, favorable industrial policies, and high-quality industrial services to focus on four key areas: research and development institutions, intelligent connected vehicles, automotive electronics, and new energy commercial vehicles. In doing so, it aims to drive the optimization and upgrading of the regional automotive industry.
Firstly, TEDA will gather domestic and international research and development institutions, such as China Automotive Engineering Research Institute, FAW-Toyota R&D Center, Vitesco Technologies R&D Center, and AVL List R&D Center to support innovation and development in TEDA automotive industry.
Secondly, TEDA is taking the lead in establishing demonstration shuttle routes with autonomous driving feature in the Yuxiang Area and the Binhai-Zhongguancun Science Park. These routes are being developed in phases and areas to create a scalable networked environment. The goal is to make the entire region a leading area for application, standardization, incubation, and research and development innovation in autonomous vehicles.
Thirdly, TEDA is constructing a high-standard automotive electronics industrial park. It focuses on key areas, such as power batteries, motor control, intelligent connected vehicle key components, and automotive-grade chips. This park will be a high-end themed area integrating product research and development, manufacturing, testing, industrial incubation, and support services.
Finally, TEDA continuously improves the ecosystem for clean energy and new energy commercial vehicles based on the Geely Farizon New Energy Commercial Vehicles Project. The project includes energy refueling, vehicle manufacturing, and after-sales services. TEDA aims to make its commercial vehicle industry a new shining star in Tianjin commercial vehicles.