No.38 Jun. 1st-Jun. 23rd
No.38
BHCC's 10-billion-yuan Project Settles down at Nangang

Presenter
Benjamin Xiong
---
Clark of Investment Promotion Channel Section, Steering Office of Commerce and Investment Promotion
BHCC's 10-billion-yuan Project Settles down at Nangang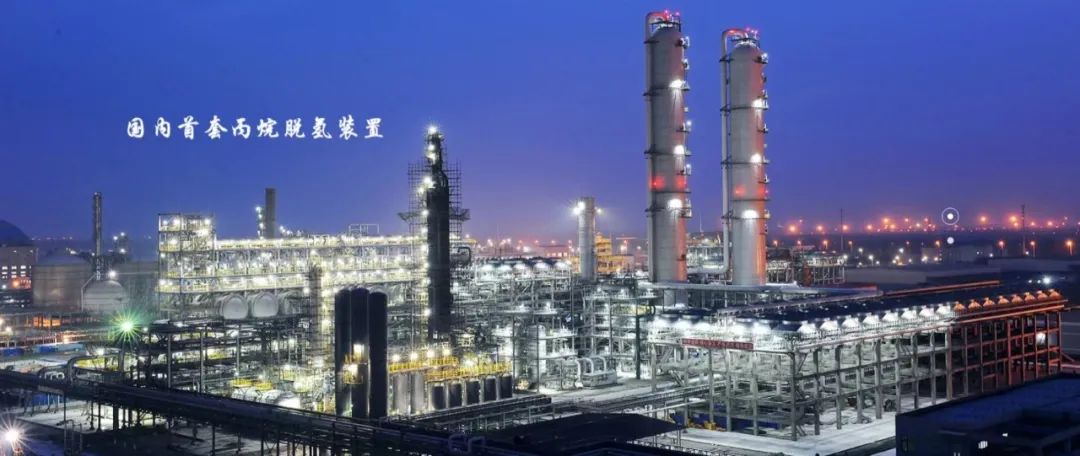 TEDA recently signed an Investment Cooperation Framework Agreement with Tianjin Bohai Petrochemical Co., Ltd. for a light hydrocarbon comprehensive utilization project at Nangang Industrial Zone. Involving a total investment of 10 billion yuan and 490,000 square meters of land, the project is one of the leading projects on crucial industrial chain (propane, or C3) of Nangang, and mainly focuses on propylene and its downstream products which translate into great market prospects.
One More Fortune 500 Company Joins TEDA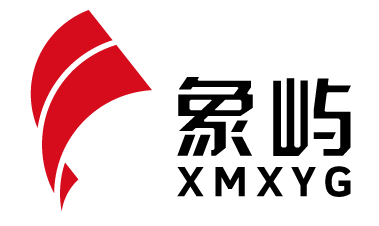 Xiamen Xiangyu Group Corporation (XMXYG), a Fortune 500 company, recently assigned its finance business unit, the Shenzhen Xiangyu Commercial Factoring Co., Ltd., to set up a commercial factoring institution in TEDA. Before this new strategic move, XMXYG already had trading presence in TEDA. For the company, diversified bulk commodities supply chain of the Tianjin Pilot Free Trade Zone at TEDA facilitates the expansion and upgrading of its supply chain services.
Eggshell Live-streaming Helps More Brands Go Abroad from TEDA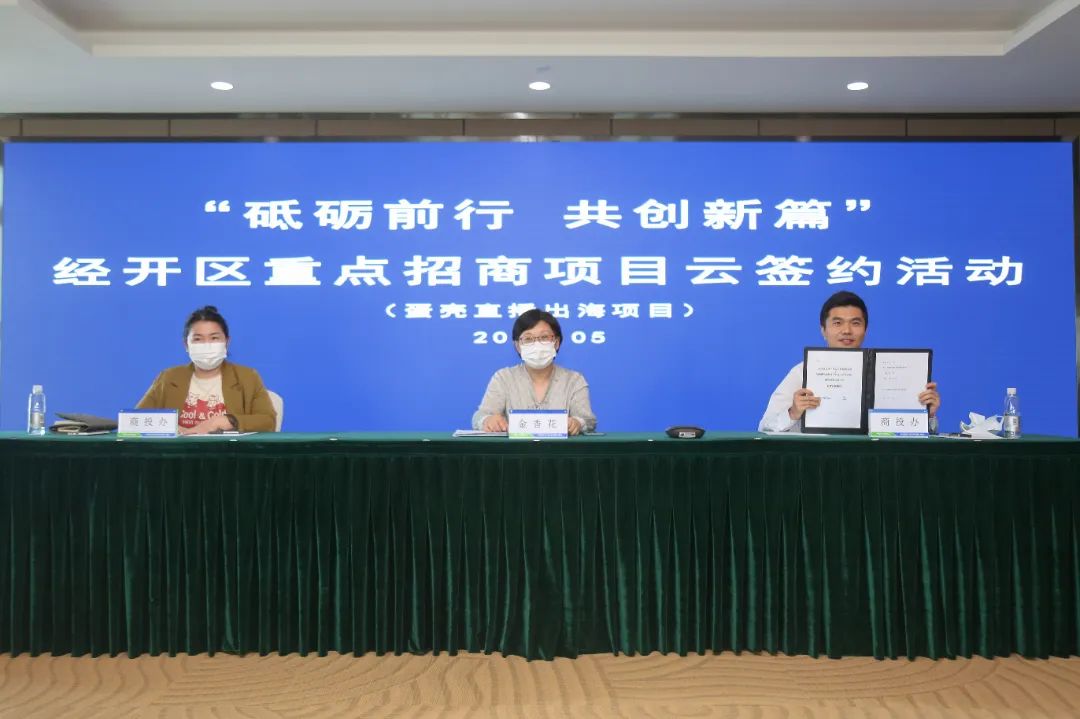 The "2022 TEDA High-quality Development Online Signing" kicked off on May 30th, with the Eggshell Live-streaming Platform for "Going-abroad Brands" as this year's first signed project. Joining hands with TEDA, this project is a live commerce channel for around 100 pet-related brands heading for overseas market. The streaming can also be watched via Tik Tok, as Tianjin's very first "going-abroad" pet-related products live streaming on Tik Tok.
A New Manufacturing Incubator Is Coming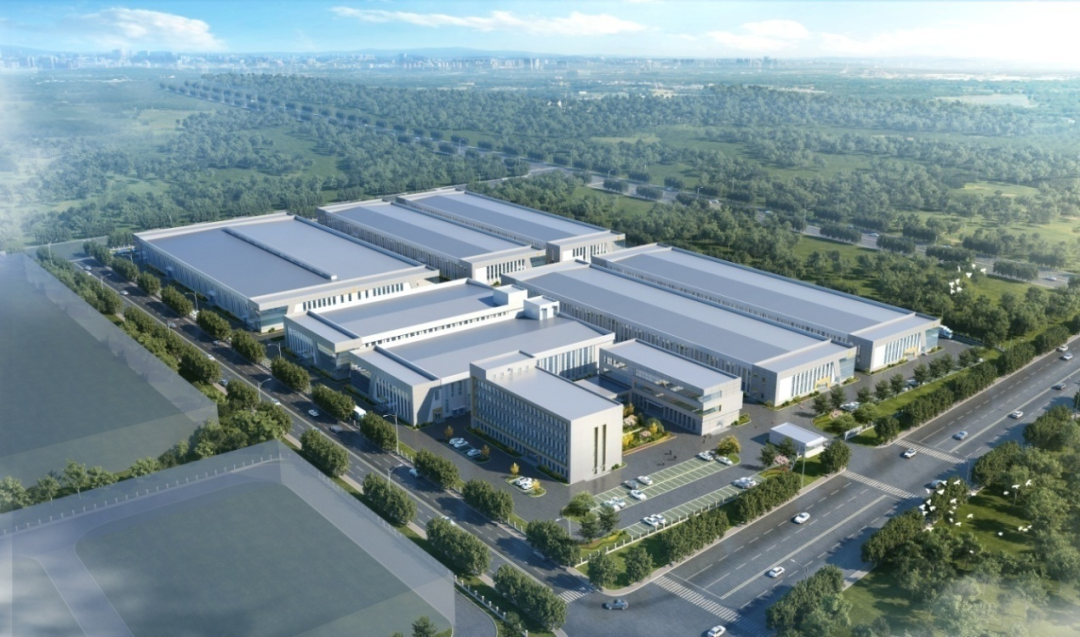 Construction for the phase-I of a new manufacturing incubator kicked off at TEDA Modern Industrial Park. With a total investment of around 300 million yuan, the project is expected to cover 92,000 square meters of land and include two phases of double-decker light-duty and heavy-duty workshops. Once completed, the incubation base will be able to offer headquarters-level office space, incubation of advanced manufacturing start-ups, high-end manufacturing R&D, and professional talent training to a variety of automotive parts and intelligent equipments producers.
Phase-I of Kingsoft Cloud Opens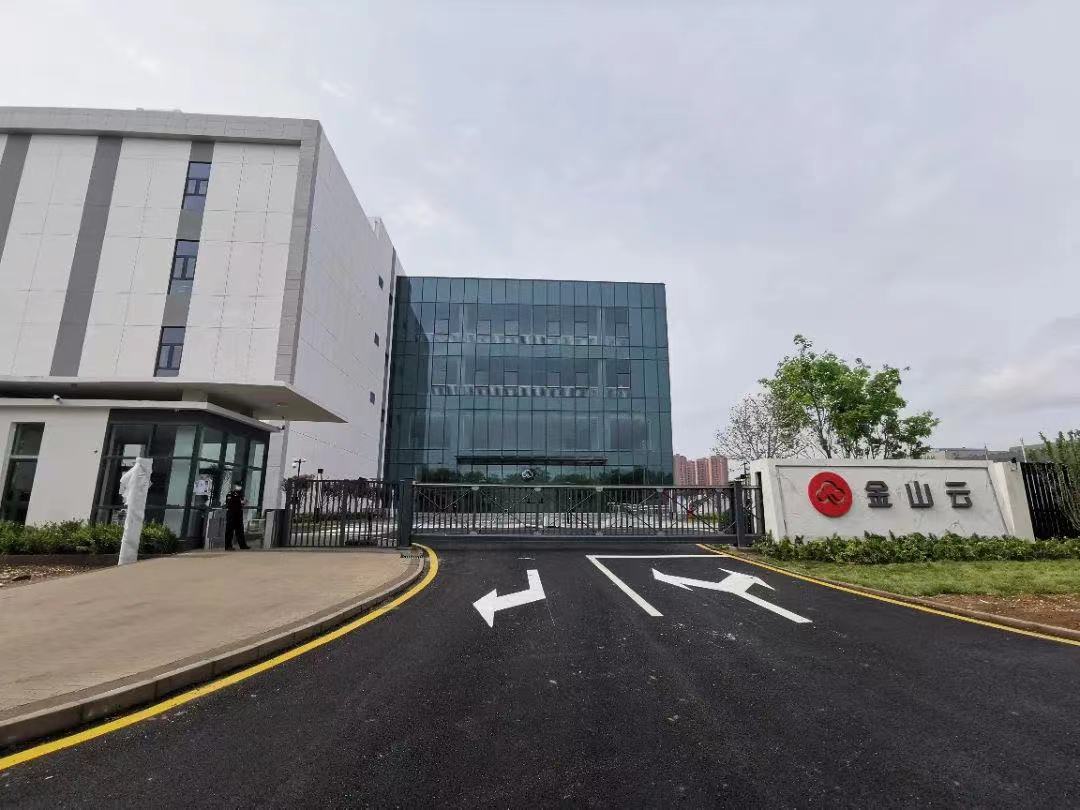 The first phase of Kingsoft Cloud (Tianjin) Cloud Computing Data Center became operational at TEDA Yat-sen Scientific Industrial Park. As the very first large-scale self-built data center of Kingsoft Cloud and the core cloud computing hub of Kingsoft Cloud in North China, the project will serve as an important infrastructure for Kingsoft's business in North China and further bolster the region's cloud computing industry.
Boxin Microelectronics' Project Put into Production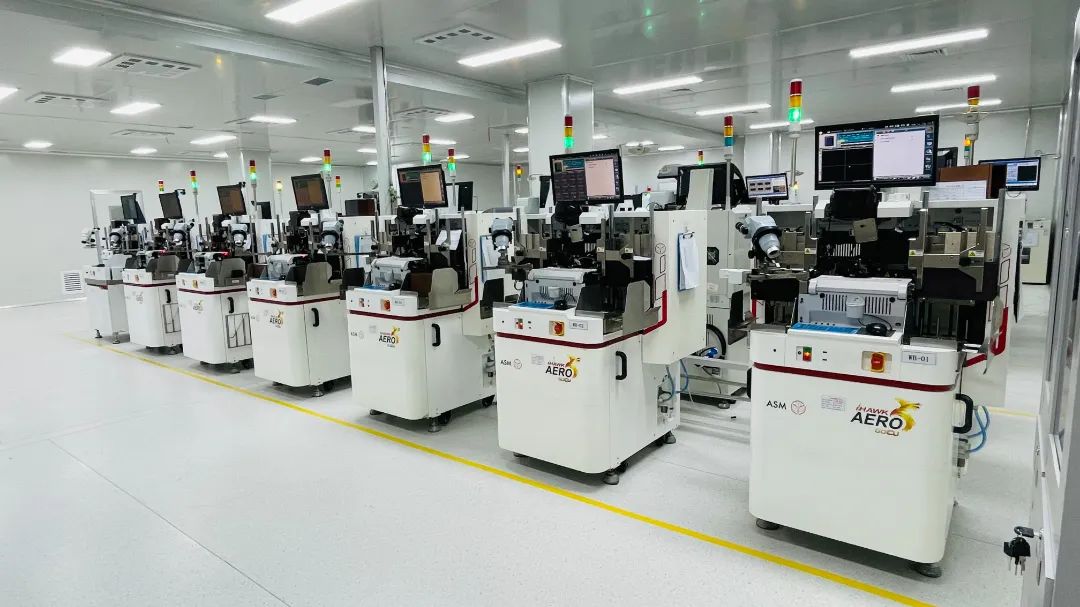 The TEDA-based semiconductor packaging project of Boxin Microelectronics (Tianjin) Co., Ltd was put into production. With a total investment of 80 million yuan, the project adopts two packaging methods and produces more than 30 categories of products. After operation, the project will further strengthen and enrich the industrial chain of semiconductor public packaging services and thus promote the rapid growth of next-gen IT industry in TEDA.
WHO Validates TEDA-made COVID Vaccine for Emergency Use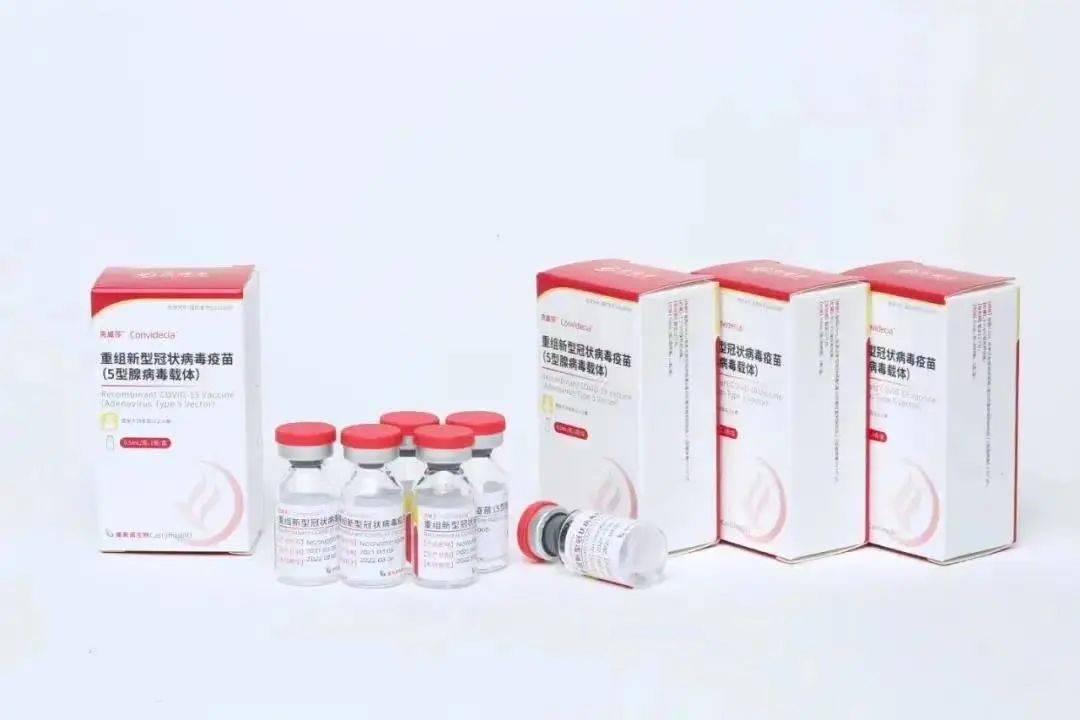 The World Health Organization (WHO) officially validated the CONVIDECIA COVID-19 vaccine developed by TEDA-based CanSino for emergency use. The CONVIDECIA COVID-19 vaccine is the third Chinese vaccine given emergency approval by the WHO. According to the WHO, the single-dose CanSino vaccine showed 64% efficacy at preventing symptomatic infection and 92% at preventing severe infection.
Rianlon on China's Top 100 Fine Chemical Company List for 3 Consecutive Years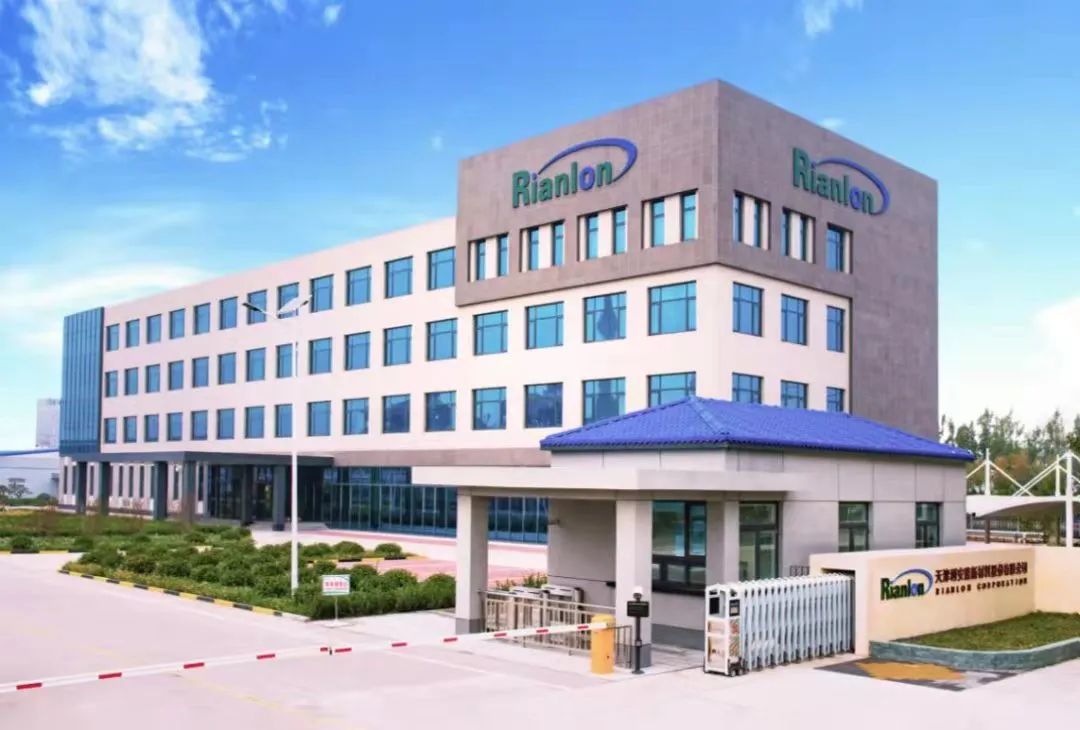 TEDA-based Rianlon Corporation retained its position on the 2021 China's Top 100 Fine Chemical Company List and this is the third consecutive year for the company to win the honor. Rianlon is a world leading provider of anti-aging additives products and technologies for polymer materials, and it is also the first listed company in China's anti-aging additives industry. Headquartered in TEDA, Rianlon enjoys a product portfolio including antioxidants, light stabilizers and holistic solution U-pack.
TEDA Approved as Tianjin Demo Area for All-for-one Tourism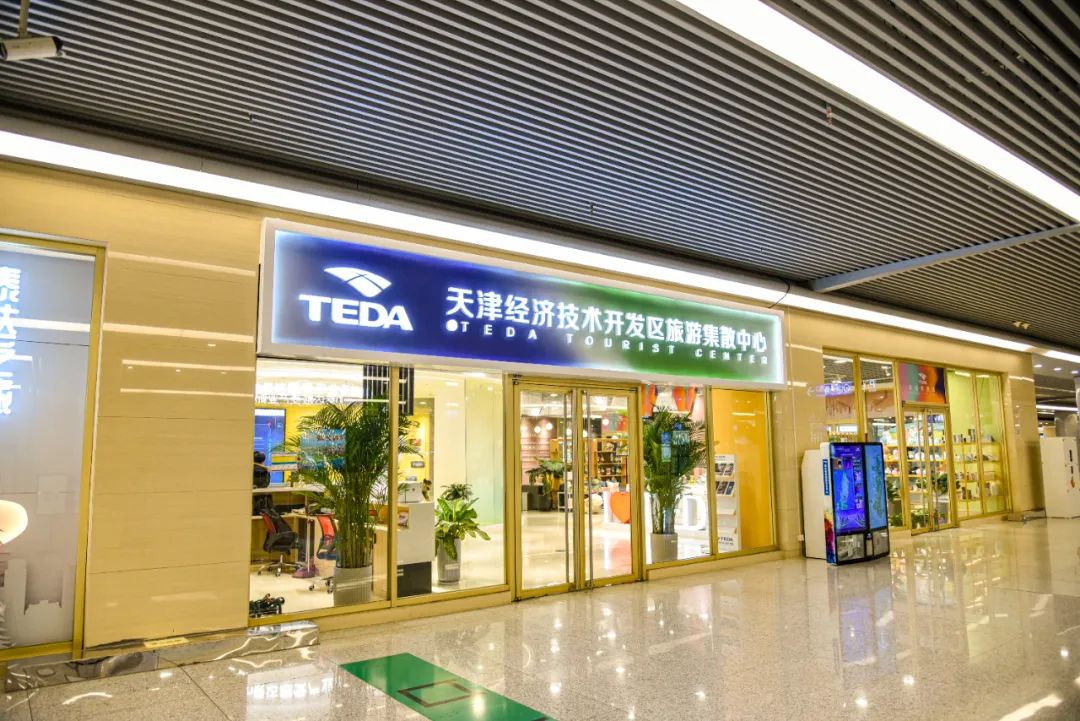 TEDA was approved as Tianjin Demonstration Area for All-for-one Tourism by Tianjin Municipal Bureau of Culture and Tourism. Backed by its solid industrial basis in manufacturing, science and technology and modern services, TEDA develops its tourism sector featured by "industrial tour". To become a demo zone for all-for-one tourism, TEDA set up TEDA Tourist Center in Binhai High-speed Railway Station to improve public services and a four-level smart tourist network to bring more convenience to tourists. With these efforts, TEDA is now known as a destination for urban relaxation and S&T experiences.